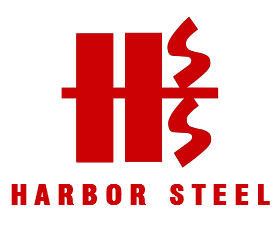 BOWLING GREEN, Ky. — Harbor Steel & Supply Corp., a distributor and manufacturer of fabricated products for the steel and aluminum industries, announced they will construct a second Kentucky facility with an $8 million investment that will create 25 full-time jobs in the years ahead.
Leaders at Harbor Steel plan to construct a 50,000-square-foot facility in the Kentucky Transpark that will allow for potential future expansion and job creation. The investment will include the purchase of laser machines, press brakes for forming and automated saws, among other equipment. Company leaders anticipate construction will begin in spring 2022 and be completed by the third quarter of next year.
Harbor Steel maintains an existing presence in Lexington, where it opened in 1991 and currently employs 60 Kentucky residents. The Bowling Green operation will support overflow from the Lexington facility and position the company to grow its customer base and service area.
"All of us are very excited about locating our new facility in Bowling Green! We believe the location and infrastructure in the region give us tremendous opportunity for sustainable growth," said Michael Weis, president of Harbor Steel. "We look forward to expanding our service area in Kentucky while growing our processing capabilities."
Founded in 1952 and based in Muskegon, Michigan, Harbor Steel distributes and manufactures fabricated steel products, specializing in processed sheets and plates for a variety of markets. The company's services include sheet and tube laser cutting, plasma cutting, flame-cutting, saw cutting, forming, and machining of hot-rolled and cold-rolled aluminum and stainless steel. Aside from its Kentucky presence, the company operates in Michigan, Indiana, Ohio, and West Virginia.
The new Harbor Steel operation will add to the state's 230-plus metals-related facilities that employ approximately 25,000 Kentuckians. In 2021 alone, Kentucky's metals industry has spurred approximately $920 million in planned investment and roughly 1,600 expected new jobs for Kentucky residents.
To encourage investment and job growth in the community, the Kentucky Economic Development Finance Authority (KEDFA) today preliminarily approved a 10-year incentive agreement with the company under the Kentucky Business Investment program. The performance-based agreement can provide up to $500,000 in tax incentives based on the company's investment of $8 million and annual targets of:
Creation and maintenance of 25 Kentucky-resident, full-time jobs across 10 years; and
Paying an average hourly wage of $30 including benefits across those jobs.
Additionally, KEDFA approved Harbor Steel for up to $100,000 in tax incentives through the Kentucky Enterprise Initiative Act (KEIA). KEIA allows approved companies to recoup Kentucky sales and use tax on construction costs, building fixtures, equipment used in research and development, and electronic processing.
By meeting its annual targets over the agreement term, the company can be eligible to keep a portion of the new tax revenue it generates. The company may claim eligible incentives against its income tax liability and/or wage assessments.
In addition, Harbor can receive resources from the Kentucky Skills Network. Through the Kentucky Skills Network, companies can receive no-cost recruitment and job placement services, reduced-cost customized training, and job training incentives.
For more information on Harbor Steel, visit HarborSteel.com.
Click here for more Kentucky business news.