LOUISVILLE, Ky. — Two Louisville companies were recognized in the 14th annual ranking of the 50 Fastest-Growing Women-Owned/Led Companies, released this week by the Women Presidents' Organization (WPO), in collaboration with JPMorgan Chase Commercial Banking.
The companies on this year's 50 Fastest list span a range of industries, from consumer products to STEM-related fields.
From January to December of 2020, the 50 Fastest-Growing Women-Owned/Led Companies generated a combined $4.1 billion in revenue and collectively employed more than 24,000 people.
TKT & Associates was ranked No. 4, while Cuddle Clones came in at No. 50.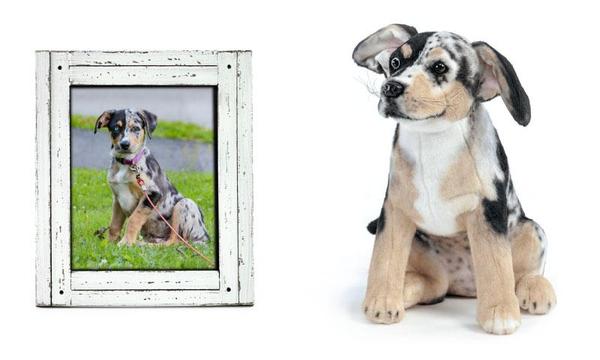 "This year's honorees exemplify the commitment, determination and ingenuity that is necessary to thrive in today's environment," said Thelma Ferguson, managing director and northeast segment head at JPMorgan Chase Commercial Banking. "These exceptional women are living proof that necessity is the mother of innovation. Today, we are proud to support 50 extraordinary leaders who are redefining their industries and driving global economic growth."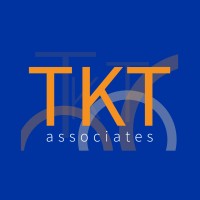 Founded in 2006 by Tierra Kavanaugh, TKT & Associates is a certified, minority and woman-owned workforce strategy, staffing and workforce development firm specializing in supplier and workforce diversity management, full-service workforce solutions and spend management services.
Cuddle Clones is a custom plush manufacturer in Louisville that makes replicas of its customers' pets, along with other products. It was founded by Jennifer Williams and Adam Greene.
To qualify for the ranking, businesses are required to be privately held, woman-owned or -led, and must have reached annual revenues of at least $500,000 in each of the past five years. Applicants were not required to join or be members of the WPO. All eligible companies were ranked according to a sales growth formula that combines percentage and absolute growth.
More about this year's 50 Fastest-Growing Women-Owned/Led Companies:
Average honoree age: 49
74% started with their own funds
66% do business globally and another 18% plan to go global in the future
76% do business with Fortune 1,000 companies
76% delivered new product or service lines within their traditional portfolio as part of their growth strategy in response to the COVID pandemic
The 50 Fastest-Growing Women-Owned/Led Companies companies are being honored during a luncheon and ceremony at the WPO Annual Conference on Oct. 5 at the Grand Hyatt in Nashville.
Click here for more Kentucky business news.
50 Fastest-Growing Women-Owned/Led Companies:
| | | | |
| --- | --- | --- | --- |
| Rank | Entrepreneur | Company | City / State (or Province) |
| 1 | Asma Ishaq | | Newport Beach, CA |
| 2 | Carrie SiuButt | | New York, NY |
| 3 | Nooshin Behroyan | | Pleasanton, CA |
| 4 | Sheila Kavanaugh and Kimberly L. Bunton | | Louisville, KY |
| 5 | Shea McGee | | Draper, UT |
| 6 | Suneera Madhani | | Orlando, FL |
| 7 | Andrea Wagner | | Lee, MA |
| 8 | Roopa Makhija | | Clark, NJ |
| 9 | Snejina Zacharia | | Cambridge, MA |
| 10 | Patricia Bible | | Kodak, TN |
| 11 | Cynthia P. Lee | | Chattanooga, TN |
| 12 | Terry Lehmann | | Boca Raton, FL |
| 13 | JoAnn Gilley | | Waukegan, IL |
| 14 | Merrilee Kick | | Carrollton, TX |
| 15 | Mary Zarafshar Heydarian | | McLean, VA |
| 16 | Leslie Hollis | | Troy, MI |
| 17 | Aisha Yang | | Richmond, BC, Canada |
| 18 | Amy Nicolo | | Fort Lauderdale, FL |
| 19 | Donna Wivell Dorozinsky | | Warrington, PA |
| 20 | Katherine Latham | | Chicago, IL |
| 21 | Jenny Zhu | | East Brunswick, NJ |
| 22 | Sarah Valentini | | Norwell, MA |
| 23 | Kristen Denzer | | Minneapolis, MN |
| 24 | Fran Dunaway and Naomi Gonzalez | | Seattle, WA |
| 25 | Ranjini Poddar | | Morristown, NJ |
| 26 | Kara Trott | | Columbus, OH |
| 27 | Cathy Hayward-Hughes | | Ferndale, WA |
| 28 | Phyllis W. Newhouse | | Atlanta, GA |
| 29 | Amanda Zuckerman and Karen Zuckerman | | New York, NY |
| 30 | Allie Magyar | | Vancouver, WA |
| 31 | Terry S. Weber | | Irving, TX |
| 32 | Megan Driscoll | | New York, NY |
| 33 | Myla Ramos | | Sacramento, CA |
| 34 | Janet Casey | | Northampton, MA |
| 35 | Christine B. Meyer | | New Castle, DE |
| 36 | Kristi Alford-Haarberg | | Englewood, CO |
| 37 | Ann Ramakumaran | | Chantilly, VA |
| 38 | Catherine Lee | | Howell, MI |
| 39 | Melissa Cooper | | Boston, MA |
| 40 | Donna Gibb | | Great Falls, VA |
| 41 | Mardi Norman | | El Segundo, CA |
| 42 | Giselle Bonzi | | Falls Church, VA |
| 43 | Nataliya Anon | | Corte Madera, CA |
| 44 | Elisabete Miranda | | Hackensack, NJ |
| 45 | Donna Long, Tamara Roadfuss, Holly Casto, and Kim Driver | | Virginia Beach, VA |
| 46 | Gayathri Kher | | Rockville, MD |
| 47 | Shital Daftari | | Plainfield, IL |
| 48 | Prathiba Ramadoss | | Bethesda, MD |
| 49 | Jacqueline A. Cleary | | Berkeley Heights, NJ |
| 50 | Jennifer Williams | | Louisville, KY |