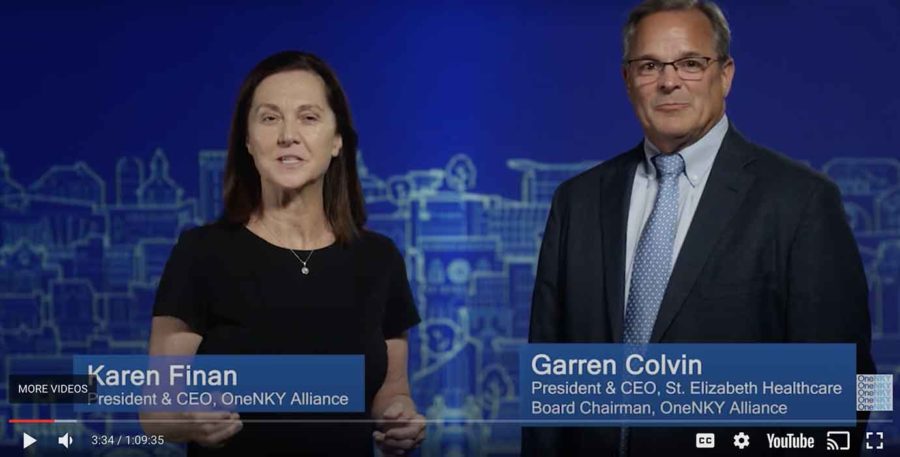 COVINGTON, Ky. — The OneNKY Alliance on Oct. 27 convened its annual Summit Series, bringing together Northern Kentucky's growth organizations, elected officials, business and community leaders. Sessions held in early fall focused on growth, health and education identified challenges and potential solutions within the community, which shaped content for the event.
"Tremendous progress is underway within Northern Kentucky as we build our 22nd century OneNKY," said Garren Colvin, OneNKY Alliance board chair and president/CEO of St. Elizabeth Healthcare. "An enormous amount of  innovative thought and effort is invested by many into these exciting transformative initiatives."
"We will leverage the results from the OneNKY Summit Series as new initiatives are shaped. Our momentum continues in high-gear as we work together to identify gaps and provide solutions for our community," added Karen Finan, OneNKY Alliance president and CEO.
The Summit included announcements and updates related to key initiatives:
The full production of the October 27 OneNKY Summit is available here.
Click here for more Kentucky business news.