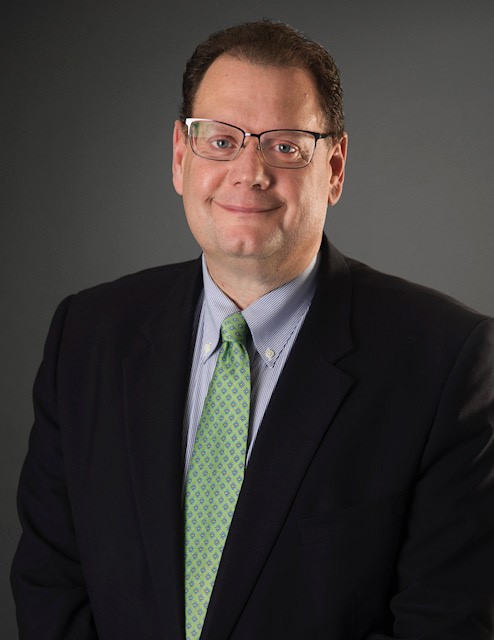 PADUCAH, Ky. — A hospital administrator with more than 36 years of experience has been appointed interim president of Baptist Health Paducah. Matt Bailey will begin work at the 373-bed hospital on Nov. 29. He previously served a 10-month stint as interim president of Baptist Health Floyd in New Albany, Indiana.
"Matt Bailey did a fine job as interim president of Baptist Health Floyd, and we know that he'll keep Baptist Health Paducah running smoothly as the board of directors and I begin the search for a new leader," said Patrick Falvey, Baptist Health's chief operating officer.
"We wish Chris Roty all the best in his new role," said Scott Powell, Baptist Health Paducah board chair. "He has done a tremendous job of growing the footprint of our hospital, starting the region's first Level III NICU, and putting our hospital in the spotlight for heart care, being among the best hospitals in Kentucky and for patient safety.  Chris showed his true mettle during the last two years as he successfully steered our employees and medical providers through challenges brought by the pandemic."
Bailey, 61, was previously president of Indiana University Health South Central Region in Bloomington, Indiana. At IU Health, he led five IU Health entities within the South Central region, including oversight of performance excellence for patient safety, clinical excellence, financial stewardship and workforce engagement.
The Vincennes, Indiana resident is the former president and chief executive officer at IU Health West Hospital in Avon, Indiana. Prior to that, he rose to president and chief executive officer at Good Samaritan Hospital in Vincennes after beginning his healthcare career there as an internal auditor.
Roty was named Baptist Health Paducah president more than four years ago, after a six-year stint as president of Baptist Health La Grange, a 120-bed acute care hospital. The Michigan native began his career with Baptist Health in 1994 as an assistant vice president for Baptist Hospital East (now known as Baptist Health Louisville) and was named a vice president in 1996.
The search for a permanent successor at Baptist Health Paducah starts immediately.
Click here for more Corporate Moves.