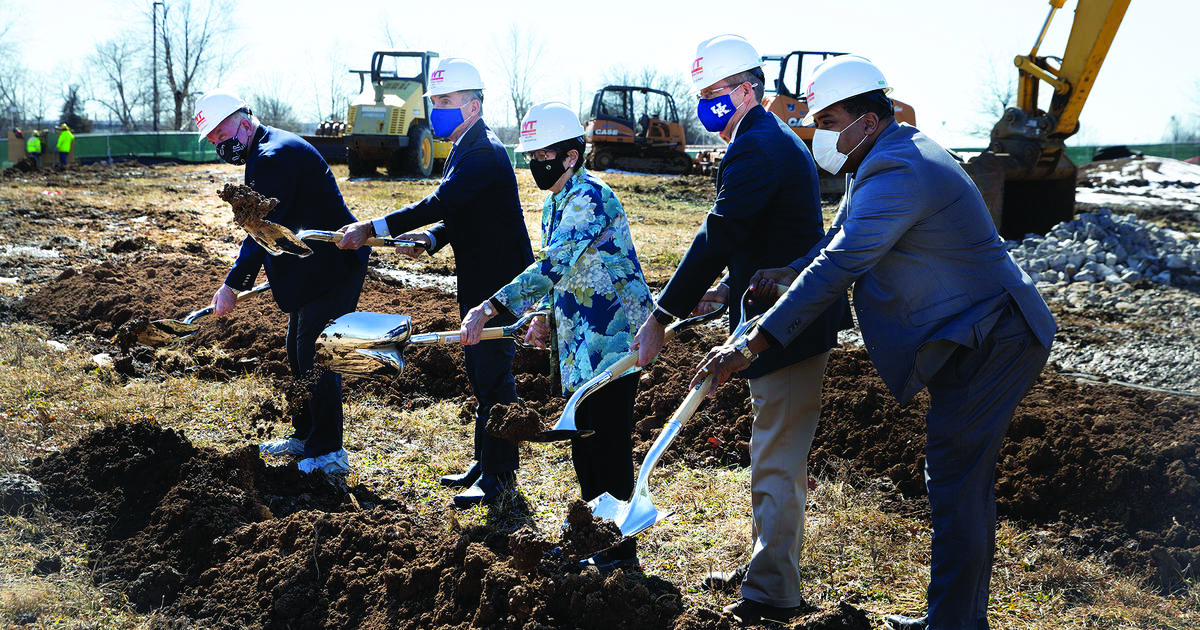 Kentucky construction companies have been very busy the past couple of years, with some even doubling in size during that time. The federal infrastructure investment initiative should add to what is already strong demand for construction work. Still, there are concerns to manage: Supply chain crimps are worsening demand-driven inflation that has brought cost overruns on some projects, which in turn has put difficult decisions before clients. However, an already strong Kentucky business environment is being further bolstered by the vehicle manufacturing sector, which is making investments to meet the market's desire for electric cars and trucks. Construction companies are bullish on 2022.
"Bowling Green-based Murphy Construction Group (Scott, Murphy & Daniel; Scott & Murphy Inc.; and Hartz Contracting of Owensboro) had record revenues in 2021 and is cautiously optimistic 2022 will be another positive year. The outlook for 2022 is continued solid business for building construction. Economic development is creating growth and investment in construction. Growth related to electric vehicles will add another dimension to the auto industry-related businesses. Our bridge and highway sector looks for Kentucky construction to take advantage of The Infrastructure Investment and Jobs Act to step up the desperate need of maintaining and growing our Kentucky road system after several years of minimal opportunities for work in many areas of the state. We learned to cope with COVID and minimize its effect on our business/production with enhanced HR management and a team of professionals—nearly two-thirds of whom have been with the company for 15 to 35 years—but workforce issues pose a challenge to our continued growth strong. Murphy Group forecasts normal capital investment in 2022 to replace and update our equipment. We continue to invest in new technology to be more efficient and less labor dependent."
–Mike Murphy CEO, The Murphy Construction Group (Scott, Murphy & Daniel)
"I expect Kentucky's economy to be strong in 2022. Investment in Kentucky construction has built a lot of momentum, but it could dampen depending on short- and long-term inflationary pressures. We are laser-focused on helping our customers work through these challenges and opportunities.
We see construction opportunities in the industrial and higher-education market segments as well as ongoing renovation work for health care clients—all of which aligns with nationwide industry trends. Today's customers are seeking project partners who can appropriately manage risk, who provide solutions to supply chain issues that don't impact budget and schedule, and who show leadership in diversity, equity and inclusion. At Messer, we don't anticipate significant changes to capital spending, and our longstanding commitment to supporting community nonprofits has not wavered throughout the pandemic. On the staffing front, we're actively expanding our team—engineers, carpenters, laborers, mid-level managers—to accommodate our growing pipeline of work."
–John Megibben Vice President, Messer Construction Co, Louisville Region
"With a large backlog heading into 2022, The Walker Co. is bullish but alert to the challenges that lie ahead. Those challenges are far-reaching, creating many headwinds for the construction industry: inflation and labor constraints. With stimulus funds, many clients have enjoyed additional capital for projects but have experienced significant increases in costs due to inflation and supply chain disruptions. This has resulted in projects coming in over budget, and clients have had to make tough decisions. However, we have been successful in keeping our clients informed while providing solutions to help mitigate inflation risks. Going into 2022, inflation will continue to be a driving force. Despite the challenges from the pandemic, The Walker Co. has more than doubled in size in the past two years. However, finding qualified employees is a challenge, as it is in many industries. All industries will need to find ways to engage more employees in the labor force."
–Jake Schirmer CEO, The Walker Co.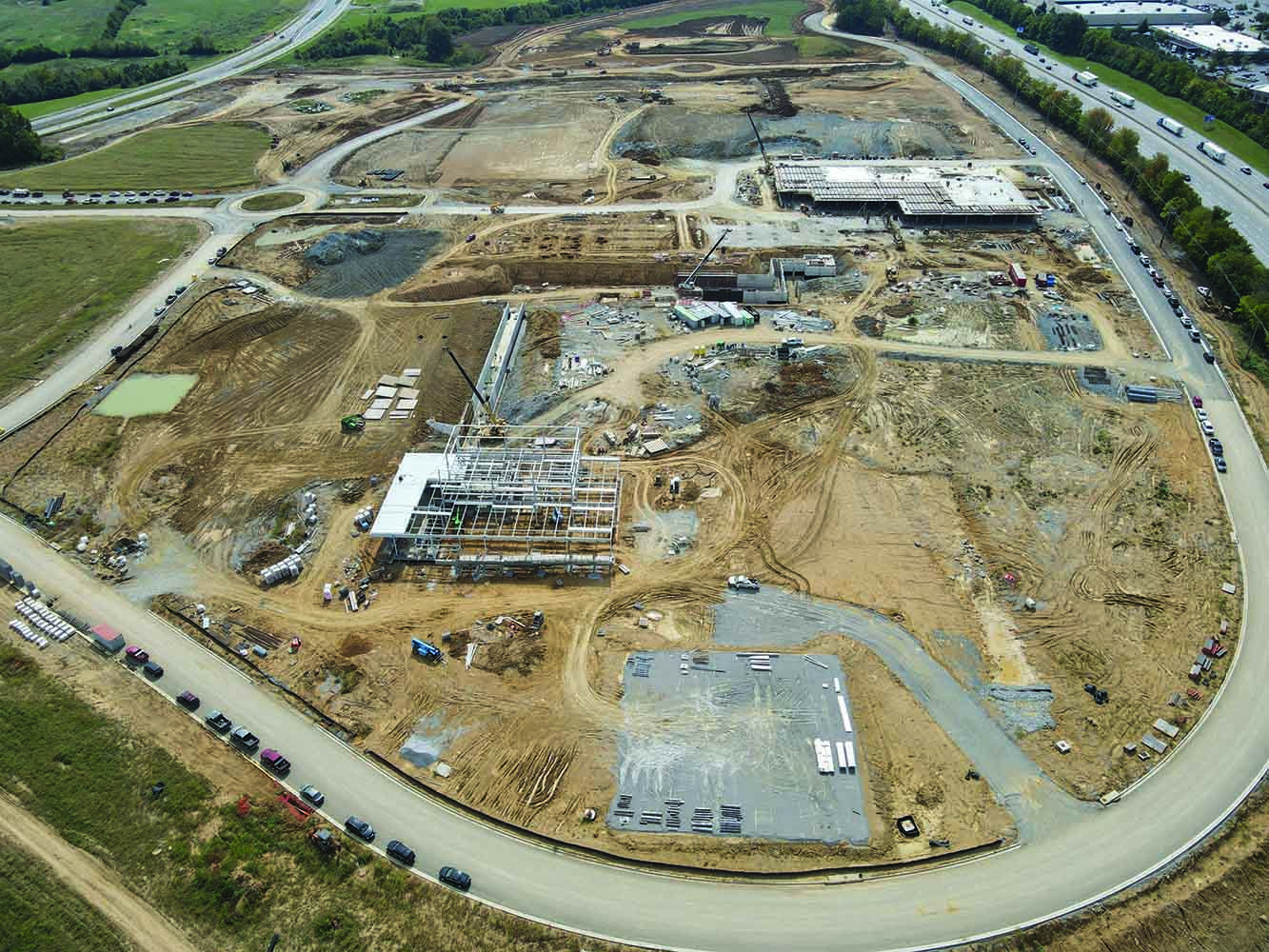 "For Long Construction Management, 2021 was a year of rebuilding after seeing half of our 2020 backlog erased due to the COVID-19 pandemic. We saw opportunities slowly increase throughout 2021 in both the commercial and industrial construction market for design-build projects. Based on what we are currently seeing in the market, we anticipate the opportunities for commercial and industrial design-build projects to continue to rise through 2022. By watching our overhead very closely, we were able to make it through 2021 without layoffs and expect that we will be in a slow but steady growth mode throughout 2022."
–Linden Long Owner, Long Construction Management
"Looking forward to 2022, we are cautiously optimistic that both the Kentucky and U.S. economy are rebounding despite supply chain, labor and inflation issues. Within the construction industry, we are seeing continued growth in industrial and distribution buildings in our primary markets of Northern Kentucky/Cincinnati, Louisville, Columbus and Indianapolis. As people continue to buy online and brick-and-mortar stores become more of showrooms for items, the need for large-scale distribution centers continues to rise. Though supply chain issues have impacted our ability to deliver projects, we are aggressively recruiting seasoned construction and account managers for both our construction and building management services as they continue to grow."
–Paul Hemmer President, Paul Hemmer Co.
"We believe the economic growth for 2022 will be in the 3.5 to 4% range. Currently the challenges of inflation, supply chain and the pandemic will most likely keep this number under or around 4%. We see the third and fourth quarters accelerating at a faster rate than the first two quarters. The construction industry is strong, and most companies are carrying over an average amount of backlog into 2022. We have a very diverse portfolio of amazing clients, and we are well positioned for continued and projected growth in 2022 and beyond. In 2021, we invested heavily in both talent and technology. This proactive investment has set us up to continue to serve our partners at an industry-leading level and to take on new opportunities as we continue to grow and expand our brand."
–Steve McCarty Senior Project Executive, Miranda Construction
Click here for more Kentucky business news.