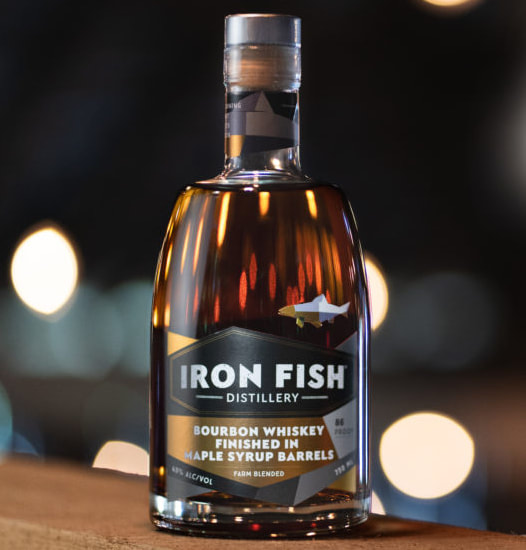 Iron Fish Distillery swept top honors at the American Craft Spirits Association national convention last month in Louisville in both packaging and Best in State – Bourbon Whiskey.
The second annual CRAFT SPIRITS Magazine packaging competition celebrated excellence and creativity in the design of craft spirits labels and packaging. The competition drew 150 entries from more than 70 companies. An esteemed panel of judges evaluated entries using four criteria, including aesthetics, innovation, emotional appeal and brand communication. Michigan-based Iron Fish Distillery was a stand-out across numerous categories, most notably winning a Gold medal in the Portfolio category and a Gold medal in the Ready-to-Drink category for Salted Maple Old Fashioned.
The Heartland Whiskey Competition is a biennial, blind-tasting judging event sponsored by 17 participating state corn associations, including Michigan. Competition in several whiskey categories is open to craft distillers from all 50 U.S.states and territories. Iron Fish Distillery was awarded the top honor, Best of State for their Bourbon Whiskey Finished in Mezcal Barrels. "Best of State" Michigan award sponsorship was made possible by the Corn Marketing Program of Michigan.
Click here for more Bourbon Flight news.
Click here to sign up for The Bourbon Flight Newsletter.