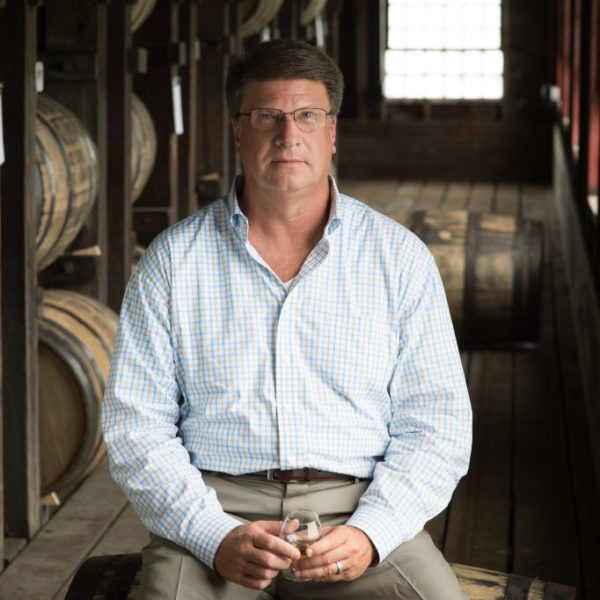 Angel's Envy co-founder and Chief Innovation Officer Wes Henderson is retiring after 13 years from the company he and his father, longtime master distiller Lincoln Henderson, started in Louisville.
"I am retiring with great pride as I am leaving the brand in the hands of the incredible team we've built," Henderson posted on his Facebook page. "As a grandfather, father and husband, I've reached the point where I'd like to spend more time with my family and take time to further my charitable and civic involvement."
Henderson said he doesn't have a specific plan for how he will spend his time and energy, "but I am excited for the future. For now I am going to refresh, reset, reconnect, re-energize, and eventually, re-invent."
Angel's Envy bourbon is finished for up to six additional months in port wine barrels and made with a mash bill of 72% corn, 18% rye and 10% malted barley. Lincoln Henderson was a master distiller for many years with Brown-Forman and had developed several of its brands there. He passed away in 2013, the year after releasing Angel's Envy Cask Strength, which has been reviewed as one the top 25 bourbons of the 21stcentury by the Robb Report.
"Founding and building Angel's Envy with my father and, later, my sons has been one of the greatest highlights of my life," Wes Henderson stated on Facebook. "I feel truly lucky to have had the opportunity to share our whiskey and our story with so many fans, both here in the U.S. and abroad."
Henderson's sons Kyle, Andrew, Connor and Spencer are involved in the company.
"All I had when I started Angel's Envy was an idea," Henderson's social post states. "For our little bourbon brand to come to life it took an army of dedicated team members and business partners who taught me so many valuable lessons. Not just about business, but the importance of making a difference in the world beyond bourbon, and to do everything possible to be the best humans we can be."
Click here for more Bourbon Flight news.
Click here to sign up for The Bourbon Flight Newsletter.