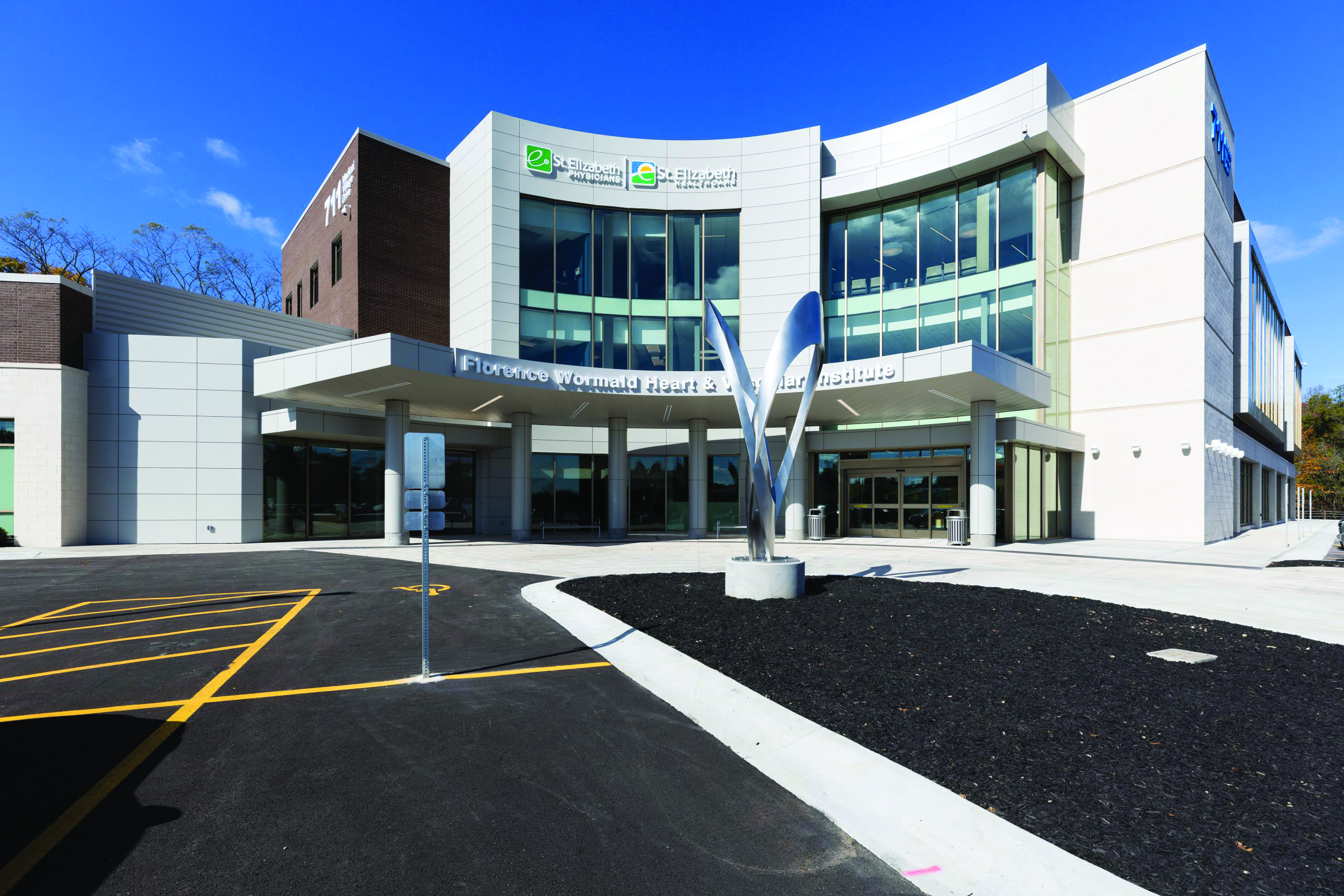 Kentucky health care provider systems have taken a significantly new approach to building new hospitals, clinics and treatment facilities, focusing on patients' ease of access as a key strategy to improve population health outcomes.
The shift is coming after community health surveys revealed that many residents simply find it too difficult to travel long distances or into urban downtowns and major university campuses. Thus, they don't seek care, don't establish primary-care provider relationships, and don't get regular checkups that could identify health conditions early when they are more easily and successfully treatable.
To improve patient access to health care, UofL Health CEO Tom Miller said that in 2021 his organization recruited 103 physicians to work in West Louisville and in less urban parts of the state like Shelbyville—mostly communities that qualify federally as underserved areas for health care.
"The first thing we can do is recruit doctors to those communities," Miller said.
UofL Health opened five urgent-care facilities that also contain primary-care components. Two of those five are in underserved areas, and locations are being explored for others, he said.
The approach to improving patient access to health care providers and services has shifted somewhat in recent years. Kentucky health care organizations like UofL and others may still be based in big cities, but more and more they are branching out to suburbs and underserved areas and using new technologies to reach patients.
Bullitt County is the 10th most populous in Kentucky but doesn't have an inpatient facility, Miller said, and residents asked for that to change. UofL Health conducted a groundbreaking recently for a new facility with inpatient and outpatient services that is set to open in spring 2023.
Additional intensive care unit beds at the UofL Health-Shelbyville can now care for more seriously ill patients. As a result, the number of people coming there quadrupled over 18 months, Miller said. And a positive ripple effect is expected.
"We know that good health care adds to economic development in these communities," he said.
The James Graham Brown Cancer Center, located on the edge of the University of Louisville campus just south of downtown, has expanded into south Louisville in an area that hospital officials say has the most cancer deaths in Jefferson County. And over the past year, UofL Health has worked with churches and the Louisville Urban League in West Louisville to offer and promote COVID-19 vaccines.
"We're doing everything we can to change the perception of access and we hope at the end of the day that where you live and what you earn isn't the reason you have access" to health care, Miller said.
New building projects aren't always in city centers
St. Elizabeth Healthcare Associate Vice President-Primary Care and Clinical Transformation Hank Kerschen said patient access has long been a focus for his organization.
"We have a strong need to be able to provide patient care whenever and wherever patients want and need it," Kerschen said.
Interest in easier, faster access has only increased in recent years as patient preferences shift, he said, perhaps attributable to the "Amazon effect"—what e-commerce consumers have come to expect in receiving goods and services, including health care.
St. Elizabeth has increased its footprint into Dearborn and Switzerland counties in Indiana, where patient needs exist, Kerschen said.
Specialist numbers have increased in St. Elizabeth's Indiana market and outlying areas, he said, and investments are being made to hire primary care physicians in more rural markets "because if we don't do it, there aren't many others who will."
Plans are set for a new hospital that includes a cancer center to replace the Dearborn County hospital, in addition to some new medical office buildings, he said.
CHI Saint Joseph CEO Tony Houston said new facilities include a $1.5 million neonatal intensive care unit in London, largely from Appalachian Regional Commission funds, and a Lexington ambulatory surgery center. The surgery center opened just over a year ago in the Saint Joseph Office Park and can perform up to 12,000 procedures annually.
The University of Kentucky board of trustees in December 2021 approved a $6.9 million purchase agreement for land near the UK Albert B. Chandler Hospital in Lexington for a new 260,000-s.f. outpatient cancer treatment and advanced ambulatory complex. The planned facility will expand patient-care services and increase ease of access for the UK Markey Cancer Center.
"Kentucky continues to rank first in the nation for cancer rates and our expansion of outpatient services at UK Markey Cancer Center as well as other ambulatory services is critical to our mission to take care of the health care needs of Kentuckians," said UK Executive Vice President for Health Affairs Dr. Mark Newman.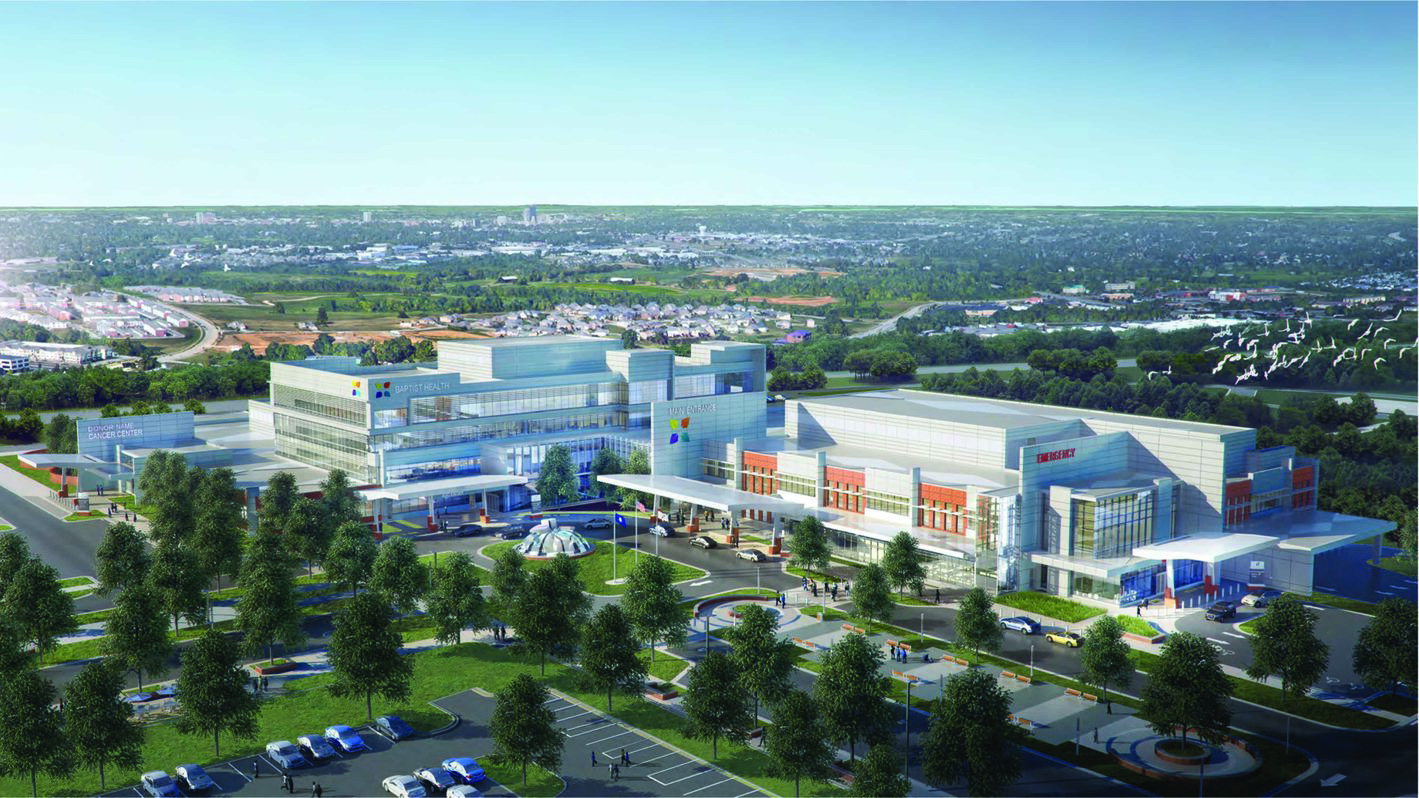 UK HealthCare–Turfland expanded in south Lexington, doubling its size, and now provides a host of new second-floor services: UK HealthCare Hand Center; ophthalmology; pediatric ear/nose/throat; child neurology; and audiology, among others.
Appalachian Regional Healthcare and the ARH Advanced Care board of directors announced in December 2021 that it will invest $13 million to place a pair of long-term acute-care hospitals in Pike and Perry counties. Both Eastern Kentucky facilities are set to open this summer.
As part of initiatives geared to address health care and racial inequalities in West Louisville, Norton Healthcare in recent years made a $5 million investment in the Norton Healthcare Sports and Learning Center and a $1.2 million grant to Simmons College of Kentucky.
The Norton Healthcare Institute for Health Equity was created to expand mental health and substance-abuse resources, offer support for chronic diseases and other health resources.
Norton Healthcare President/CEO Russell F. Cox said when Kentucky health care organizations talk about growth, the conversation must include extending access.
"We used to have the luxury in health care to tell people, 'We're going to be at this address, and you need to come to us,'" he said.
Today, however, being respectful of people's time is part of the equation, Cox said. Making access more convenient and health-centric, he says, improves the chances of positively impacting people's health status while achieving business growth. Norton has most recently expanded into Bullitt and Shelby counties and Southern Indiana.
Kentucky's January 2014 Medicaid expansion sent many Kentuckians searching for new health care services. According to Health Insurance.org, as of late November 2021, nearly 1.6 million Kentuckians were covered by Medicaid/CHIP. That number was up 990,458 from 2013 while the state's uninsured rate dropped 58% from 2010 to 2019.
Cox said Norton has worked with community groups to help qualified individuals enroll in Medicaid and offered clinics and mobile units for screenings, mammography, immunizations and vaccinations. A primary-care mobile van can travel anywhere, bringing assistance to people when and where they need it.
"I think the future looks like how you connect dots with other partners and not have fragmented services. As much as we can, we need to simplify," Cox said.
Determining areas of need
When deciding where to locate new facilities and introduce new services, Saint Joseph officials consult the results of its every-three-years community health needs assessment evaluation, which helps them understand where the greatest needs lie.
They review data about sickness and health incidents, conduct interviews and lead focus groups with different stakeholders to ensure a clear picture for future planning. Feedback from patients and patient-family advisory councils also provides useful information, he said.
According to Dr. Jody Prather, chief strategy and marketing officer for Baptist Health, many factors go into determining where to locate new facilities, beginning with the idea that patients need "the right care at the right time and the right place."
"Access and convenient patient access becomes the first topic that I almost universally lead with when we have strategic discussions," Prather said.
Forty years ago, the mindset was often to build a hospital and locate physicians' offices around it with the knowledge that patients will seek services out as needed, Prather said. Today, that philosophy has evolved to meeting patients where they live and work.
"I think in the old days maybe the hospital or system president would drive through (an area) and say, 'This looks like a good spot,' so to speak, and it was relatively unscientific," he said of facility location choices.
While officials do often have a keen sense of where new facilities should be located, Prather said, internal processes help confirm potential sites. To make sure locations are sound from a business standpoint, data is gleaned from other sectors like real estate to identify factors such as population growth projections and vehicle counts before advanced analytics are applied.
At St. Elizabeth, Kerschen said officials conduct research into population trends, demographics, drive-time maps and current provider levels, looking at where patients come from and where they drive to when getting care.
"It's really a multidimensional review that happens to help us identify where there may be unmet needs in the community," he said.
Administration also looks at internal and external data such as impending provider retirements, recruitment needs and patient demographics to identify areas ripe for expansion.
"We're going to continue to grow pretty much in every service line over the next few years," Kerschen said.
Multidisciplinary facilities bringing services to central locations
Some Kentucky health care organizations are building sprawling new facilities in communities where patients can receive a wide range of health services under one roof.
Prather said Baptist Health Hamburg (BHH) and Baptist Health Breckinridge (BHB) are prime examples of what the organization is informally calling a "healthplex." BHH, located at the junction of I-75 and I-64 in Lexington, will include a cancer care center, orthopedic care, ambulatory surgery, emergency department, physical therapy, multidisciplinary clinic space and comprehensive diagnostics services and is expected to be up and running in early 2024. The five-story BHB is a$50 million outpatient care center going up at Breckinridge Lane and I-264 in east Louisville and is slated to open sometime next year.
Baptist opened a $13 million multidisciplinary health center last year on Fern Valley Road in Louisville to serve residents in southern Jefferson and northern Bullitt counties. Later this year, Baptist Health Meridian Way in Richmond will expand with new services, including behavioral health.
Meanwhile, St. Elizabeth Healthcare is increasing access to cardiac care in Northern Kentucky with enhancements to its Heart & Vascular Institute. A new 67,000-s.f. facility in Edgewood debuted in late 2021 with more than 30 multispecialty physicians and 30 advanced practice providers. Expansions have also been announced for facilities in Fort Thomas and Florence.
Virtual visits, drive-thrus and technology expanding access
Across Baptist Health's state footprint, Prather said, there's a focus on expanding virtual care to provide traditional and behavioral health needs. Baptist is exploring products to provide patients with in-home devices that enable a remote provider to look at the throat and eyes and listen to the chest sounds of an at-home patient.
Virtual behavioral health sessions have grown exponentially in recent years. In 2019, Baptist Health provided about 1,400 virtual care behavioral health visits. That number grew to 3,000 in 2020 and in 2021, Baptist providers conducted 11,000 virtual care visits.
Through a federal grant, CHI Saint Joseph is helping Kentuckians in 11 rural counties gain greater access to telehealth. Using the organization's nearly $100 million EPIC electronic health records portal, patients can communicate with providers on phones or other smart devices to send messages, ask questions, schedule appointments and more.
Norton is expanding its telehealth capabilities, Cox said, and offers drive-through services like COVID-19, strep and flu tests, vaccinations, blood-sugar lab work and more with its Norton Healthcare Express Services. Results are available online through a patient portal.
Partnerships combine strengths, improve health care reach
Kentucky health care companies are also partnering to improve patient access by creating new facilities and services.
UK HealthCare and Lexington Clinic have teamed up on cancer care to provide access to off-campus outpatient treatment in Central Kentucky. The result, UK Markey Cancer Center at Lexington Clinic, includes oncology visits, infusion services and radiation therapy at sites in south Lexington and in Richmond.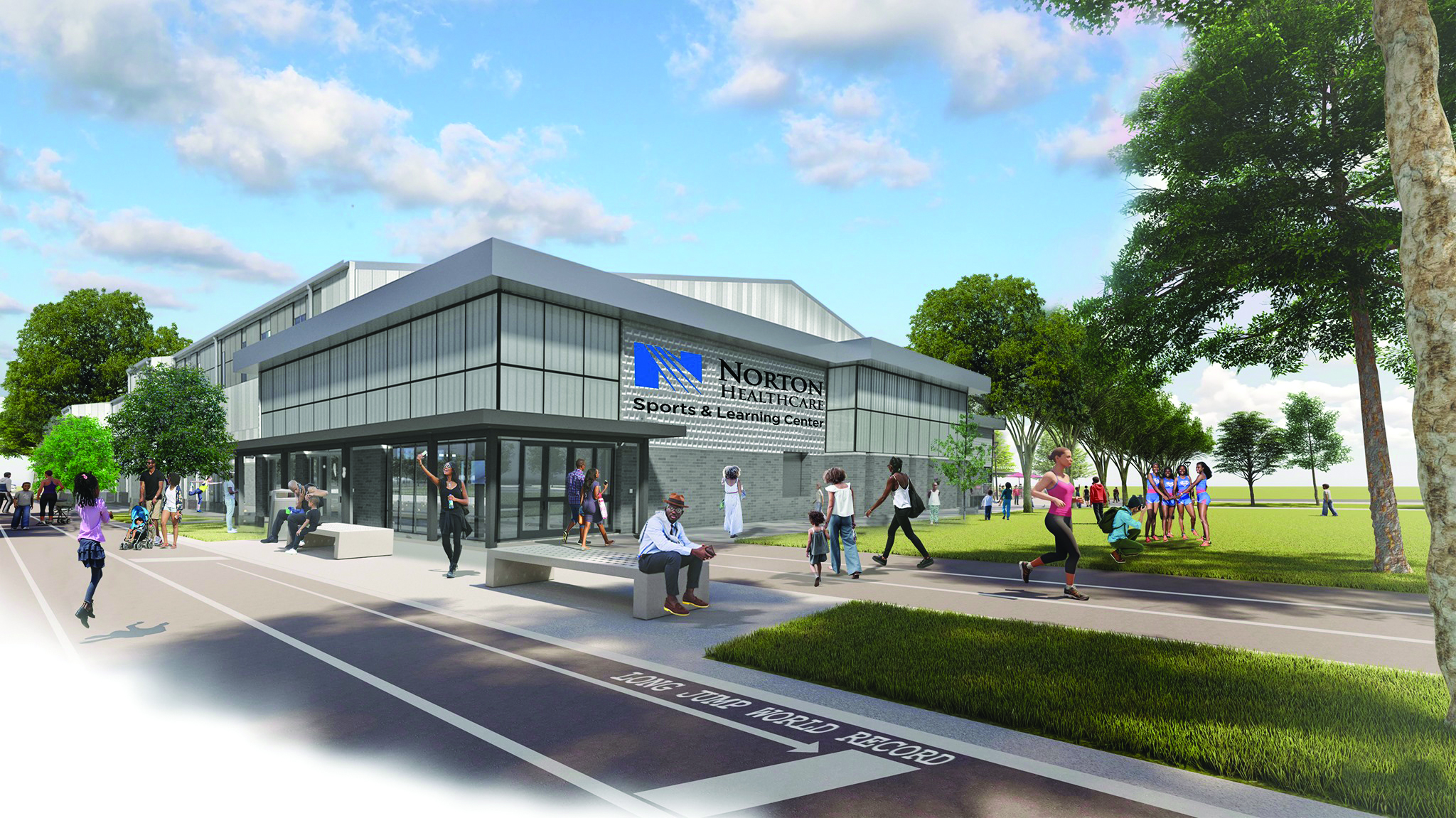 At CHI Saint Joseph, an affiliation with the Cleveland Clinic launched in fall 2019 gives Kentucky patients access to world-class cancer-care services. From a base in Lexington, patients at sites in Mount Sterling, London and Flaget Memorial Hospital in Bardstown can access specialized cancer treatments, clinical expertise and research.
Baptist Health officials recently obtained a certificate of need to build and operate a 40-bed rehabilitation hospital in Jeffersontown via a venture with Birmingham-based Encompass Health. Another Baptist project, this one with Texas-based Intuitive Health, will create two hybrid ER/urgent-care sites in southern Indiana and eastern Jefferson County.
Meanwhile, in late 2021 UofL Health and Kindred Healthcare broke ground on a new 40-bed inpatient rehabilitation facility in east Louisville. UofL Health-Frazier Rehabilitation Hospital–Brownsboro represents a $21 million investment.
Norton partnered with YMCA to expand COVID testing, improve vaccine clinic access and offer primary care and pediatric care at the YMCA's 18th and Broadway site in Louisville, Cox said. In addition, Norton Prompt Care locations were added in select Walgreens sites in Louisville. A partnership with West Louisville-based Simmons College is investing in the wellness of faculty and students there.
Some clinics have all bilingual staff to serve Spanish-speaking patients.
"Again, that's another example of removing those barriers (for patients to obtain care), and it really does make a difference," Cox said.
While some services will remain in urban areas and require travel for patients, Houston said the emphasis on patient access is here to stay. With new resources and technologies like telehealth, CHI Saint Joseph aims to see the patients where they are.
"Our goal is to provide excellent health care as close to home as we can," he said.
Click here for more Kentucky business news.