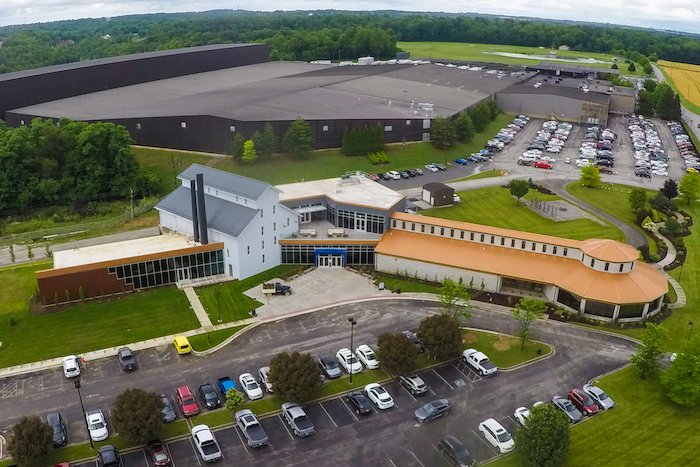 The Whisky Magazine Icons of Whisky awards announced the Heaven Hill Bourbon Experience as Visitor Attraction of the Year and Jeff Crowe as Visitor Attraction Manager of the Year. Whisky Magazine and American Whisky Magazine's, the visitor center and Crowe were announced as winners and finalists in the upcoming World's Best competition in London on March 24.
Unveiled on June 14, 2021, as the Heaven Hill Bourbon Experience, the expansion and renovation of Heaven Hill Distillery's visitor center in Bardstown are the culmination of a multi-year $125 million investment in Kentucky's signature industry and model for the future of tourism since 2018.
The state-of-the-art experience received a $19 million upgrade to become an interactive, educational space offering signature exhibits unique to the Heaven Hill Bourbon Experience. First opened on Oct. 15, 2004, as the Bourbon Heritage Center under the guidance of the late Harry Shapira, Heaven Hill's presence as one of the first visitor centers on the Kentucky Bourbon Trail has played an instrumental role in establishing Kentucky as a top tourist destination.
First joining Heaven Hill in 2013, Crowe now serves as the Director of Kentucky Visitor Experiences for Heaven Hill Distillery. Crowe oversees the development and management of teams and programs at both the Evan Williams Bourbon Experience in Louisville, Ky. and the Heaven Hill Bourbon Experience.
Through the difficult circumstances of the past two years, Crowe's patience and perseverance in development and training led to the successful opening of the new Heaven Hill Bourbon Experience, along with continued success at both visitor centers. His continued involvement and leadership in trade, tourism, and hospitality organizations have paved the way for innovative, inclusive and strategic partnerships throughout the industry.
Click here for more Bourbon Flight news.
Click here to sign up for The Bourbon Flight Newsletter.