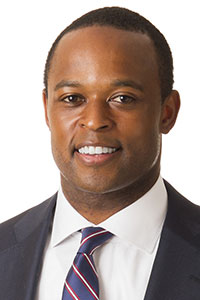 In the last several weeks, our Office of Rate Intervention has heard from thousands of Kentuckians with concerns about the staggering increase they've seen in their utility bills.  For many in our communities, it's costing double and sometimes triple their average bill just to heat their home this winter.  Makenze and I aren't immune either.  Our energy bill increased significantly in the last month.
These increases are reflected on your utility bill in the "fuel adjustment clause," which goes up when the price of coal, oil, or natural gas goes up. This, no doubt only compounds the frustration of many Kentucky families who are already paying record prices at the pump and grappling with 40-year high inflation.  Combined, these factors are driving up the costs of housing, clothing, food, and, for farms, the fertilizer that helps grow our food.
During colder months, it is common for utility bills to increase in some measure as temperatures drop and usage increases.  This winter, however, the increases are even more severe.  Earlier this month, Fox Business reported that "utility bills are climbing at a record pace at many states throughout the country due to the higher costs of heating fuel, oil, gas and coal[.]  Millions of homeowners are seeing 40% to 50% increases in their bills over last year."
The Biden Administration's climate agenda and energy policies are, no doubt, directly contributing to this increase.  Rather than looking out for American families, the President has elevated and protected the "green" priorities of a few at the expense of many.  In a shortsighted move, he revoked the permit for the Keystone XL Pipeline, a project that would have helped secure American energy.  His decision drew fierce criticism from many, including some of the country's biggest labor unions.  Then, amazingly, the President turned to OPEC last August and asked the organization to increase production when gasoline prices rose.  He has also set a goal to "achiev[e] a carbon pollution-free power sector by 2035" and is trying to restore Obama-era restrictions on power plants.  This may be okay for Massachusetts and California, but it is not right for Kentucky.
Because we share your frustration and helping Kentucky families is our priority, our Office has vigorously challenged these decisions.  Here's how:  We sued the President to stop the cancellation of the Keystone Pipeline.  We recently obtained an injunction stopping him from dramatically increasing the cost of fossil fuel energy.  We opposed his administration's efforts to exploit air quality standards as a method for attacking coal and imposing energy policies that are unfavorable for most Americans. And, we are actively trying to stop the EPA's attempts to overregulate coal and coal-fired plants out of existence, an issue that is now before the United States Supreme Court.
As we remain vigilant and ready to act against burdensome policies from the Biden Administration, we're also working to keep utility bills low.  This requires effectively advocating for Kentucky families in front of the Public Service Commission.  In the two years since being sworn into office, we have secured approximately $259 million in savings for Kentucky consumers in rate cases before the Commission.
These savings are significant, but we know that there is more to be done.  That's why we remain committed to stopping harmful energy policies coming from Washington, D.C., and promoting fair utility rates here at home.  We will work for you, share your values, and fight for energy solutions that grow our economy and benefit our families.  Hardworking Kentuckians deserve nothing less.
Click here for more Op-Eds.