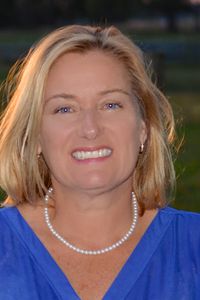 FRANKFORT, Ky. — Representative Nancy Tate of Brandenburg has been appointed to serve as the 2022 Women In Government (WIG) State Director for Kentucky.
"I am very thankful for the opportunity to serve as the state director," Tate said. "I am eager to work alongside other state legislators to engage in strategic plans to meet Kentucky's current and future needs."
Women In Government convenes state legislators and stakeholder experts with broad perspectives and experiences to amplify the work of female lawmakers. The vision is to provide an avenue to empower all women to state legislators to lead and implement complex policy solutions by leveraging the knowledge and wisdom of experts and peers.
Since its founding, Women In Government has successfully implemented leadership and educational activities to support informed policy decisions at the state level. With over 30 years of experience working with state legislators, state agency representatives and the public, WIG proudly hosts educational conferences, state briefings, and other policy events annually to address the nation's public policy issues.
State directors are WIG's go-to ambassadors in their states and are relied upon to communicate pressing policy issues, as well as best-in-practice solutions. As a non-partisan organization, WIG aims to have party parity in all leadership positions.
Tate has served in the Kentucky House since 2019. She represents the 27th House District, which is comprised of Meade and a portion of Hardin County. Tate currently serves as Co-Chair of the Pro-Life Caucus. She is also a member of the Health and Family Services, State Government, Small Business and Information Technology, Agriculture, and Child Welfare Oversight and Advisory Committee, and the Southern Region Education Board.
Click here for more Corporate Moves.