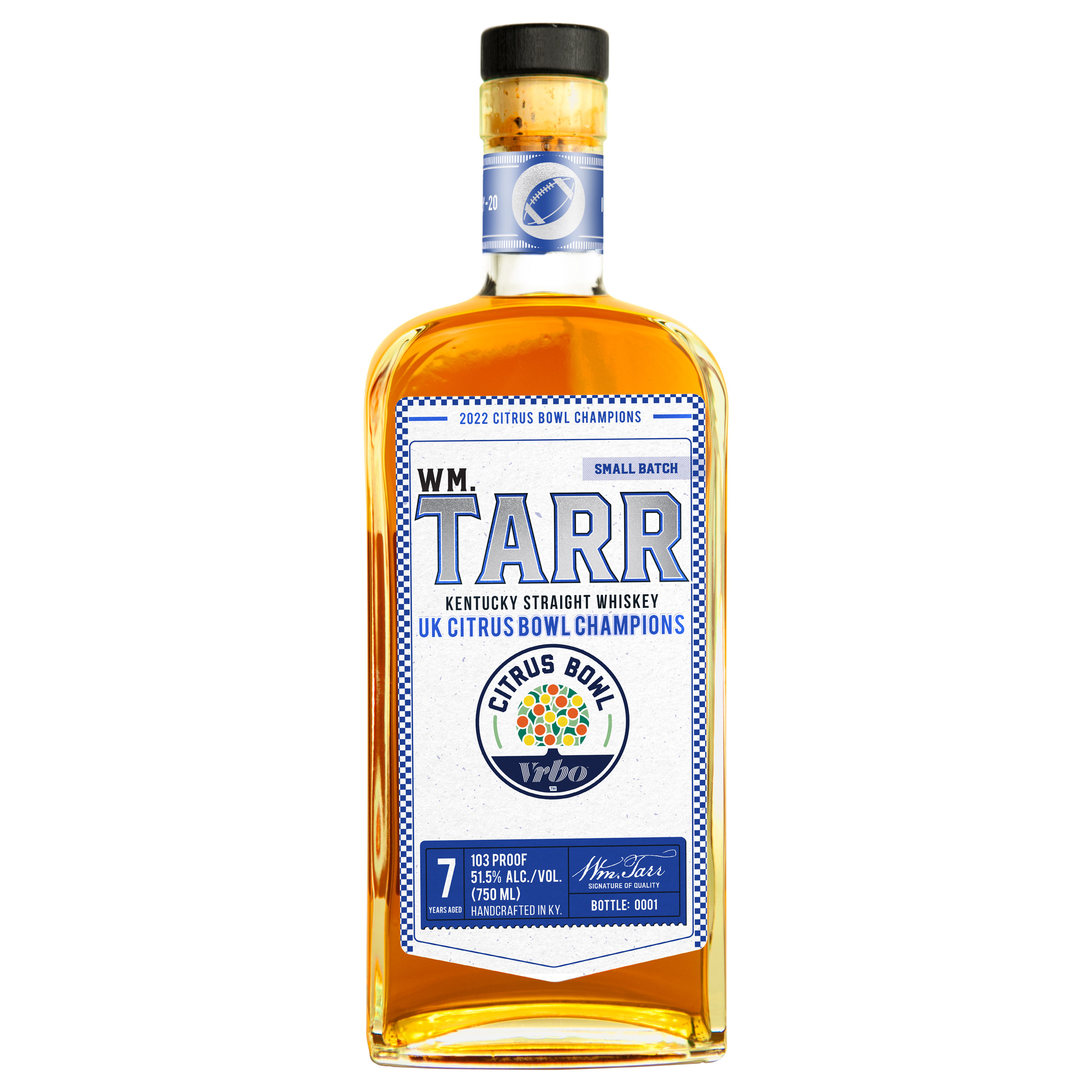 In honor of Kentucky football's winning season, Lexington-based RD1 Spirits is releasing an exclusive Citrus Bowl edition of Wm. Tarr Kentucky Whiskey that will be sold at the RD1 Spirits Pop-up Tasting Room and Gift Shop (1170 Manchester Street, Suite 190, Lexington, KY 40508).
The limited-release, which features a collectible label, will debut at a special VIP Meet-and-Greet event with the University of Kentucky Football Coach Mark Stoops on March 26, 1-5 pm at the RD1 Spirits Tasting Room.
Aged seven years and presented at 103 proof, RD1 pays homage to Kentucky's winning record of 10-3. The label's chrome lettering reflects the team's silver helmets and the artwork boasts an official Citrus Bowl logo and final score.
Those who want to be the first to get their hands on the special release can pre-order up to six bottles a person ($79.95 a bottle) at www.rd1spirits.com while quantities last. The bottles can then be picked up and autographed by Coach Stoops at the VIP Meet-and-Greet event.  (You must be 21+ to purchase). Attendees can also come to the RD1 Spirits tasting room to purchase a bottle day-of while quantities last.
"There's no shortcut to creating a winning team, and I believe the same holds true for great whiskey," said Coach Stoops, who is also a majority owner of RD1 Spirits. "I'm excited to share this celebratory bottle with Kentucky fans and to relive the excitement of the Citrus Bowl with every glass poured."
Click here for more Bourbon Flight news.
Click here to sign up for The Bourbon Flight Newsletter.