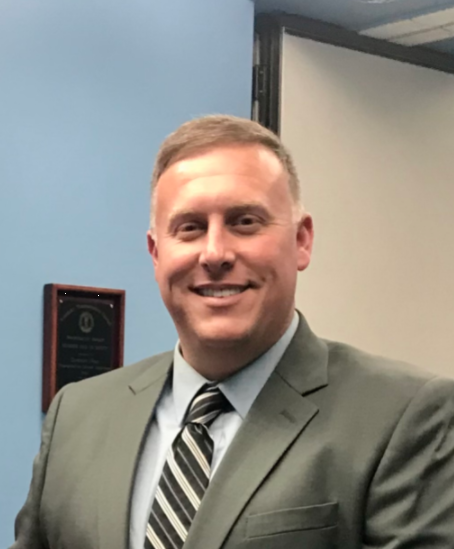 PADUCAH, Ky. — The Kentucky Association of Transportation Engineers (KATE) has named Kyle Poat its Engineer of The Year. Poat has served as Chief District Engineer for the Kentucky Transportation Cabinet (KYTC) in the commonwealth's 12 westernmost counties since September 2018.
KATE President Catherine Keathley said that in addition to Poat's leadership of District 1 and its 239 employees, the award recognizes his assistance with response to the tornado outbreak that ravaged western Kentucky last December.
In Mayfield, where damage was catastrophic, Poat marshaled KYTC crews to clear debris from all streets and local highways and create access for emergency responders and citizens. He worked as the transportation liaison assisting officials of multiple cities and counties in planning debris removal and recovery efforts in their communities. He also served as an advisor to the other highway districts on how to manage a tornado response.
As tornado recovery efforts progressed, Poat was assigned a major role in providing temporary housing for families who had lost their homes.
The citation said that throughout the emergency, Poat has shown a willingness to take on any task to ensure the job gets done and help people rebuild their lives.
This isn't the first time that Poat has worked above and beyond his job description. He has joined in sandbagging during floods, worked all night during snowstorms alongside District 1 employees and stepped up to assist other state and local agencies.
The Professional Engineers who make up the KATE membership are responsible for maintaining 63,753 roadway miles and ensuring the safety of 14,664 bridges across the Commonwealth. Their work is critical to the movement of people, goods and services in and through Kentucky, where maintaining a safe transportation network is a more than $2 billion industry.
KATE was established in 1970 to maintain and improve working conditions, promote professionalism and foster fellowship among engineers working for the Kentucky Transportation Cabinet.
As KYTC District 1 Chief Engineer, Poat is responsible for 2,850 miles of highway in Fulton, Hickman, Carlisle, Ballard, McCracken, Graves, Calloway, Marshall, Livingston, Crittenden, Lyon and Trigg counties.
Click here for more Corporate Moves.