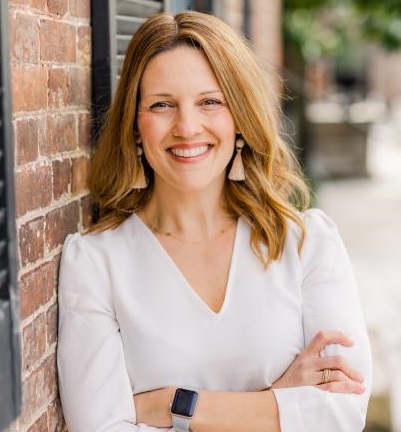 LEXINGTON, Ky. — The Food Connection recently named Ashton Potter Wright as its new director. Part of the University of Kentucky College of Agriculture, Food and Environment, The Food Connection serves farmers, food producers, students and consumers through creative strategies to support a vibrant, healthy and sustainable local food economy. 
Prior to taking the new director position, Potter Wright was director of Local Food and Agricultural Development for the Lexington-Fayette Urban County Government, where she was successful in advancing the city's food and farm economy.  
In 2020, The Food Connection won a national economic development award from the University Economic Development Association for their efforts around local food, specifically their work on local food metrics. The local procurement metrics The Food Connection developed to support and monitor the UK Dining partnership with Aramark have made UK a national leader in farm-to-institution initiatives, as well as a formal leader of a national initiative in partnership with the U.S. Department of Agriculture to develop harmonized local food metrics. 
"I think that The Food Connection is uniquely positioned to be a hub for best practices," Potter Wright said. "I am excited to lead The Food Connection during this next chapter and am committed to working collaboratively with UK and community partners to build a more resilient and equitable food system in Kentucky." 
To learn more about The Food Connection, visit https://foodconnection.ca.uky.edu. 
Click here for more Corporate Moves.