(Editor's note: The March issue of  The Lane Report features our semi-annual list of the Top Women in Business. At lanereport.com, we're shining the spotlight on one of the honorees each day. Day 8: Natasha Collins, director of media relations for LG&E and Kentucky Utilities.)
Our occasional feature, Top Women in Business, highlights some of the women in and around Kentucky who are making an impact in business, the professions, politics and economic development. The feature recognizes women in key roles whose work ethic and body of work are making important contributions to commerce—and life—in Kentucky.
Top Women in Business has grown to become one of The Lane Report's most popular features. Over the years, we've profiled nearly 115 women who shatter stereotypes, encourage other businesswomen and help their Kentucky companies reach new heights. The women featured in this issue are no exception. From president of the Kentucky Hospital Association to executive director of the Rubicon Institute, and the founder of Jeptha Creed Distillery to regional president of PNC bank and others, these women are forging their own paths, proving that hard work, perseverance and creativity pay off.
Natasha Collins is director of media relations for LG&E and Kentucky Utilities, which serves more than 1.3 million customers across more than 90 counties in Kentucky and Virginia. 
Natasha Collins
Title/company: Director, media relations, LG&E and KU Energy.
How long at company/position: Nine years.
Previous jobs/positions: Broadcast journalist, anchor and reporter.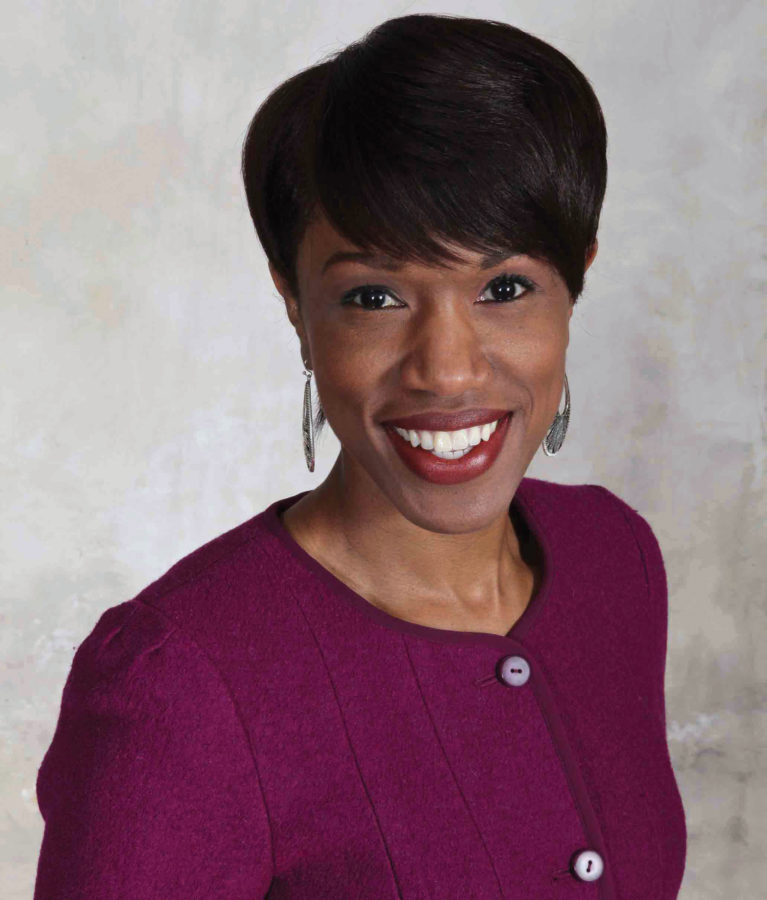 Education/training: Eastern Michigan University (undergrad, public relations/film/marketing); Emerson College (graduate degree, journalism); newsrooms in Detroit; Boston; Billings, Mont.; and Kentucky.
My top accomplishment: Establishing a career that enables me to use my gifts in a way that serves others and champions my community.
The person(s) who most influenced or mentored me: My parents are my biggest influences, first and foremost. They love without limits, have always been supportive, provided us a variety of experiences and taught us anything was possible. Jessica "Decky" Alexander, one of my professors at Eastern Michigan and the creator of an improvisational theater troupe I performed with, was an incredible influence in my life. As a troupe, we were challenged to create content that was thought-provoking and to further examine social and cultural issues. Participating in improv taught me to "be present," something I've lived my life by ever since. 
One of my biggest challenges and how I overcame it: Being present in every sense, in each moment, is a challenge in a world of ever-increasing demands and distractions. It's not something that can be overcome as much as it is something to strive and do your best at each day. 
My advice to younger women in business: Your job is not to be like anyone else, it is to be you. Be authentic. Speak your mind. Follow your joy. Be open to possibilities and opportunities that present themselves along the way, and willing to challenge yourself and take a leap of faith.
Something new I learned during the pandemic: I finally got the Babbel app and started dusting off my Spanish. Next up, Italian!
Something I love doing: I can't imagine my life without fitness. I became a certified fitness professional early in my career and believe it is essential for longevity and quality of life.
I'm inspired/driven by: I am inspired by stories of resilience and courage. I am driven to speak up for what I believe in. 
Where I do my best thinking: An outdoor walk or jog—especially on a crisp, quiet, early morning—is my fave, but the shower is great, too!
One important skill I think everyone should have: Empathy and discernment. That's more than one, but you need both.
Songs from my teenage years I still rock out to when nobody is around: I rock out no matter who is around.
Day 2: Nancy Galvagni of the Kentucky Hospital Association
Day 3: Jeanne Schroer of Catalytic Development Funding Corp.
Day 4: Joyce Nethery of Jeptha Creed
Day 5: Carri Chandler of St. Elizabeth Foundation
Day 6: Nicole Yates of Passport Health Plan
Day 7: Meredith Moody of Buffalo Trace
Click here for more Kentucky business news.