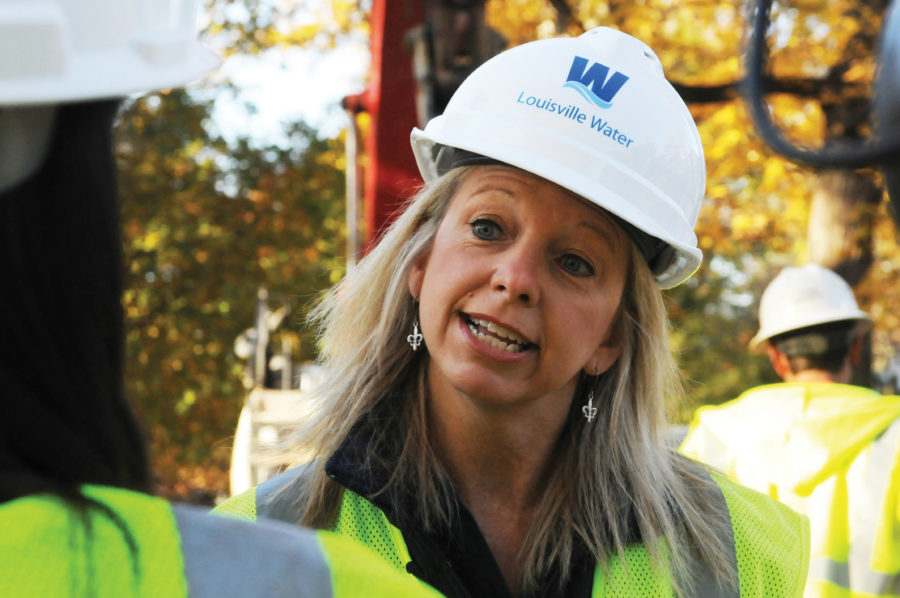 (Editor's note: The March issue of  The Lane Report features our semi-annual list of the Top Women in Business. At lanereport.com, we're shining the spotlight on one of the honorees each day. Day 10: Kelley Dearing Smith, vice president of communications and marketing at Louisville Water Co.)
Our occasional feature, Top Women in Business, highlights some of the women in and around Kentucky who are making an impact in business, the professions, politics and economic development. The feature recognizes women in key roles whose work ethic and body of work are making important contributions to commerce—and life—in Kentucky.
Top Women in Business has grown to become one of The Lane Report's most popular features. Over the years, we've profiled nearly 115 women who shatter stereotypes, encourage other businesswomen and help their Kentucky companies reach new heights. The women featured in this issue are no exception. From president of the Kentucky Hospital Association to executive director of the Rubicon Institute, and the founder of Jeptha Creed Distillery to regional president of PNC bank and others, these women are forging their own paths, proving that hard work, perseverance and creativity pay off.
Kelley Dearing Smith is vice president of communications and marketing at Louisville Water Co. She directs the company's marketing, education and outreach initiatives and oversees its economic development and public affairs work.
Kelley Dearing Smith
Title/company: Vice president of communications and marketing at Louisville Water Co. I tell stories and highlight something most of us take for granted: high-quality drinking water. I'm a member of Louisville Water's executive leadership team and also oversee our economic development and public affairs work and help coordinate new lines of business. I've worked there 23 years.
Previous jobs/positions: Assistant news director, WHAS television.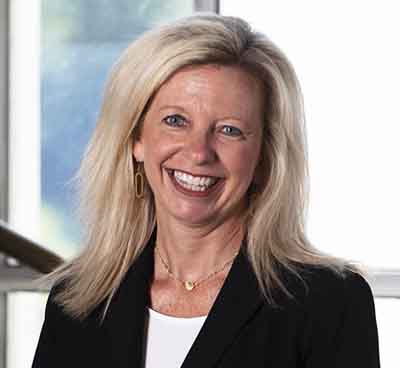 Education: Bachelor of Arts, Broadcast Journalism, Eastern Kentucky University.
My top accomplishment: Authoring a book on Louisville Water's history, opening the Water Works Museum, and seeing the name of Louisville's drinking water, Louisville Pure Tap, on bottle-filling stations throughout the city.
Volunteer work: Chair of American Water Works Association's Public Affairs Council, member of the Louisville Sports Commission Board.
The person(s) who most influenced or mentored me: Growing up on a farm, my parents demonstrated the value of hard work, caring for the land and your family, and managing through adversity. I've been lucky to have a host of strong women to surround me. 
One of my biggest challenges and how I overcame it: Accepting it's okay to fail. I'll admit that I often set the bar too high. Several years ago, when I had what I consider my biggest stumble, I finally realized the value of what you learn in the stumble; it's really just ingredients to make the next recipe even better. I credit my go-to group of mentors for helping me manage through that.  
My advice to younger women in business: Be confident and curious and define for yourself the definition of "work-life balance." 
 Something new I learned during the pandemic: That I really enjoy cooking. Before the pandemic, it was always a rush but spending more time at home sparked a renewed interest. 
I'm inspired/driven by: I love putting diverse ideas together, connecting people and watching an idea come to life. Working in a science/engineering-based industry, I thrive on bringing others along in recognizing the value of authentic communication strategies. 
Where I do my best thinking: By the water. Sitting next to my pool with a glass of water, wine or bourbon is inspirational. 
The most important personal attribute I bring to my job: I'm a "people person" and I approach every opportunity with the team in mind. 
In the next five to 10 years, I hope to accomplish: Communications is integral to every facet of the business, and I'm focused on setting the company up for success with the next generation of water consumers. 
Song from my teenage years that I still rock out to when nobody is around: Bon Jovi's "Livin' on a Prayer." 
Day 2: Nancy Galvagni of the Kentucky Hospital Association
Day 3: Jeanne Schroer of Catalytic Development Funding Corp.
Day 4: Joyce Nethery of Jeptha Creed
Day 5: Carri Chandler of St. Elizabeth Foundation
Day 6: Nicole Yates of Passport Health Plan
Day 7: Meredith Moody of Buffalo Trace
Click here for more Kentucky business news.