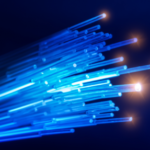 FRANKFORT, Ky. — House Bill 315 to help implement broadband service across the state, sponsored by state Rep. Brandon Reed, R-Hodgenville and handled in the Senate by President Pro Tempore David Givens, was sent to Gov.Andy Beshear for signature Wednesday.
HB 315 specifies $182.8 million from the Coronavirus Capital Projects Fund of the federal American Rescue Plan Act of 2021 (ARPA) and $67,231,000 from the ARPA State Fiscal Recovery Fund are to be appropriated to the Broadband Deployment Fund. This need arose following a rule change by the Biden administration related to these federal dollars.
The measure also establishes the Office of Broadband Development and outlines how the office is to administer and implement the Broadband Deployment Fund. The office will implement a statewide plan by making recommendations for deployment projects and receiving and expending funds from any public or private source to carry out the functions of the office. This bill appropriates funds to the Broadband Deployment Fund and directs the Office of Broadband Development to be administratively attached to the Kentucky Infrastructure Authority.
Additionally, the bill allocates $20 million in new funding from the State Fiscal Recovery Fund to create the Rural Infrastructure Improvement Fund to replace utility poles for the construction of high-speed internet networks.
"Internet access is critical for families across the commonwealth to stay informed and connected," Givens said. "Enacting HB 315 makes a necessary technical correction to ensure we are doing our best to provide internet access to more Kentuckians."
House Bill 315 is the latest step taken by the General Assembly to improve broadband access. During the 2021 session, HB 320 and HB 382 were enacted, allocating $300 million for broadband expansion; $250 million for residential, and $50 million for the construction of broadband for economic development projects.
Click here for more Kentucky business news.