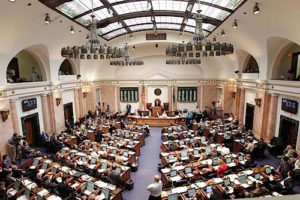 FRANKFORT, Ky. — Before breaking for the veto period, the final version of a compromise state budget crafted by the House and Senate saw final passage Wednesday and now moves to the governor's desk.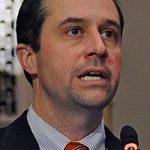 In presenting the final version of the budget on the floor, Senate Appropriations and Revenue Chair Chris McDaniel said lawmakers have made a conscious decision to address crucial workforce issues being faced by the state and make sure those problems do not continue. To do this, he noted raises in state employee salaries, money for child care assistance, funds for an audit of workforce programs, and more items that would help tackle workforce issues.
Key aspects of the compromise version of the state budget:
All state employees will see a raise of at least 8% and 12% across the board raise in the second year of the budget
$14 million is included to fund the employee child care assistance partnership established by House Bill 499
Full funding for all-day kindergarten
$500,000 to audit state sponsored workforce development programs
An increase in K-12 SEEK funding
Full funding for Kentucky's pension systems with some additional funds in the KERS Non-Hazardous and State Police funds as well as the Kentucky Teachers Retirement System
Social workers would get the raise received by all state employees plus an additional $2,400 salary bump
Public defenders will also see a raise over and above what is going to all state employees with a $7 million pool to be used for salary schedule
Two economic development funds available to help localities attract new investment including a $10 million mega project fund
$250 million to go toward major infrastructure projects
$1 million for evaluations of individuals to decide if they should receive treatment or be incarcerated
$75 million for tourism recovery fund
A total of $175 million to the state parks for upkeep and then overhaul in the second year of the budget as well as funding for the state fairgrounds
The amended version of House Bill 1 passed the Senate 35-0 before moving to the House where the final vote was 93-3.
The state budget compromise now heads to the governor where it could see some changes through line item or full veto. The General Assembly will have the ability to override any vetoes when they return mid-April.
Click here for more Kentucky business news.