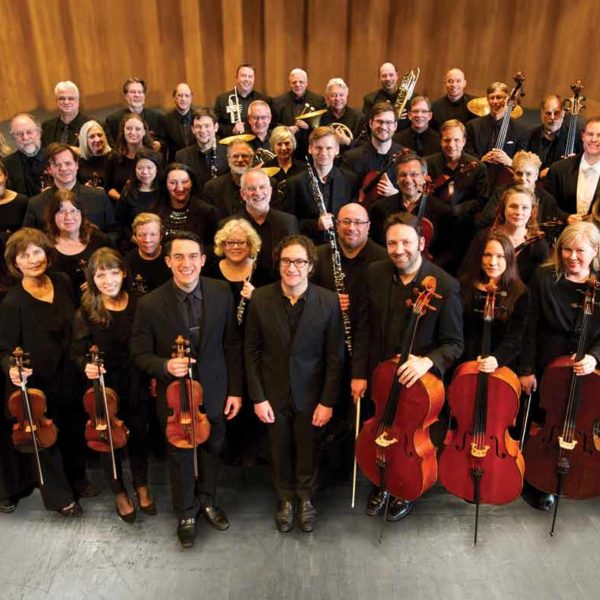 LOUISVILLE, Ky. — Louisville Orchestra will receive a $4.3 million appropriation from the Kentucky General Assembly to resume an annual statewide touring program allowing the orchestra to visit every region of the commonwealth over two years, beginning in 2023.
Teddy Abrams, music director, named Musical America's Conductor of the Year for 2022, is the visionary behind the touring initiative, which he hopes will bring inspiration to and foster connection between the people of Kentucky.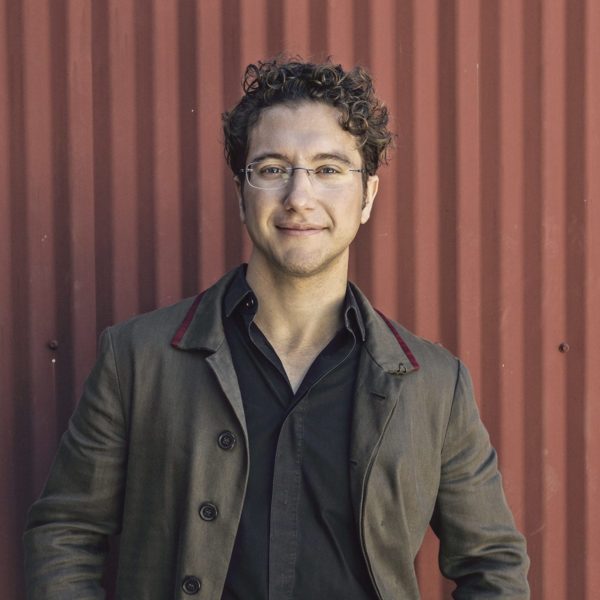 "This is a moment to reforge the human relationships that unite our communities and to celebrate our commonalities; music is perhaps the greatest tool for overcoming differences of backgrounds and demographics," Abrams said. "Kentucky is famous around the world for its outsize contributions to music in so many genres—from bluegrass to rock, rap, and (of course) orchestral music—and so we developed the idea of taking the Louisville Orchestra throughout the Commonwealth, from the smallest communities to larger cities, to collaborate and share music-making with our fellow Kentuckians living in every part of the state.
"I've grown to deeply love both my adopted hometown of Louisville and the beautiful Commonwealth beyond; I am proud to call myself a Kentuckian, and at the Orchestra we've made it our mission to do right by this beautiful state and its exceptional people. We can't wait to get on the road and make music across the state! The Orchestra and I are incredibly grateful to the Kentucky General Assembly and our legislative leaders for believing in this vision and making this project possible. This is indeed a historic day for music in the Commonwealth and for your Louisville Orchestra."
Including multiple tours by the full Louisville Orchestra, as well as strategic engagement of local ensembles and artists across the next two concert seasons, the statewide project will launch a new era of deep community partnerships reflecting the character and interests of each town on the tour. The engagements, unlike anything conceived of previously, will carry the LO's dedication to building creative communities beyond its hometown by presenting performances, sharing music-making, and celebrating artistic partnerships in cities and towns across Kentucky. Participation in all touring activities, including tickets to all performances, will be free.
By working with arts and civic leaders to develop community-based activities, partnering with local musicians and creators and bringing communities together with concerts, the LO hopes to soften the rigid lines of urban-rural division that have hindered mutual support and understanding between Kentuckians.
The budget passed with bipartisan support through both the House and the Senate on Wednesday, March 30, and the LO will begin the planning phase of the touring program immediately. Single performances in nearby towns will launch the initiative beginning in fall 2022, while full touring activities will begin in 2023. The LO's tour management team will use the next 12 months to deepen relationships across the state to understand where LO partnerships can have the most impact.
The Louisville Orchestra Commonwealth tour had the support of House and Senate Leadership in Frankfort. House Speaker David Osborne, Senate President Robert Stivers, Senate Majority Leader Damon Thayer, and Budget Conference Chair Senator Julie Raque Adams all championed of the initiative.
"Our investment provides a unique opportunity to bring the incredible music of the Louisville Orchestra to communities throughout the state while honoring the talent in each region," Osborne said. "I look forward to seeing this series become reality."
Senator Julie Raque Adams says: "Music has always been an integral piece of Kentucky's cultural heritage," Adams said. "Teddy Abram's vision to engage students through collaboration and performances in unique venues across our Commonwealth provides a well-timed opportunity to celebrate what unites us—our love and appreciation for great Kentucky music!"
Graham Parker, interim executive director has made the LO Commonwealth tour a top priority since assuming his post a few short months ago.
"The Louisville Orchestra demonstrates meaningful artistic and community leadership by making a commitment to the entire Commonwealth of Kentucky to bring people together through music," Parker said. Our vision has been to create bridges across an urban-rural divide and to serve audiences who are often overlooked, bringing them the distinctive and celebrated artistry of Teddy Abrams and the LO. This is the right way for a modern American orchestra to engage with communities locally and regionally."
Click here for more Kentucky business news.