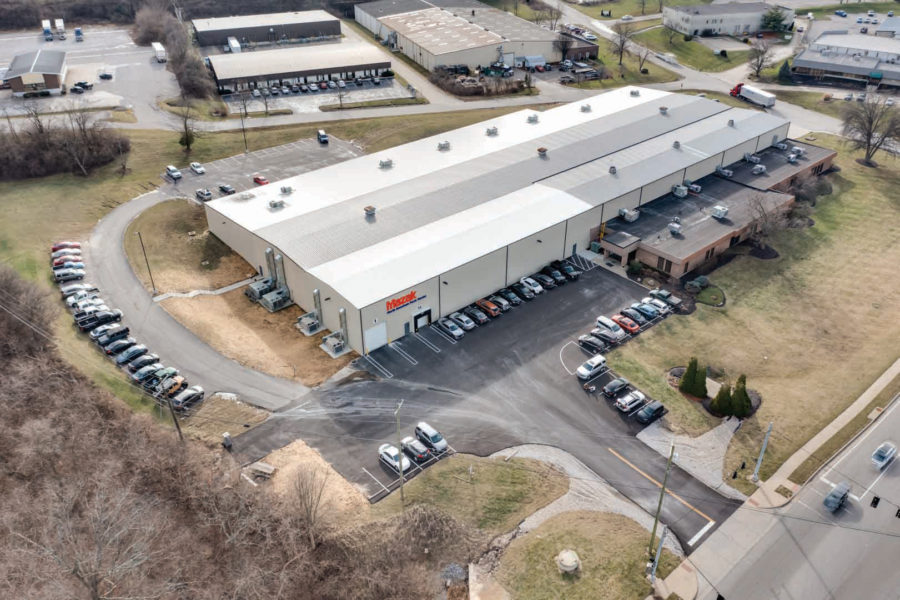 After enjoying record-breaking activity and growth in 2021, the Northern Kentucky commercial and residential construction industry is on track for more of the same bumpy yet prosperous ride for 2022.
Hemmer, the world-class construction management firm headquartered in Fort Mitchell, is among those projecting significant growth in their markets and services. They continue to add key staff to keep up with the wave of growth. 

An ongoing challenge for the industry is coordinating the overall planning and control of huge projects from beginning to completion in today's unpredictable climate of supply-chain holdups and skilled-labor shortages.
Of course, those stumbling blocks are not unique to Northern Kentucky, and Hemmer, founded way back in 1921, has the added advantage of 100 years of construction experience under its toolbelt.
"In our business, what we've seen is tremendous opportunity," said Paul Hemmer, president of Hemmer Co. "The demand continues to grow in our primary market of distribution warehousing buildings, even through the disruption of COVID, compounded by the material, labor and inflation issues that have become an integral part of dealing with construction projects.
"The more sophisticated builders and developers that we work for understand the time constraints that have been put on us as a result of the disruptions," Hemmer said. "And so, things seem to be accelerating, but it puts a lot of pressure on our project teams."
Additions, upgrades and new builds
In 2021, Hemmer completed upgrades at Mazak Corp.'s manufacturing plant in Florence, where multiple building additions, machine foundations and general renovations were added for the advanced machine tool company. A new 10,000 s.f. facility for the St. Elizabeth Healthcare Primary Care Office in Dry Ridge was also completed.
Two additional St. Elizabeth Healthcare offices are also underway by Hemmer: a 10,000-s.f. facility in Taylor Mill that will replace their current Kenton County facility and a similar 12,000-s.f. facility in Hebron in Boone County.
In Walton, a state-of-the-art, modern, cross-dock distribution building totaling 575,000 s.f. is underway by Hemmer for Brennan Investment Group. It is located along Interstate 75, an ideal location for logistics and distribution.
An 842,000-s.f. industrial building is under construction by Hemmer in Elsmere, just east of Florence, to be occupied by Diversey, a South Carolina-based provider of cleaning and personal care products that will employ an estimated 300 workers in NKY. 
Atlas Air's operations center selected a 100,000-s.f. AI. Neyer building near the Cincinnati/Northern Kentucky International Airport (CVG) for $26.4 million in August 2021.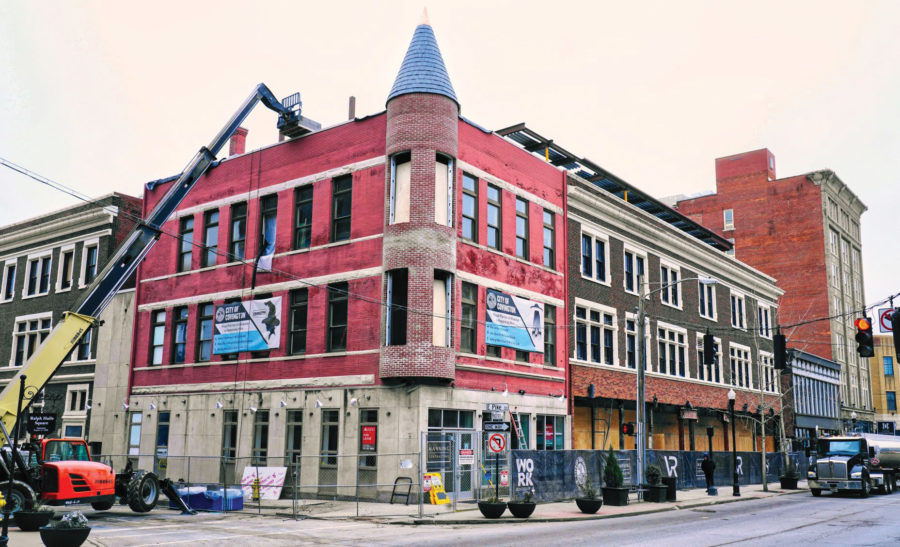 Wurster Construction finished construction of the Legacy Living Senior Housing development in Florence in fall 2021. The 14-acre site has independent-living townhomes, assisted-living apartments and memory care units.
The revitalization of Turfway Park Racing and Gaming in Florence is expected to be completed in the summer of 2022. Wilhelm Construction is leading the $145 million project, which Turfway owner Churchill Downs said will put wintertime Thoroughbred racing back on the schedule. The project includes a new grandstand; a pari-mutuel gaming entertainment floor featuring up to 1,500 historical racing machines; a state-of-the-art clubhouse; a simulcast wagering area with VIP player amenities; and an 18,500 s.f. event center, as well as several food and beverage venues.
Fedders Construction of Newport in 2021 completed the $11.3 million refurbishment of the historic Monarch Building in downtown Covington. The renovation created 34,000 s.f. of Class A office space for DBL Law, which moved into the facility in December of 2021. 
The impressive building, designed by PCA Architecture, now has two additional floors, both of which feature balconies facing the Ohio River and an unobstructed view of the iconic John A. Roebling suspension bridge.
Fedders, a design-build firm founded by 20-year industry veteran Albert Fedders, works on a variety of commercial and residential projects.
Hilltop Companies moved its headquarters in 2020 from Cincinnati to Covington, moving into RiverCenter Towers. It recently was involved in the Lick Run revitalization project, as well as the construction of Covington Plaza on the riverfront.
Innovations for future growth
While the Northern Kentucky construction explosion—driven in part by logistics centers going up around CVG—represents the kind of growth and prosperity every major city in the country desires, the Building Industry Association of Northern Kentucky (BIANKY) keeps an eye on what the next chapter may bring.
"I would venture a guess that most of the land available around the airport is pretty much spoken for now, and that has happened in the last three or four years," said Brian Miller, executive vice president of BIANKY. "And now we're starting to see a push south towards the area around Walton in Boone and Kenton counties."
"Over the last four years, we've worked with planning and development in Kenton County on their future land use map to locate about 3,000 additional acres for future land use designated towards industrial development," he added. 
This plot, located in the southwestern portion of Kenton County, benefits from proximity to the I-71 and I-75 split, and two rail lines that traverse the property. Miller hopes that smart planning will drive the need for future infrastructure such as sewer, water and sanitation to the area.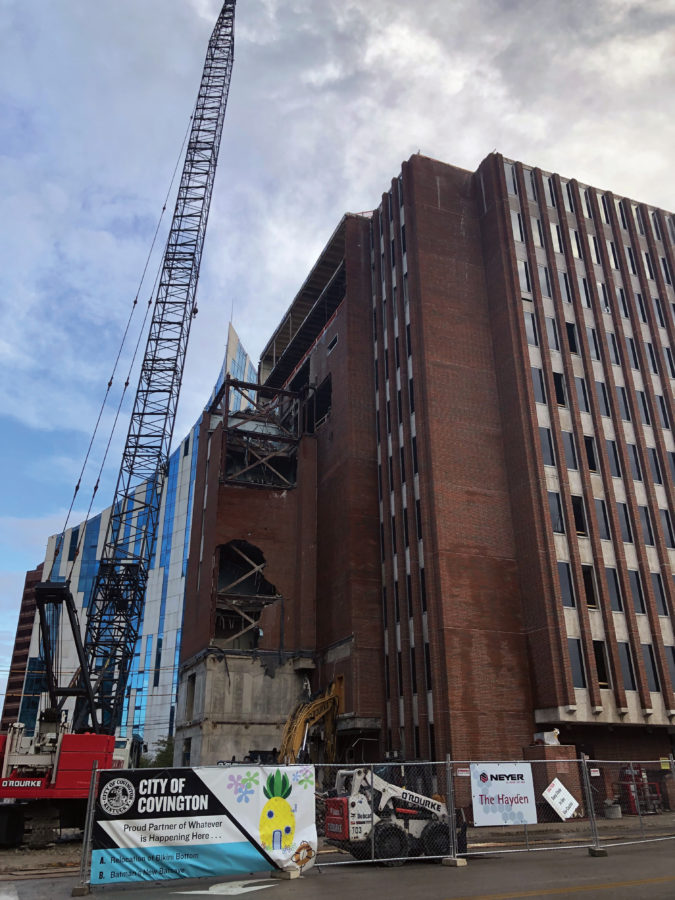 With residential building lots in short supply throughout Northern Kentucky, necessity has given birth to innovative solutions such as the Sanctuary Village in Villa Hills in northern Kenton County.
"There's a group of nuns up here, known as the Benedictine Sisters of St. Walburg Monastery," said Miller. "They were looking for the means to fund their retirement fund absent support from the diocese."
"They owned land that was found to be suitable for a number of homesites," Miller said. "These were mostly being built by Drees and Fischer, but also by Ashley Building Group. They had about 100 lots developed, and within three months, they were sold out. I believe they have one more phase on the way. We had our Home Fest Show there last year, and it's a great example of infill development."
Recognizing the need for skilled construction laborers in the region, the City of Covington moved forward in 2021 with plans to "skill up" residents with two new trades programs, through a partnership with BIANKY's Enzweiler Building Institute. The first is a formal school open to teens and adults that will focus on teaching mainstream trades, such as carpentry, welding, electricity, HVAC, plumbing. The second, which initially will be taught in a workshop format, will focus on so-called restoration trades, specialized skills needed to work on historic buildings, a much-needed skill in NKY, where several cities have large historic districts.
Tremendous residential growth
Fischer Homes, recognized by Builder magazine as the nation's 30th-largest builder, is currently building in Dayton, Columbus, Indianapolis, Atlanta, Louisville and St. Louis as well as the Greater Cincinnati area. Collectively, the Fischer Group delivered a record year in 2021, with a closing revenue of $1.2 billion, marking the first time the company has achieved a billion dollars in closing revenue, the company said. 
But it was the Northern Kentucky division that led the company in sales, with 601 homes sold in 2021.
"In response to COVID-19, we are seeing buyers wanting a 'fresh space' with all the desired amenities—whether it be a space for remote work or learning, a home gym or a gourmet kitchen," said Greg Fischer, chairman of Fischer Homes.
Residential construction projects completed within the last year include: Sanctuary Village in Villa Hills; Sycamore Creek in Independence; Justify, a new section of Triple Crown in Union; The Grove at Park Road in Fort Wright; The Hills at Crescent Springs; The Reserve at Parkside in Alexandria; and the Renovated Lifestyle Design Center in Erlanger. The Villages of Decoursey in Independence is currently in the works.
With the current scarcity of available homes on the market, Fischer expects to see significant ongoing demand continue in 2022. 
Drees Homes was founded in Northern Kentucky and has been operating in the area for over 90 years. They build in 21 communities spanning Boone, Campbell and Kenton counties. 
Like other homebuilders in the area, Drees is experiencing record-breaking sales despite the pandemic environment.
"The COVID-19 pandemic accelerated changes to our sales channels as we transformed the way we operated in record-time," said David Drees, CEO of Drees Homes. "We quickly turned our attention to expanding our digital library of resources that could assist prospective buyers in researching options for their new home online. With enhanced video home tours, the introduction of virtual appointments and an array of connection options available, we were able to continue capturing the attention of buyers."
With the pandemic came supply chain disruptions and material cost increases, a challenge that will continue, he said, but his team works with suppliers to negotiate pricing and timelines. 
"We are seeing an uptick in new home interest and traffic that should be a leading indicator for another strong spring selling season," Drees said. "Existing home inventory continues to decline, hovering at a one-to-two-month supply in most Northern Kentucky areas. For example, highly desirable zip codes have MLS listings in the single digits and infill locations are becoming a very hot commodity if lots can be generated.
"We continue to remain optimistic about the new year and believe the Northern Kentucky housing market will remain strong," Drees said. "Limited resale inventory, dissatisfaction with current living environments and relatively low interest rates will continue to fuel the demand for new homes.
Facing tomorrow
"Looking forward to 2022, we are cautiously optimistic that both the Kentucky and U.S. economy are rebounding despite supply chain, labor and inflation issues," Hemmer said, noting that a silver lining to the supply chain issues is a renewed emphasis on making the United States more self-sufficient. "Within the construction industry, we are seeing continued growth in industrial and distribution buildings in our markets of Northern Kentucky/Cincinnati, Louisville, Columbus and Indianapolis.
"As people continue to buy online and brick-and-mortar stores become more of showrooms for items, the need for large-scale distribution centers continues to rise," Hemmer said. "Though supply chain issues have impacted our ability to deliver projects, we are aggressively recruiting seasoned construction and account managers for both our construction and building management services as they continue to grow." 
Although Hemmer has ongoing construction projects in Columbus, Indianapolis and Louisville, Northern Kentucky stands out as a unique market.
"No. 1, it's our home," Hemmer said. "My family has been here for 150 years and we've been building for 100 years. No. 2, Cincinnati is probably the most vibrant and diverse market of those in the Midwest, and when you look at transportation, Interstate 75 between Detroit down to Florida is probably one of the strongest transportation routes you know."
+++ Partner Content +++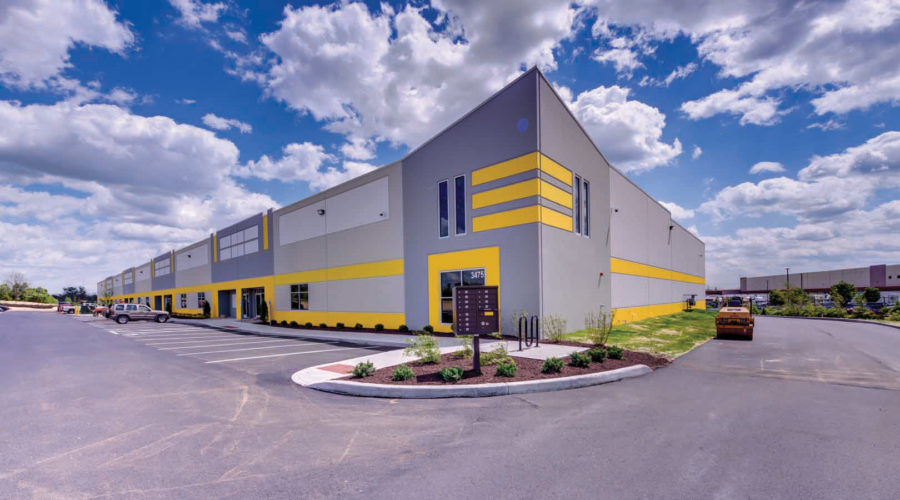 A century of
building in NKY
Paul Hemmer Co. is a construction, building and real estate services firm with a history in Northern Kentucky and Cincinnati dating to 1921. More than a century later, Hemmer is recognized as one of the region's premier providers of construction services. 
For more than 50 years, Hemmer has specialized in design-build construction. Hemmer's unique knowledge and experience enables it to provide the earliest commitment of guaranteed cost and delivery for its industrial and commercial customers. All construction projects come with inherent risks, so nothing takes the place of experience, said Paul Hemmer Jr., president of Paul Hemmer Co. 
In its design/build program, Hemmer focuses its efforts on building value by design. Every project is viewed as more than just a one-time endeavor, the company president said. Hemmer knows that each project represents both a substantial and long-term investment for its customers. 
"Hemmer understands that decisions made early in the process will have the greatest impact on value for the life of the building," Paul Hemmer said. "In addition, we know that our success is tied to an ability to lead a team of professionals that includes architects and engineers, as well as subcontractors and suppliers." 
Hemmer has an excellent reputation in the subcontractor community and has established strong relationships with the best subcontractors in the region. 
Finally, Hemmer credits its success to a professional staff with an established culture of teamwork and service, where an emphasis is placed on good communication, as well as a commitment to quality and competitive pricing, Paul Hemmer said. 
"More than 100 years after its founding, Hemmer enjoys an excellent reputation and track record for success," he said. "Our goal is to become your building partner."
---
ADVERTISING PARTNER
Paul Hemmer Company
226 Grandview Dr.
Fort Mitchell, KY 41017
(859) 341-8300
paulhemmer.com
Paul Hemmer Company is a construction management, building services and real estate development firm that builds Value by Design. With a history in Greater Cincinnati dating to 1921, Hemmer specializes in design/build construction, which enables it to provide the earliest commitment of cost and delivery for its industrial, medical, commercial and retail clients.
---
Click here to read more articles from Market Review of Northern Kentucky 2022-2023.