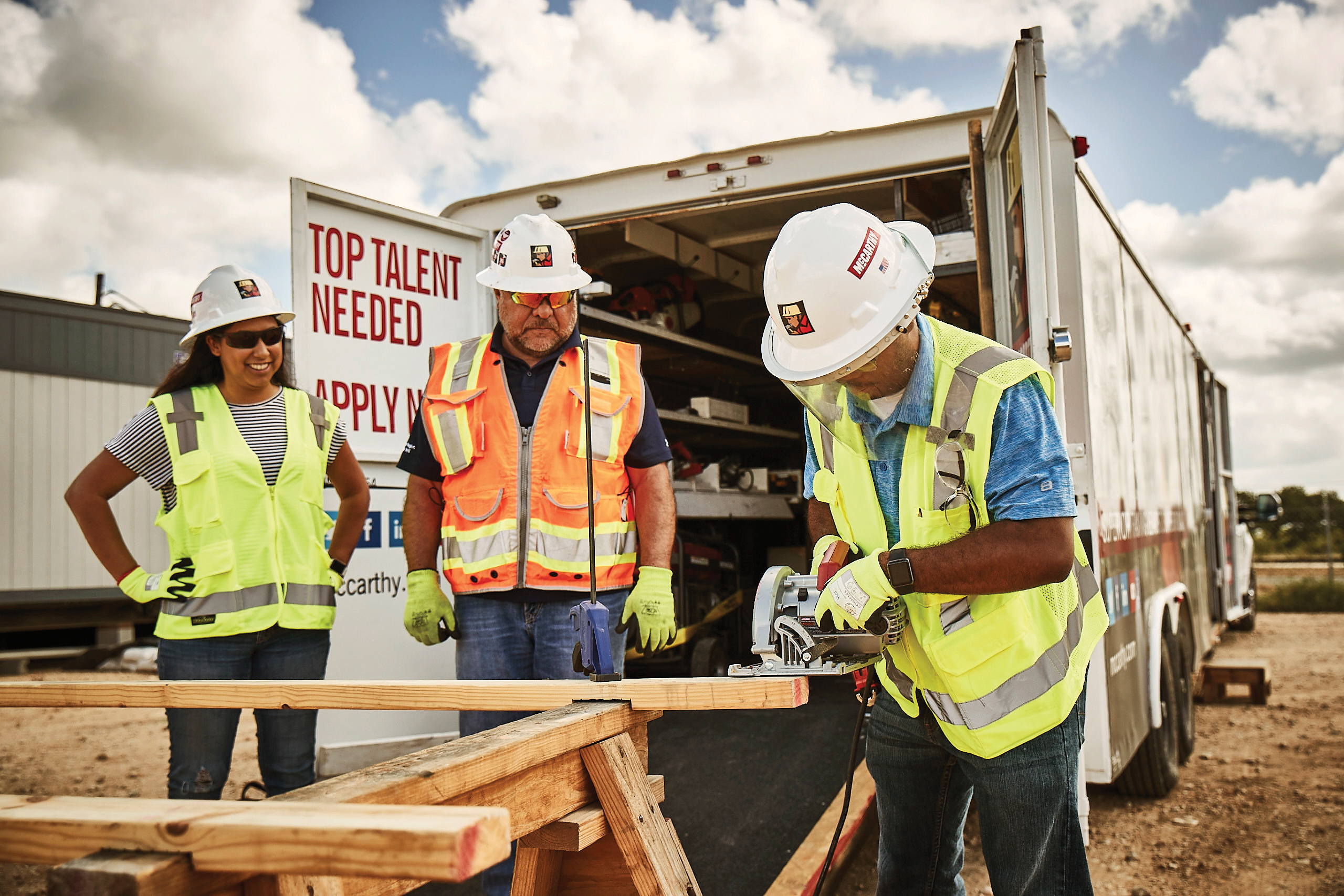 Laptop or toolbelt?
That could be a fundamental question for people launching a career or deciding—maybe after 10 years in another field—that they want to learn a trade that might be more fulfilling and pay better than a desk job.
As the weather warms and construction season kicks into high gear, people who have a trade and a solid work ethic are in demand throughout Kentucky and elsewhere in the country, according to contractors and building industry insiders in the state and a national organization that knows every nuance of the industry.
There seems to be no disagreement about whether there's a shortage of people working in the building trades right now and that the gap between available jobs and available tradespeople is widening.
"Workforce availability in the construction industry is a huge challenge for all of the trades right now," said Lynn Stetson, CEO of the Builders Exchange of Kentucky in Louisville, a 900-member organization that informs members about upcoming construction projects and makes blueprints available to prospective bidders online or in "plan rooms" in Lexington and Louisville.
"In some cases, it has arrived at somewhat of a desperation mentality," she said in describing the competition for tradespeople. "It's really a situation of no holds barred. Everybody can be as creative as they want to be" in luring workers, said Stetson, whose organization was created in 1927.
Doug Wilburn, president and CEO of D.W. Wilburn, a commercial contractor and construction management firm in Lexington, said there's nothing new about the shortage of tradespeople, although it may be far more acute today.
"It's been going on for the last 30 years—you can see it. The American people feel that they can find better jobs and they don't have to do the dirty, rough work out on a construction site," said Wilburn, who started in the industry as a mason before founding his own company in 1986.
In recent years, Wilburn's company has tackled some huge projects in central Kentucky, including City Center in downtown Lexington, the UK Federal Credit Union and the Capital Plaza redevelopment in Frankfort.
"Right now, I'm okay," Wilburn said when asked whether he's hunting for more people. "But if I wanted to add 10 experienced tradesmen—10 experienced carpenters, 10 experienced concrete finishers, 10 experienced anything—I couldn't find them. … I might be able to pull those guys in in the next two months."
Subcontractors he works with routinely talk about how difficult it is to find experienced craft workers, said Wilburn, whose company has about 100 employees.
He said he doesn't offer any special bonuses to attract employees.
"We are already paying top dollar for that reason (to retain workers and stay competitive)," he said, adding that his carpenters and concrete workers typically make $60,000-$70,000 plus benefits.
Hispanic workers are critical to Kentucky contractors, Wilburn emphasized.
"Right now, if you took the Hispanic labor out of the construction industry, it would all but shut it down. I believe any general contractor you talk to would tell you the same thing."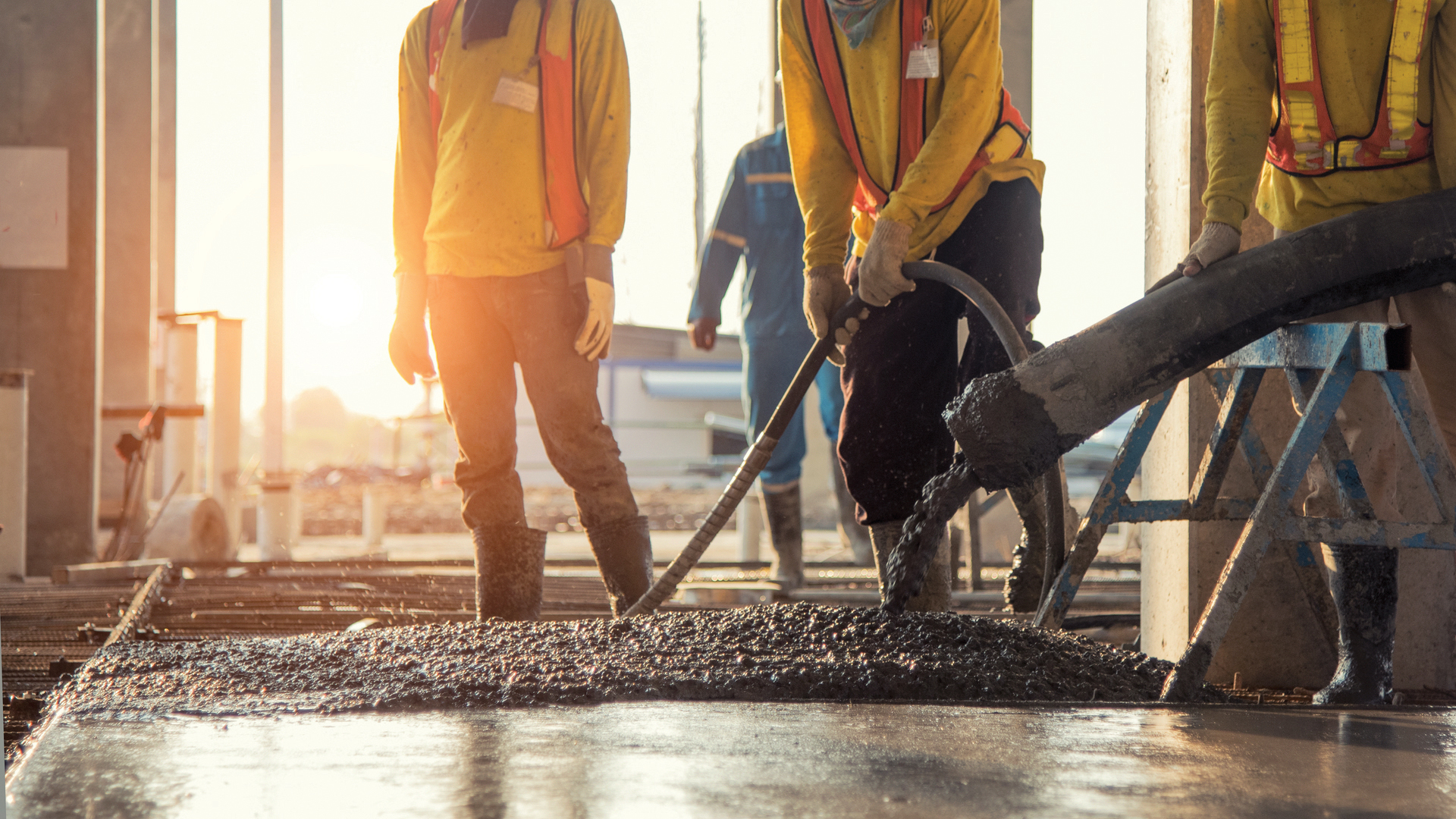 Addressing the challenge
Nailing down the scope of the shortage can be tricky.
An estimated 60,000 building-trade jobs will be opening up in Greater Cincinnati over the next 10 years, according to Brian Miller, executive vice president of the Building Industry Association of Northern Kentucky, a region inside the Cincinnati metropolitan area of about 2.2 million.
At the national level, the number is staggering.
The National Association of Home Builders (NAHB) issued a "call to action" in early March to combat the housing industry's "chronic skilled-labor shortage." The association said it needed a plan to retrain, recruit and replace 2.2 million skilled carpenters, framers, electricians, plumbers and other tradespeople in the next three years.
"It is one of the greatest challenges right now in our industry," said Chuck Fowke, a Florida custom builder and chairman of the NAHB. "And it's likely to get worse before it gets better."
In an effort to address the shortage of people in the building crafts, some contractors are offering signing and recruiting bonuses while others turn to trade schools, community colleges and their own on-the-job training programs to ensure they have enough skilled people now and for the future.
Somewhat surprisingly, the overwhelming majority of people who were interviewed said the shortage of tradespeople hasn't had a huge impact on completion dates for their projects.
"The skilled-trade shortage is absolutely immense," said Miller. "Just open up Google and look for anyone involved in construction and there's a workforce shortage that is just astronomical."
The Building Industry Association of Northern Kentucky, which was known as the Home Builders Association of Northern Kentucky until about five years ago, now owns and operates the Enzweiler Building Institute, a construction trade school in Erlanger.
"We're seeing the graying of our skilled workforce turn into the retirement of our skilled workforce and the wages are shooting up because of it," said Miller, pointing out that Northern Kentucky's booming logistics industry has attracted hundreds of people who might have had a construction job in the past.
Working with the City of Covington, the organization has been awarded state and federal money that is being used to open a second Enzweiler trade school. The $1.2 million project is scheduled to open later this year in a building that had been part of a strip shopping center in the city's Latonia neighborhood. Courses will include training for carpenters, electricians, plumbers, welders and HVAC installers and technicians. Annual tuition will range between $2,600 and $3,800, depending on the program.
Covington also is working with the Building Industry Association and Enzweiler on a separate specialized trade school that would focus on the restoration of historic buildings in a city that dates to 1815, Miller said. About half of the homes in Covington were built before 1940.
Miller's comments about the scarcity of tradespeople were echoed all over the state.
Bruce Maybriar, the professional development director for the Building Industry Association of Central Kentucky, is also alarmed about the shortage of tradespeople.
"We do see a demand. We see that across the board for all the licensed trades as well as carpenters, roofers, bricklayers. And they're experiencing the same thing in … the service industry and the food industry. There are just not enough people out there to go around. As a result, the trades have increased their salaries tremendously to be competitive in this market," said Maybriar, whose Lexington-based organization covers a contiguous 10-county region.
The association in Lexington, like the Northern Kentucky association, also operates a trade school, the Building Institute, that dates to 2014, when some members were having a tough time filling jobs, Maybriar said. The institute offers classes in the three mainstream building trades that are licensed by the state: heating, ventilation and air conditioning (HVAC); plumbing; and electrical work.
Working through the Building Institute cuts the average completion time for electricians from four years to two and the plumbing and HVAC training from two years to one. People who complete the program and pass a state test attain journeyman status, which allows them to get a license and own a business in that trade.
The first graduating class in 2016 had just 11 members. Since opening, 138 people have completed the program and 75 students are enrolled this year. Many of them work at their trades during the day and do classwork in the evenings, Maybriar said.
The Building Institute balances its enrollment with job demand.
"We always worry about saturation rates. We never want to graduate more students than the industry can hire," Maybriar said.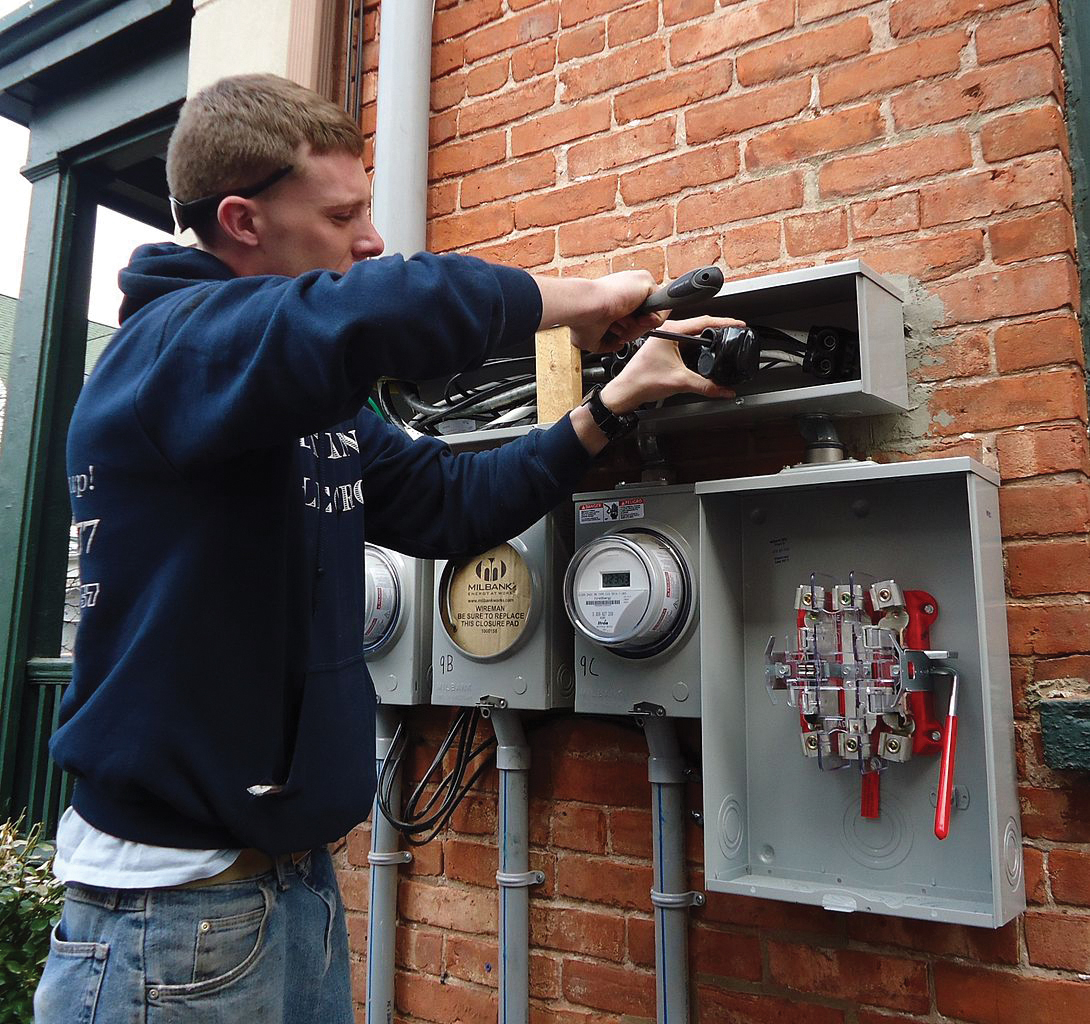 COVID, natural disasters create more hurdles
However, the workforce shortage in the construction industry is not a recent development.
"Trades are huge and…there was a shortage even before COVID. Then, unfortunately, COVID made it worse," said Anetha Sanford, CEO of the Home Builders Association of Kentucky in Frankfort, which has some 5,400 members across the state.
Huge projects that create thousands of jobs—the kind of news often made by Toyota or Ford in Kentucky—dominate headlines while essential building trades rarely get much attention, she said.
Right now, trade shortages are a critical problem in Bowling Green and Western Kentucky, where contractors are struggling to keep up with the workload after deadly and devastating tornadoes struck last December, Sanford said.
In Bowling Green, where builders were already scrambling to keep pace with rapid growth, the tornadoes cut a swath of destruction through the city after dealing sledgehammer blows to Mayfield, Dawson Springs and several other cities, killing about 80 people throughout the state.
The Dec. 11 tornado that resulted in 17 deaths in Bowling Green coupled with the shortage of tradesmen and supply chain woes were devastating, said Anita Napier, CEO of the Builders Association of South Central Kentucky in Bowling Green.
"We need builders to framers to just about anything that has to do with a home," she said. "You would say we are in desperate need of all kinds of workers here—anything you could name we don't have a surplus of."
People who know the building industry say it could be at least three years before Bowling Green returns to pre-tornado levels, Napier said. She said she's concerned that people who can't find housing quickly will move away and never return.
Although his company didn't have to deal with anything as dramatic as a killer tornado, F. Hunter Strickler, executive vice president of Louisville Paving and Construction, acknowledged that finding trades workers can be problematic.
"We have faced challenges hiring experienced tradespeople for some time now, so it is not out of the ordinary. But during 2020 and 2021, with the uncertain climate around COVID, it became even more difficult to attract tradespeople and in particular qualified CDL (commercial driver's license) drivers," Strickler said.
"We have completely revamped our onboarding process to improve our retention and a large part of that is providing mentorship opportunities for our team members. We have multiple internal programs that provide professional development for team members wanting to progress through our organization and boost their professional skills. Our Leadman BUILDS Program develops our future foremen and superintendents, and our leadership development program is a one-on-one mentorship program meant to promote leadership development across our organization," he said.
Like a number of other companies in the state, Strickler said Louisville Paving pays bonuses to attract tradesmen.
"We regularly offer signing bonuses across almost all trades positions in order to attract top talent. We also have a robust team member referral bonus because we believe great team members are our best resource to attract other great team members. We want to reward our own for building great teams," he said.
Mark Hill is the vice president and region leader in Lexington for Messer Construction, a Cincinnati-based company that has offices in Lexington, Louisville and Newport, where it operates as EGC Construction. In Lexington, Hill said, the company hasn't had too much difficulty retaining a core of about 40 tradespeople and 40 other employees. It then hires subcontractors to handle plumbing, electric and HVAC. Tradesmen on the Messer payroll in Lexington include carpenters, cement finishers, equipment operators and laborers.
But he acknowledged that Messer, which has 10 offices in five states and 1,300 employees, has had challenges finding tradespeople in other markets in recent years.
"Companywide it has been an issue. Nashville is super busy right now, and there definitely are challenges down there with finding skilled, experienced craft workers," said Hill, whose company also works as a construction management firm.
Hill said he's had good luck hiring people who have gone through programs at the Southside Technical Center in Lexington and Bluegrass Community and Technical College, which has seven campuses in and around the city.
Recent Lexington projects by Messer include the $241 million Lexington Convention Center project that began in 2018 and included the renovation of Rupp Arena and the Eastern Kentucky University Powell Student Center. The company also acted as the construction manager for the renovation of the state capitol, a project that may cost $100 million.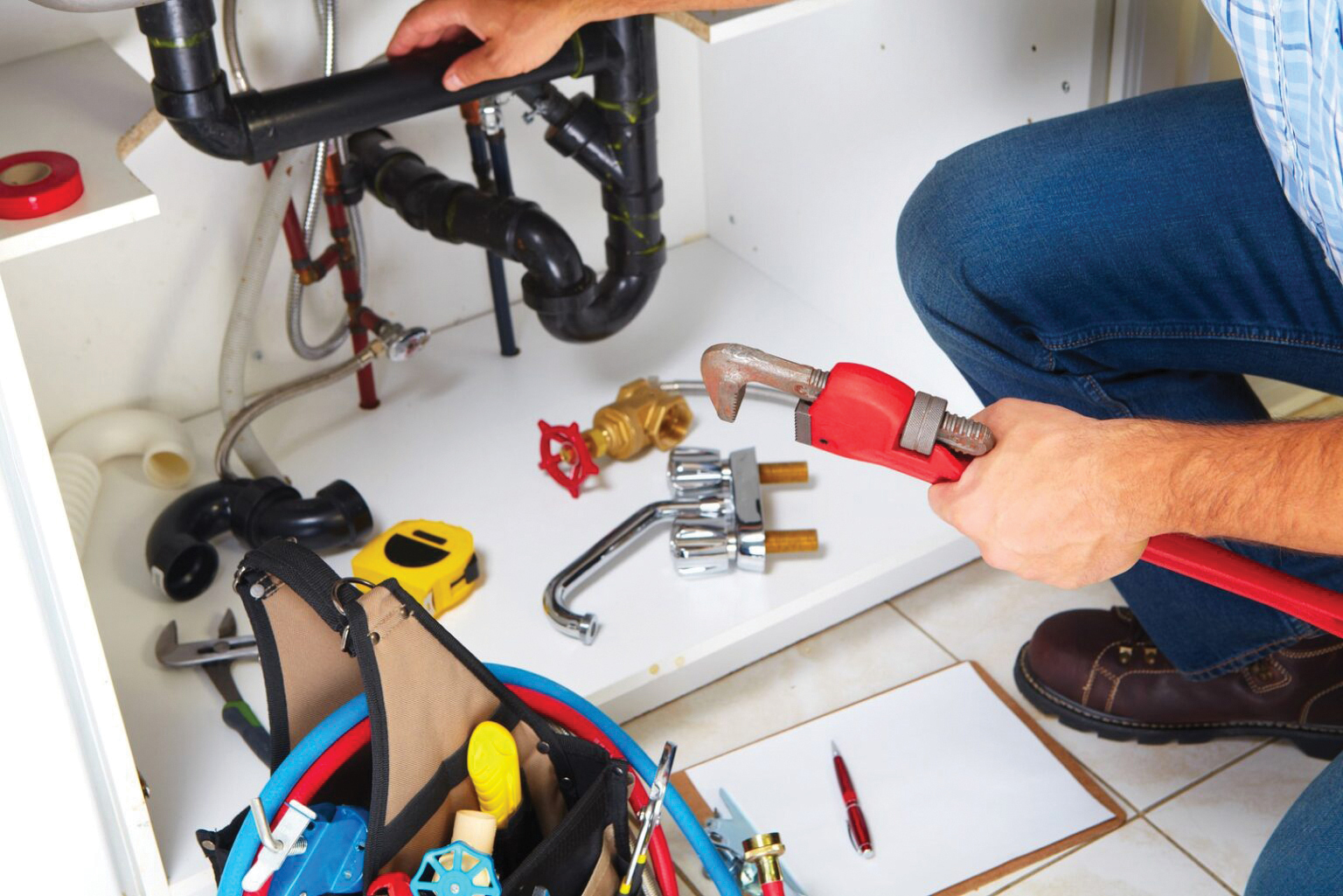 Better than a bachelor's?
Without any prompting, Maybriar, Stetson, Miller, Wilburn and Hill all commented about trades work in comparison to jobs available to college graduates.
"There's a large emphasis on kids going to college; getting them to go into the construction trades is a bit of a challenge," said Hill, whose company offers apprenticeship programs for carpenters and laborers that are certified by the U.S. Department of Labor. "You know, college is not for everyone."
"High school counselors want to send kids to a four-year school," said Stetson, adding that the Builders Exchange has made an effort to link young people who want to learn a trade to contractors who need help.
Attitudes about blue-collar trades also influence career choices, Miller said.
"Culturally, we've been suffering from a lot of things (and one of them is) the demeaning view of the trades. You go over to Europe and the carpenters, the installers—they're looked at like they're artists. Here, they're looked down upon" by some people, Miller said.
Using data he gathered from ZipRecruiter, an online employment site, Maybriar said average salaries for many of the trades exceed the $40,100 average salary for college graduates in Kentucky.
The average journeyman plumber makes about $51,400 a year, a couple hundred dollars less than a journeyman electrician, Maybriar said. A journeyman who works in HVAC has an average annual wage of about $43,400, he said.
Two of the three numbers stacked up pretty well with statewide figures from the U.S. Bureau of Labor Statistics. BLS figures were about $1,200 higher for electricians and HVAC work and roughly $6,000 more for plumbers, according to Miller's research.
At entry level position—a "helper," which would be the equivalent of an apprentice in a trade union—can sometimes make $20 an hour, Maybriar said.
"The trades have come a long way, and they're paying very, very well. … Students in our program make money during the day and attend classes at night," Maybriar said.
Tuition is $8,000 for either the one-year HVAC or plumbing programs or the two-year course to become an electrician.
"If they're not employed when they graduate in the trades, we give them 100% of their tuition back. I do not think UK or UofL makes that offer."
Click here for more Kentucky business news.