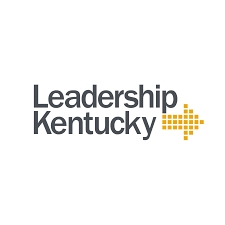 FRANKFORT, Ky. — Leadership Kentucky is proud to announce the members of the ELEVATE Kentucky Class of 2022. ELEVATE Kentucky began in 2017 and provides young professionals with an in-depth personal and professional development program that cultivates a better understanding of the challenges facing our Commonwealth.
The class will visit Owensboro, Somerset, Frankfort, Northern Kentucky, and Georgetown during its three sessions. Participants will hear from a variety of Kentucky leaders, learn about issues and opportunities facing our state, and gain insights about personal leadership abilities. Class members will also engage in panel discussions, participate in experiential learning opportunities and receive both regional and statewide perspectives.
ELEVATE Kentucky prides itself on the value it provides to individuals and companies across the commonwealth by increasing skills, knowledge, and perspective, and helping participants develop a new statewide professional network. 
This year's class includes 21 participants from across the state representing a variety of public and private sectors:
Keifer Adkins— Somerset, KY— Flashback Theater Co.

Waqas Ahmed— Lexington, KY— Kentucky Horse Racing Commission

Hailey Anderson— Murray, KY— Murray-Calloway County Chamber of Commerce

Joy Andrade— Frankfort, KY— Kentucky Department for Public Health

Jordan Baize— Owensboro, KY—Owensboro Area Shelter, Information & Services

Ashley Bitters— Louisville, KY— RunSwitch Public Relations

Zak Bray— London, KY— Prosper Appalachia

Seth Church— Lexington, KY— Dinsmore & Shohl LLP

Natalie Cooper— Lexington, KY— CHI Saint Joseph Health

Alexi De La Cruz— Louisville, K — KFC Corporation

Amanda Dempsey— Ft. Wright, KY— Kenton County Schools

Chase Denson— Paducah, KY— US Bank

David Deyer— Louisville, KY, The Perfection Group

Lexy G. Holland— Lexington, KY— Wyatt, Tarrant & Combs, LLP

Ben Kadric— Bowling Green, KY— Truist Bank

Hearie Lee II— Richmond, KY— Eastern Kentucky University

Ryan Mabry— Hopkinsville, KY— Planters Bank

Justin Magaw— Louisville, KY— Kentucky Science Center

Harper Michael— Frankfort, KY— Kentucky Chamber of Commerce Foundation

 

Ali Pittman— Dunnville, KY— Tarter Farm and Ranch Equipment

 

Victoria Watson— Lexington, KY— Edward Jones
Click here for more Kentucky business news.