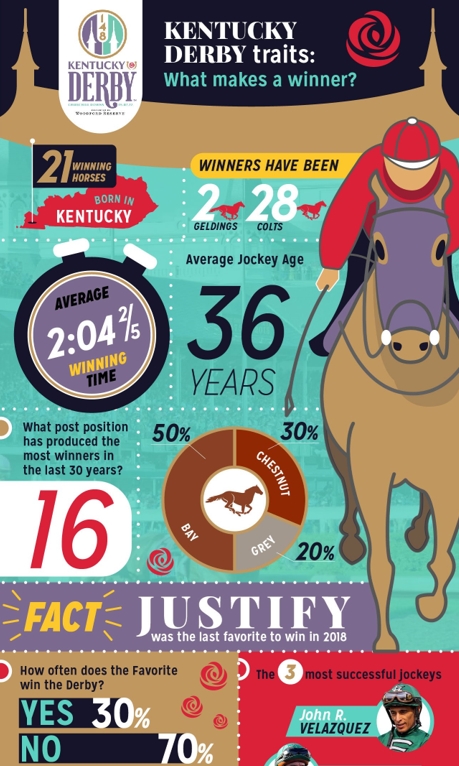 LOUISVILLE, Ky. — Known as "the most exciting two minutes in sports," The Kentucky Derby has lasted through two world wars and a pandemic—and its popularity continues to increase worldwide.
Time2play (time2play.com), a website that provides information about online gambling, recently analyzed the common traits of Kentucky Derby winners over the last 30 years. Are there any patterns behind which horse wins? Who have been the most successful jockeys or the best trainers?
After checking out three decades of data, you may have an edge when picking your horse for this year's 148th running of the Kentucky Derby. May the odds be ever in your favor.
https://time2play.com/blog/kentucky-derby-traits-what-makes-a-winner/
Click here for more Kentucky business news.