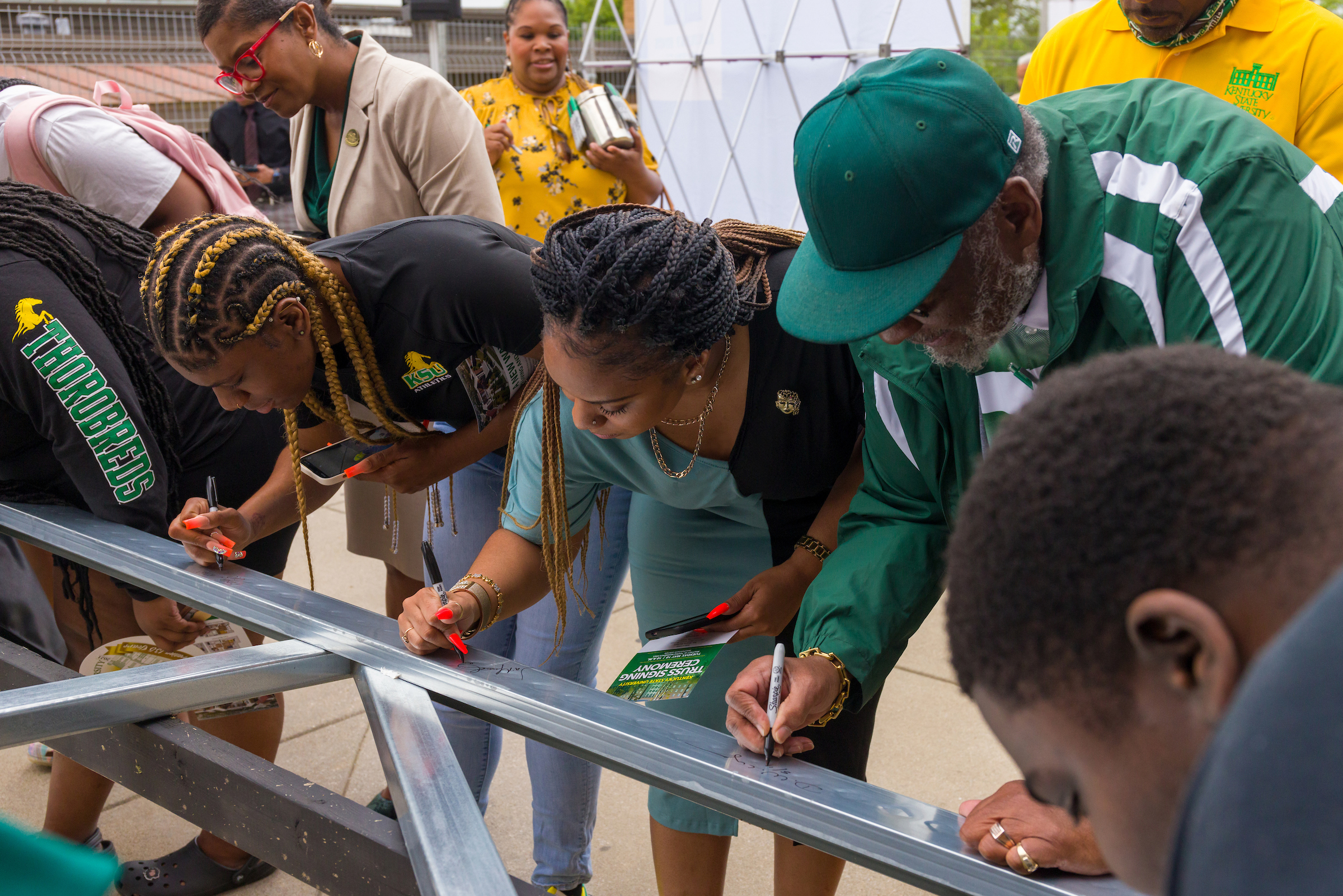 FRANKFORT, Ky. — With construction almost complete on the new state-of-the-art residence hall at Kentucky State University (KSU), the university hosted a truss signing ceremony to celebrate the significant progress on Tuesday, May 10.
During the ceremony, students, alumni, faculty, staff, and community members were able to sign their names and messages on the last truss to be placed during the framing phase of the more than 164,000 square foot structure.
Acting President Dr. Clara Ross Stamps emphasized the importance of this moment for students and shared how this historic day started from a long-overdue phone conversation.
"Our students deserve the best. They deserve a living and learning environment that is state-of-the-art where they can collaborate and innovate and come up with the next problems to solve for the Commonwealth," she shared before inviting students forward to be the first to sign the truss.
Among students present was sophomore Savion Briggs who also provided remarks.
"So many influential figures have walked the campus of Kentucky State. The residence hall behind us is the next step in creating excellence on this campus," he said. Focusing on the expansive lobby, study lounges, offices and workrooms, recreational space, and a multipurpose classroom, Briggs added that the new residence hall will make, "being successful on the Hill, even more attainable."
Miss Junior 2021-22 Miana Wallace also provided remarks along with Kentucky State Frankfort Alumni Chapter Vice President Cornelia Calhoun, Kentucky State Staff Regent Edward Fields, and Craig Turner with KSU Campus Housing LLC.
The Whitney M. Young Residence Hall was the most recent residence hall to open on campus in 2008.
Click here for more Kentucky business news.