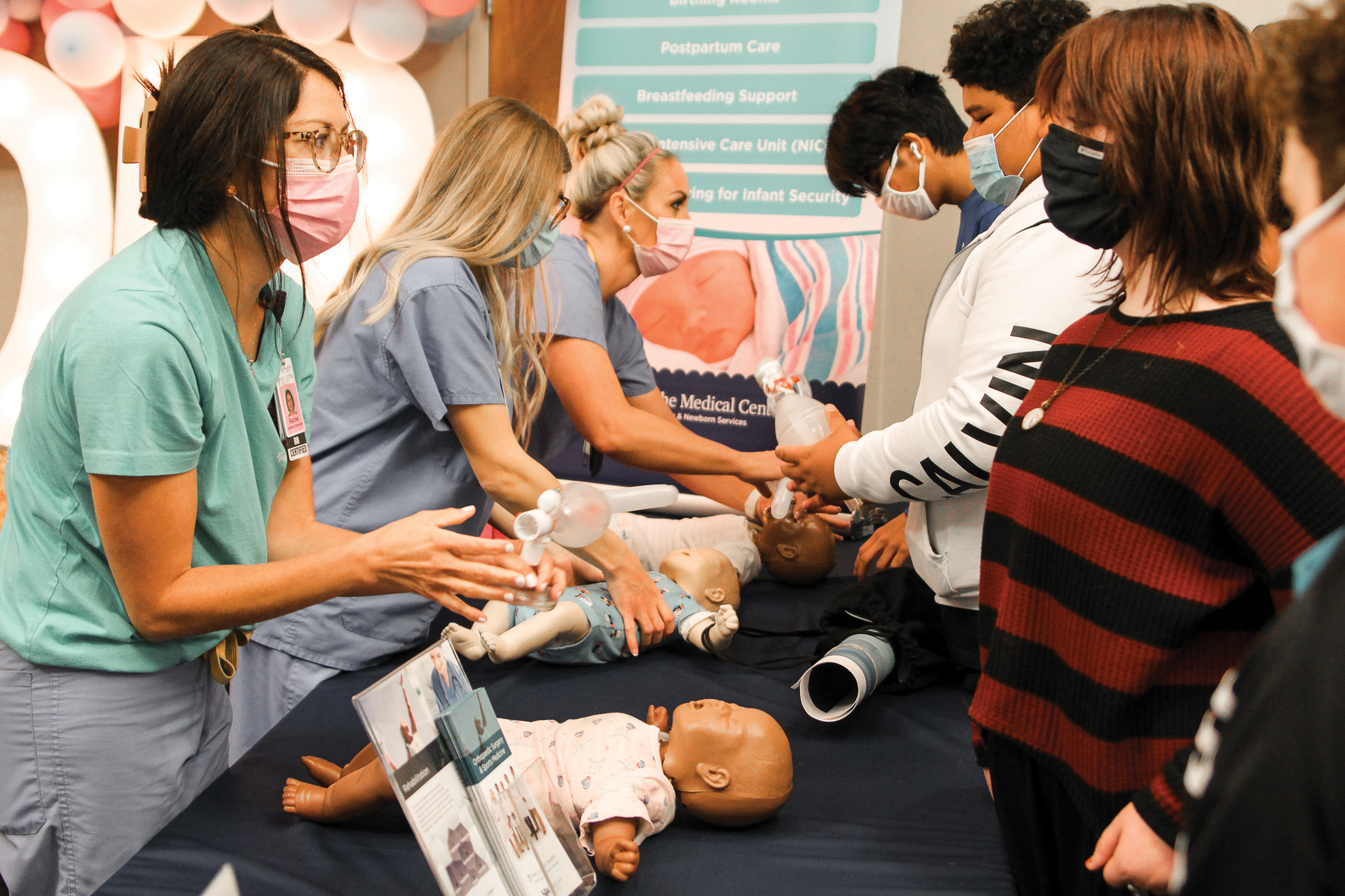 A hiring process resulting in the right fit has always been one of the most perplexing challenges in running a business, large or small. Today in Kentucky, however, employers and educators have come together to create different roadmaps to job preparation and hiring from the past hit-and-miss systems.
Some of these programs have already shown real promise. Together, they are forming employer-led, demand-driven approaches for businesses to create talent supply chains that project expected needs to education and workforce development systems with the goal of aligning the two.
Matching employer needs with student interest
The Bowling Green Area Chamber of Commerce was one of the first to innovate an approach that connects employers and educators to focus on real-time, local needs for talent. Its sophisticated system begins in kindergarten and has been honed over the years with proven results.
"We think it is very important to grow our own talent pipeline, to be able to have students understand the jobs that are available in Warren County," says Sandra Baker, education and workforce director at the Bowling Green Chamber.
The goal is simple on paper: Have enough properly trained people for the specific jobs that exist in the area. In reality, it is difficult. Both employers and jobs change constantly and are vastly different from geographical area to area. No cookie-cutter approach guarantees results.
Bowling Green has reported a steady 2% growth rate over the past 20-25 years, according to the Kentucky League of Cities. That makes it one of the fastest growing cities in the state. However, the skills needed for Bowling Green's new jobs didn't always match the skills job seekers had.
Matching preparation and employment was one of the first goals for the Bowling Green Area Chamber of Commerce, but before that leaders needed to create another match—this one between employers and educators. Bringing them together to figure out the process helped both understand what the other needed to create a common language.
The chamber decided to focus on eighth grade, when young people are beginning to think about what they want to do with their lives but typically have not made a decision.
"We want our young people to be career-wise long before they are juniors and seniors," Baker said. "They need experiences to learn and see what they think they want to do. Just as important, they need to know what they don't want to do.
"Some think they want to be a doctor or a nurse, so we take them into a hospital. Almost always at least one passes out watching a clinical job performed that involves blood. That doesn't mean the medical pathway is not for them; it just means they need to look at the many jobs in a hospital that do not require such clinical work."
There are multiple pathways students can consider and they can experience many of them at an event for eighth-graders called the SCK Launch Experience, a career expo where employers show off their companies and students get an opportunity to experience what working in different fields would be like.
All five high schools in the Bowling Green area now have career coaches. They help guide students toward the postsecondary education they will need for their job of choice, whether it is certifications, associate degrees, or a four-year bachelor's degree.
The Bowling Green Area Chamber received a grant to create a facilitation guide for other chambers of commerce to put on similar program of their own. The chambers can use that guide as a base and localize it.
"We are far from finished," Baker said. "At year seven, it is time for us to reinvent and edit."
Baker said they have learned many lessons along the way.
"It is so important to do an 'asset map' first," she said. "Everyone needs a common language and an ideal graduate profile. It helps if all the educators are on the same page for what they want for their young people. It is also very important that businesses are involved."
The SCK Launch Experience has now been offered to 3,800 students. It also offers educator externships during the summer so teachers get real-world experience in a field relevant to the subjects they teach. They take what they learn back to the classroom.
The chamber presents 50 career pathways for juniors and seniors and shares workforce data with the students so they can make informed decisions about their future.
Filling the gaps
Other chambers are also taking the lead in bringing employers and employees together.
Nancy Spivey is the new vice president of talent strategies at the Northern Kentucky Chamber of Commerce—she spoke for this article on her third day of work. Fortunately, she inherited a program with a solid history called GROW NKY.
"GROW NKY is a strategic workforce collective comprised of leaders across key industries, educational institutions and community organizations," Spivey said. "We recognize that it is our advantage to work collectively so that we can build and grow a solid talent pipeline to continue to enjoy Northern Kentucky's prosperous economy."
Some 70 community partners are involved in GROW NKY, including the Northern Kentucky Workforce Investment Board, which serves as the backbone organization for GROW NKY.
There are five pillars to the program: kindergarten readiness; college and career readiness; adult career readiness and lifelong learning; talent attraction and retention; and employer policies and practices.
"We know that 20 years from now, kindergarten students will be our new workforce so we need to get them off to a good start," Spivey said. "College-age students need to understand and acquire both hard and soft skills. At this age, students are asking questions such as 'How do I make sure I am in the right major? and 'What is my value?' As VP of Talent Strategies for the NKY Chamber, my focus is working with the employer community to attract and retain talent and to work with GROW NKY partners to align programs and services with what is needed to grow the right talent pipeline."
"We just wrapped up our Employers Best Practice Symposium. This is a sounding board where we learn from employers and share what they are innovating in the workforce space, especially those best practices that can be replicated," she said.
Looking at the big picture
On a statewide scale, the Kentucky Chamber of Commerce was a national pilot and now operates a program developed by the U.S. Chambers Chamber of Commerce Foundation called Talent Pipeline Management (TPM).
Step one is to organize employer collaboratives among those in the same industry with the same needs, according to Sara Tracy, who heads the workforce initiative.
"There are several collaboratives within TPM," she said. "One targets health care, another manufacturing, etc."
The Kentucky Distillers' Association recently asked for a collaborative for its industry.
Then they take a close look at the needs within the collaborative. For example, in health care the need was easy to project—registered nurses. Others aren't so clear. The collaborative does the projection, then the KCC puts it all together and shares it with everyone, including employers and educators.
"This is real-time data for employers," Tracy said. "It shows employers and educators how to better align needs and training."
The next step is better, consistent job descriptions.
Within the same collaborative, many companies have need for employees with the same essential skills, but their job descriptions are vastly different.
Part of TPM is developing one job description that includes the specific competencies and job skills needed so all the companies can use basically the same description. It is then clear to the applicants what skills are needed and more evident to the employers whether the applicant has the needed skills.
The next match
Often, that is where the 16 schools within the Kentucky Community and Technical College System (KCTCS) come in.
Bluegrass Community and Technical School (BCTC), for example, created a biotech program tailored to the needs of biotech companies in the Bluegrass area through the KCTCS Workforce Solutions Program. The biotechnology laboratory technician program is the only one of its kind in Kentucky and provides the basic knowledge and laboratory skills needed to prepare for entry-level jobs in university, government, pharmaceutical or industrial biotechnology laboratories.
BCTC's newest tailored program is in the high-demand field of orthotics and prosthetics. Globally, demand for employees within orthotics and prosthetics is expected to grow annually by 4.2%, with the field reaching $8.6 billion by 2028.
BCTC's orthotics and prosthetics technology program trains students to fabricate, fit, maintain and repair supportive devices that allow people with injuries to live more normal lives. BCTC's program is one of only six in the United States and the only one in Kentucky and surrounding states.
This unique program combines the high-wage/high-demand fields of health care science and advanced manufacturing and was funded by the American Association of Community Colleges.
The idea for the orthotics and prosthetics technology program began with a Workforce Solutions partnership with Kenney Orthopedics in 2018. Kenney was looking for technicians for their expanding business and BCTC helped them find those individuals through work-based training in Nicholasville. Now students can enter the program at BCTC and earn an associate in applied science degree as well. The program includes 40 hours of classroom/lab training and up to 480 hours of a paid internship at $16/hour.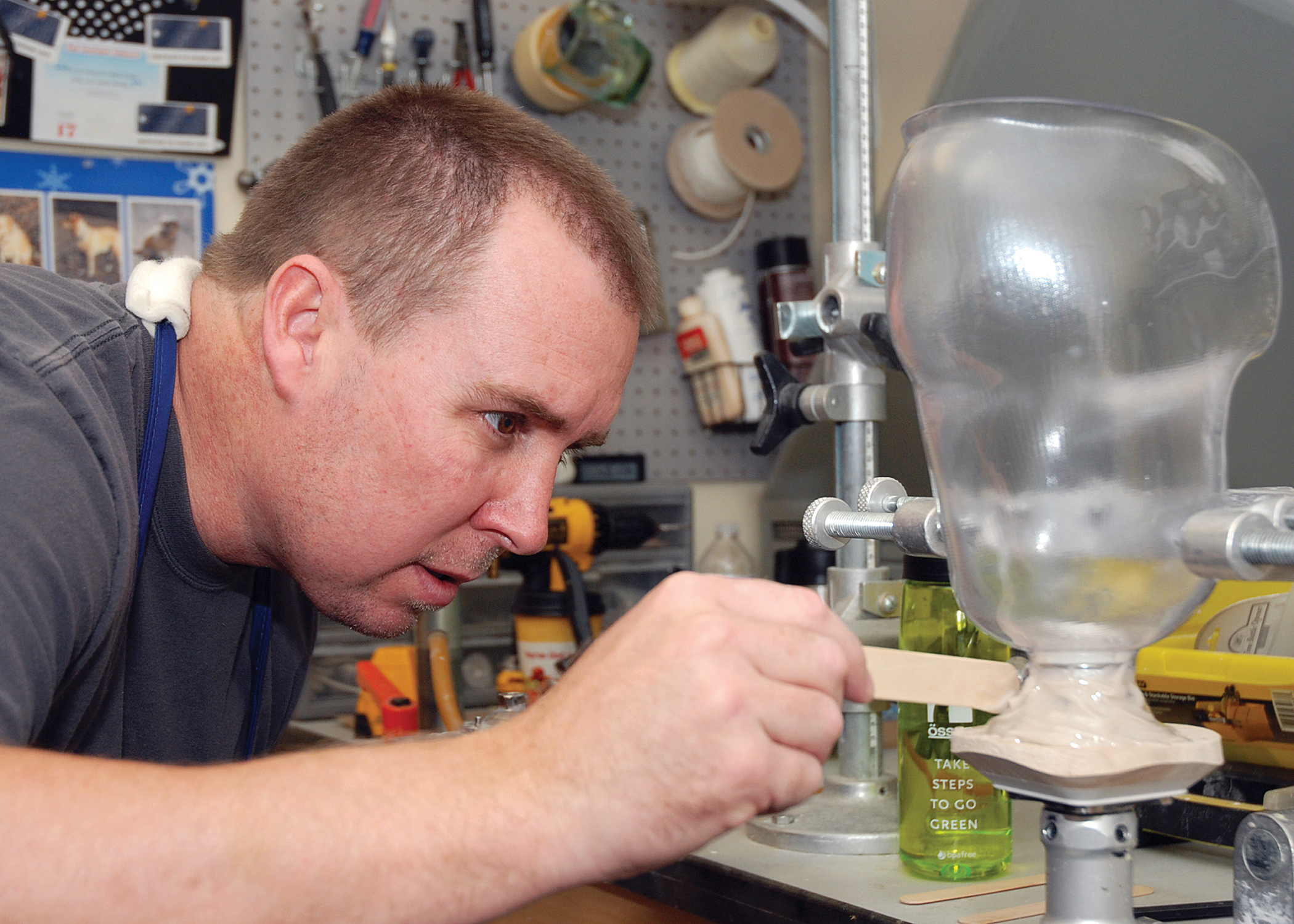 Growing the workforce from within
In Pulaski County, the Somerset-Pulaski Economic Development Authority (SPEDA) and the Pulaski County Detention Center (PCDC) have collaborated on a project designed to help inmates become part of the area workforce when they are released. They have leased a warehouse to serve as a technical training facility for inmates.
"While we all agree jail should be a deterrent, we also agree that we should train these folks for a better life when they get out," said SPEDA CEO/President Chris Girdler. "There is not another economic development authority or community in the Commonwealth of Kentucky doing this kind of work so collaboratively nor at this high of a level. It is truly a groundbreaking program."
PCDC launched its inmate re-entry program in November 2019, a partnership with SPEDA and Somerset Community College to offer soft skills and technical training to inmates so they are better prepared to enter the workforce upon their release. Inmates can earn a welding certificate through the program and be placed in a job with one of several local businesses that participate.
"Our holistic approach to economic development is at its core about collaboration, working together to create opportunities for people of all walks of life," said Somerset Mayor Alan Keck. "We cannot forget to provide those opportunities for inmates who will be re-entering our community. One of the keys to recovery is a focus on transition. Providing resources to assist in this transition is critical."
Debra Gibson Isaacs is a correspondent for The Lane Report. She can be reached at editorial@lanereport.
Click here for more Kentucky business news.