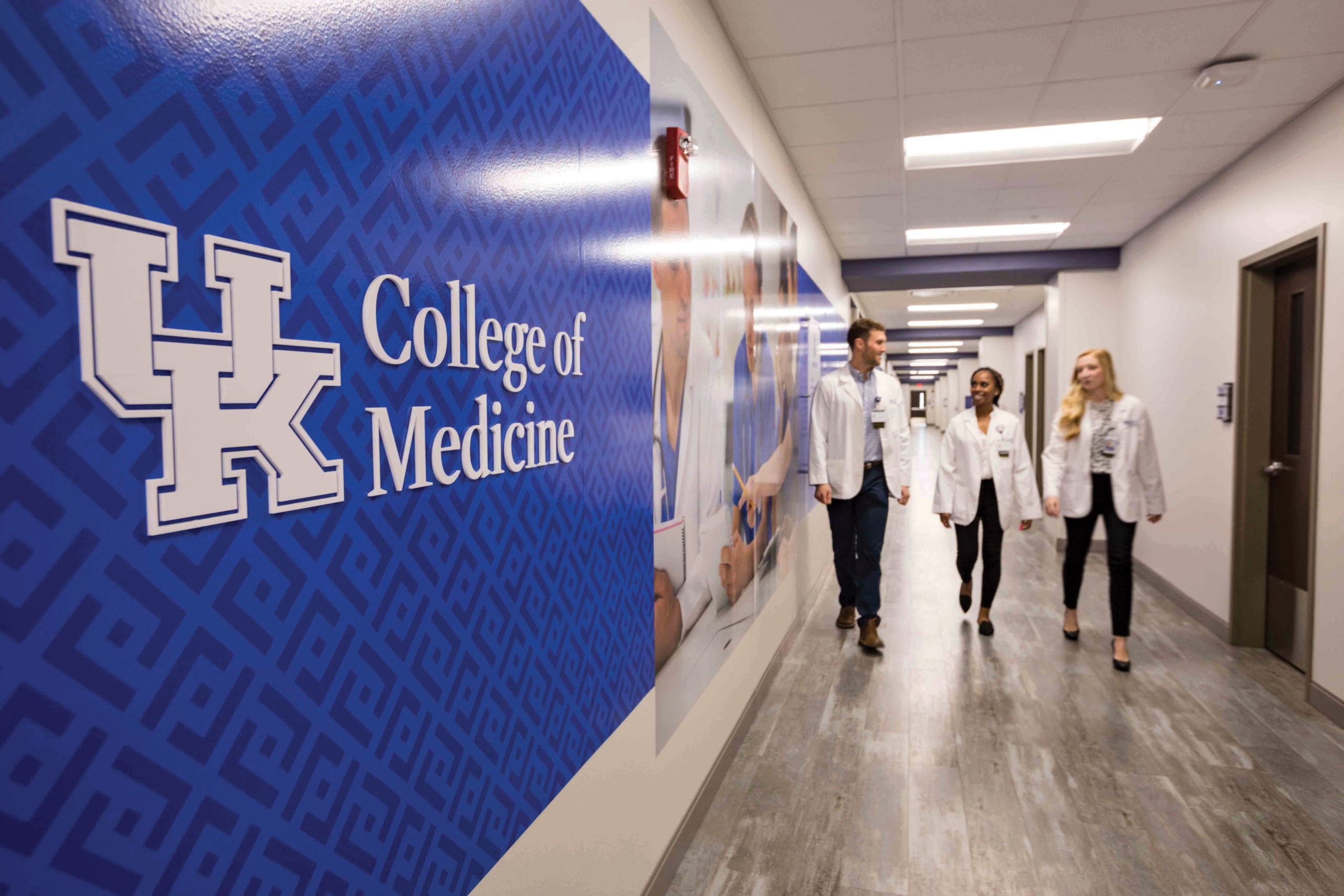 Nationwide, the physician shortage estimates seem to have gone from bad to worse. The country might be facing a shortage of up to 120,000 physicians by 2030 according to a recent report from the Association of American Medical Colleges.
That is a sharp increase from a 2017 report projecting a shortage of up to 104,900 doctors by 2030. The shortfall lies not only with primary care physicians, but within medical specialties as well.
The coronavirus epidemic has surely brought increasing demands on health care's front-line caregivers, but it's clear the trend toward a physician shortage was building before the outbreak emerged.
A good deal of the increased demand is due to the country's aging population, with those over age 65 increasing by 50% by 2030. In addition, about a third of all currently active doctors will be older than 65 in the next decade.
A UnitedHealth Group report shows that 13%—about 44 million—Americans live in a county with a primary care physician shortage, defined as less than one doctor per 2,000 people.
Supplying the pipeline
Kentucky ranks 40th among the United States in its primary care physician workforce per 100,000 people, with only 2,696 practicing primary care physicians statewide.
"There is certainly a maldistribution of primary care providers, with four of our counties (Ballard, Metcalfe, Owsley and Robertson) having no primary care physician and eight others (Bath, Carlisle, Edmonson, Hancock, Hickman, Nicholas, Spencer and Webster) having only one," said Dr. John Lee Roberts, vice dean for Graduate Medical Education and Continuing Medical Education at the University of Louisville School of Medicine. "And 75 of our 120 counties are classified as primary care health profession shortage areas."
Primary care physicians are usually defined as those practicing family medicine, general internal medicine, or a combination of these.
In response to Kentucky's doctor shortage, the UofL School of Medicine strives to maximize scholarship opportunities to make medical school more affordable for those candidates that will make good physicians but who may struggle with the debt burden.
"The average student loan indebtedness of a graduating medical student is now well over $200,000," said Roberts. "A partnership with the Greater Louisville Medical Society has been generating five or six scholarships per year for University of Louisville students."
UofL Health along with the University of Kentucky has been successful in securing increased Medicaid support for graduate medical education in the state, which has led to an increase in the number of resident and fellow positions in the past few years.
"Kentucky is a net exporter of doctors," Roberts said. "We need more entry level residency positions in Kentucky, and that starts with funding."
Maintaining that adequate number of entry level residency positions in Kentucky is key to alleviating doctor shortages. On the plus side, medical school class sizes have increased over the past 10 years, especially at UK and at Pikeville University, whose Kentucky College of Osteopathic Medicine is 25 years old this year.
Although the number of residency positions has also inched up, it continues to lag the total number of graduates. The state's three medical schools combined graduate about 500 students each year, but there are only about 400 entry level residency positions in the state.
"This is important because we have good data that shows 45% of the students who go to medical school in-state will ultimately practice in the state," Roberts said. "Similarly, 45% of the residents and fellows who do their residency and fellowship in the state will ultimately practice in the state.
"But if you have Kentucky medical students who stay in Kentucky for residency and fellowship training, the numbers increase significantly to 74% of them who will end up practicing in the state."
Economic development attracts docs
The UofL-Glasgow/Barren County Family Medicine Residency program concentrates on training physicians for practice in a rural-based community that spans several counties and supports nearly 200,000 people.
Dr. Brent Wright lives in Glasgow and has spent his career at a rural family medicine training program. He serves as associate dean for rural health and as an associate professor for the UofL Department of Family and Geriatric Medicine.
"The Glasgow program will be celebrating 25 years in 2023," Wright said. "In Glasgow we have 12 residents and graduate four per year. I'm also heavily involved with the Owensboro training program that will be graduating its first class in the spring of 2023. There are 18 residents in the program, and they will be graduating six residents a year. If you look at what the medical schools are doing to increase the likelihood of a physician staying in the state of Kentucky, the medical school's responsibility is training and refining."
But then the responsibility goes to the hospitals and communities to recruit them.
"Some communities do an extremely good job of referring physicians and are well aligned to their local government, but I think some places struggle," Wright said. "When you recruit a physician you recruit the spouse, who may also want to work in the community. And if they have children, they're looking for a good school system."
"The ultimate placement of a physician in a community is really a team sport," Wright said. "Communities need good infrastructure. This gets back to economic development, and if you have areas that start to become depressed, it's really hard to reverse that."
Geographic distribution of medical resources
As the flagship university for the state, UK's College of Medicine keeps a keen focus on the potential risks to the population in regard to both primary and secondary care providers.
"We've really stepped up our response to the doctor shortage issue over the last four or five years in a much bigger way than we were able to before," said Dr. Charles H. Griffith, acting dean of the UK College of Medicine.
"We've steadily grown in terms of class size since I first came here for my residency in 1988," Griffith said. "Our capacity is 136, and that's up from about 100. So total enrollment across four years is 544.
"The projection is a shortage of well over 100,000 physicians across the country in the next 10 years," Griffith said. "And Kentucky is one of the worst states for (lack of physicians in) underserved areas, especially through the distribution. In some areas like Lexington and Louisville we probably do have sufficient doctors, but in our rural areas—which is a lot of the state—there is a dire need. We need primary care doctors everywhere, but to be honest, there is a need for some of the general specialists out in rural areas."
Griffith said there is a strong need for more psychiatrists in Kentucky.
"It's especially evident with the mental health crisis that's been exacerbated by the pandemic," he said. "There are just not enough psychiatrists to meet the mental health needs of children and adults, too."
He noted that in an effort to address the growing problem, some of the needs are being taken up by other health care providers such as advanced nurse practitioners and physician assistants, "who can do quite a bit."
Home-grown rural physicians
The UK College of Medicine Rural Physician Leadership Program is an educational program housed in Morehead. It was initiated in 2008 and designed to train future physicians and health care leaders to provide high-quality, compassionate care in rural settings.
"The program is based on the idea that it's sometimes difficult to transplant someone into an underserved or rural area who is not familiar with the community," said Dr. Rebecca M. Todd, who heads the Rural Physician Leadership Program in Morehead. "So instead, we go with the opposite approach of recruiting young men and women right out of these communities to go to medical school. Therefore, they are in tune with that patient population, they love the community, and they want to live and work there.
"It's been a phenomenally successful program," Todd said. "We're currently admitting 12 to 15 students every year now. We've had 88 graduates, not including the 10 that graduated this year."
The success of the Morehead program gave the University of Kentucky the confidence to open two larger regional campuses in Bowling Green and Northern Kentucky.
"Unfortunately, as a nation we're not very healthy, and our population is aging," Todd said. "Older people often have complicated health care issues that require more health care services and it takes more physicians to accomplish all of this."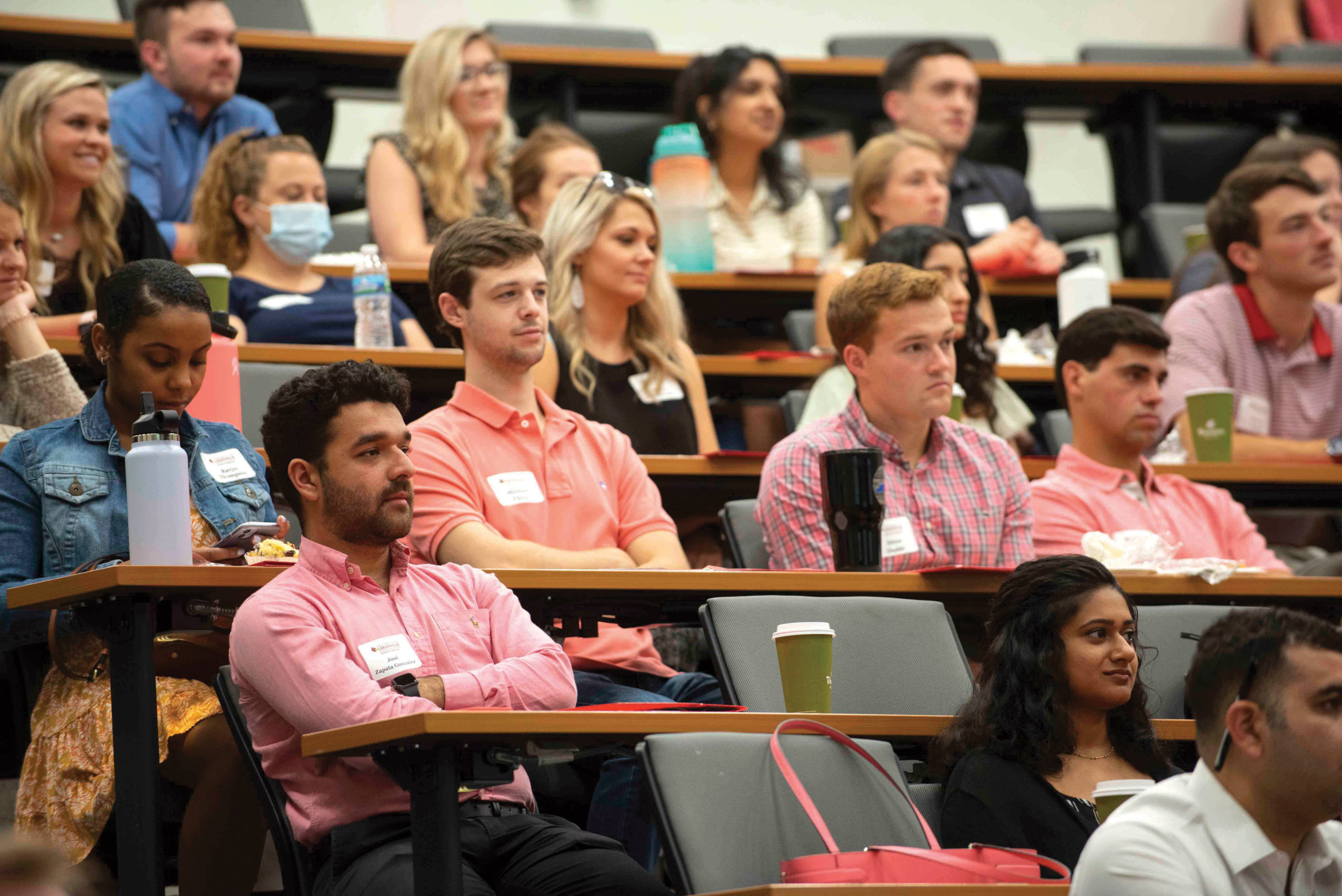 Osteopathic medicine school now in 21st year
The University of Pikeville Kentucky School of Osteopathic Medicine has been preparing students for rigorous graduate medical education residencies since 1997. Initial support for developing an osteopathic medical school in the Eastern Kentucky region arose from the fact that osteopathic physicians tend to stay in rural areas and practice primary care.
"Pike County used to be a medically underserved area and is no longer such because of the number of physicians who have come back to the area or have been attracted to the area partly due to the medical school being here," said Dr. Joe Kingery, dean of UPike's College of Osteopathic Medicine.
Kingery points to supporting data showing 83% of UPike osteopathic graduates practicing in primary care and staying in Kentucky, which exceeds the percentages for UK and UofL medical school graduates.
"We have 57% of our graduates who are practicing in a rural area in Kentucky," Kingery said. "It speaks to our story that we're placing primary care physicians into underserved areas and the Appalachian region." Kingery said. "That being said, our graduates can go into any specialty they want. We have orthopedic surgeons, neurologists, neurosurgeons, you name it. In a given year, we usually graduate about 125 to 130, with 65% to 70% of our graduates going into a primary care residency program. And for us, primary care is defined by only three specialties: family medicine, internal medicine and pediatrics.
Kentucky's first School of Chiropractic
In January, Campbellsville University welcomed the first class of students to its School of Chiropractic, a new state-of-the-art, 45,000-s.f. facility in Harrodsburg. The doctoral program is the first in Kentucky and the only one within a 300-mile radius.
Although chiropractors treat about 35 million Americans each year, there are relatively few options for students pursuing a doctor of chiropractic degree. Campbellsville University is one of only 20 nationally accredited, chiropractic doctoral graduate programs in the country, and only the fourth program affiliated with an accredited, liberal arts university.
"We're tackling a need head on by building our program here in the state," said Dr. Trevor Foshang, dean of chiropractic education at Campbellsville University. "We're responding to the doctor shortage by graduating doctors of chiropractic trained much like any physician as a port-of-entry care provider. We will build our capacity over the next several years to somewhere around 500 students attending at any one time, with about 120 to 150 entering the workforce every year once we're fully up and running."
The CU School of Chiropractic curriculum design is among the most forward-looking in the country, according to Foshang.
"Our integrated curriculum is far more modern in that it provides clinical context from the very moment a student enters here," Foshang said. "We built a kind of mini-MBA within our curriculum that really supports our students' understanding and learning of the business of health care and becoming a business leader. We sometimes wish it wasn't such a big business, but it is certainly a business."
Jeff McDanald is a correspondent for The Lane Report. He can be reached at editorial@lanereport.
Click here for more Kentucky business news.