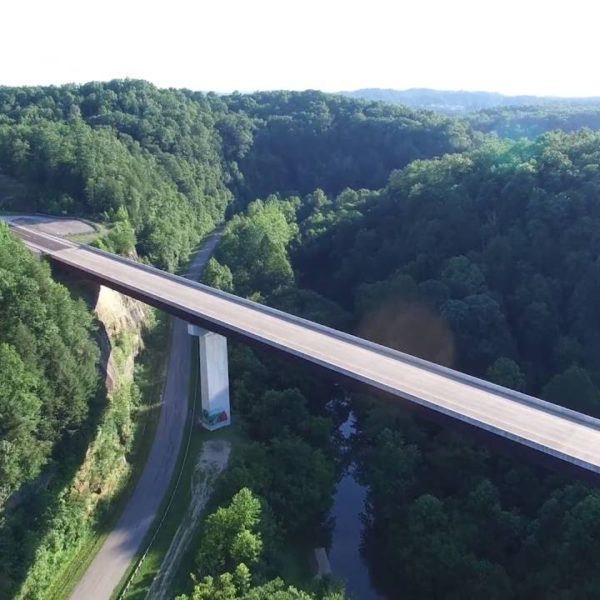 FRANKFORT, Ky. – The Sandy Hook Water District (SHWD) will receive a $1.5 million grant from the Appalachian Regional Commission's (ARC) Central Appalachia Distressed County Infrastructure initiative. This funding will allow for new water infrastructure that will improve service for 1,265 households and 85 businesses, Gov. Andy Beshear announced.
The project has three major components:
The replacing of 20,000 linear feet of waterline along Kentucky Highways 556 and 755;
Construction of a 35 million-gallon daily water treatment plant; and
Repair of a 105,000-gallon water storage tank.
After 60 years of use, the Sandy Hook Water Treatment Plant needs repair or replacement. The current site is difficult to access for chemical deliveries and does not support renovation or expansion plans. The new site will be 1,600 feet north of the current location and will be easily accessible. The Wrigley water storage tank, which serves the entire southern portion of Sandy Hook's water system and parts of Northern Morgan County, was inspected in 2014 and renovations were recommended. This project will allow for those renovations to be made.
The grant funding is administered by the Department for Local Government (DLG).
"Access to clean water is not something any Kentuckian should have to worry about when they turn a faucet on in their homes or businesses," Beshear said.
"Projects like this allow Kentuckians to have clean water, which is a basic human right. This is a great investment into our people," DLG Commissioner Dennis Keene said.
In addition to the $1.5 million in ARC funds, other federal sources will provide $2 million, and local sources will provide $1.18 million, for a total of $4.68 million in project funding.
Click here for more Kentucky business news.