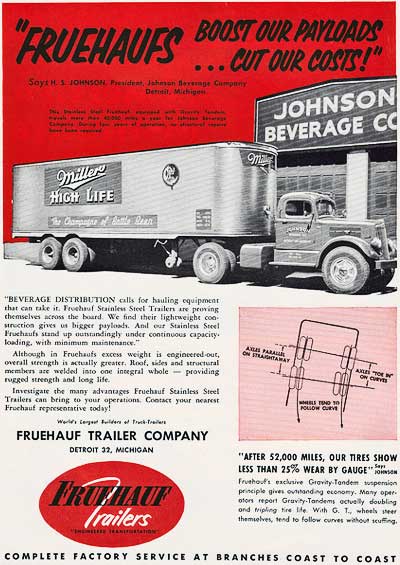 Fruehauf North America celebrated its grand opening of the company's new $15 million, 290-job operation in Bowling Green, signifying the semi-trailer manufacturer's return to production in the United States.
The new facility, announced in June 2021 and opened earlier this year, includes the assembly of dry van trailers in Bowling Green's Kentucky Transpark. Fruehauf closed its previous U.S. operations in 1997, exclusively manufacturing Fruehauf trailers in Mexico in the years since. So far, the company has filled 75 positions, with plans to add an additional 215 employees by the end of 2022.
"On target with our short-term goal to become a top-5 player in the region, this facility adds 5,000 units of capacity for a total of 13,000 units for Fruehauf North America," said Eugenio Clariond, chairman of Fruehauf North America. "We will continue investing and developing our brand in the region and are delighted to have partnered with the Bowling Green community for this endeavor."
Fruehauf has manufactured transportation products since it was established in Detroit, Michigan, in 1890. The company's founder, August Fruehauf, was inducted into the Automotive Hall of Fame in 2017 as the inventor of the semi-trailer. In addition to semi-trailers, the company produces dollies, platforms, container chassis, tanks and hoppers.
To encourage investment and job growth in the community, the Kentucky Economic Development Finance Authority (KEDFA) in May 2021 preliminarily approved an incentive agreement with the company under the Kentucky Business Investment program. The performance-based agreement can provide tax incentives based on the company's investment and annual job creation and wage targets.
By meeting its annual targets over the agreement term, the company can be eligible to keep a portion of the new tax revenue it generates. The company may claim eligible incentives against its income tax liability and/or wage assessments.
In addition, Fruehauf can receive resources from Kentucky's workforce service providers. These include no-cost recruitment and job placement services, reduced-cost customized training and job training incentives.
Click here for more Kentucky business news.