FRANKFORT, Ky. – The Kentucky State University Board of Regents announced today four finalists for the position of interim president of Kentucky State University. Finalists were selected from a list of candidates identified by The Registry Advisory Services, the nation's premier placement firm for interim higher education administrators.
The candidates are Dr. James A. Anderson, Dr. Everette J. Freeman, Attorney Patricia Lofton Hardaway, and Dr. Ronald A. Johnson.
The KSU Board of Regents approved to engage the services of The Registry at a special-called Board meeting May 9.
Dr. Gerald Patton, chair of the KSU Board of Regents, said that they expect to name an interim president at a special-called Board meeting later this month.
MEET THE CANDIDATES: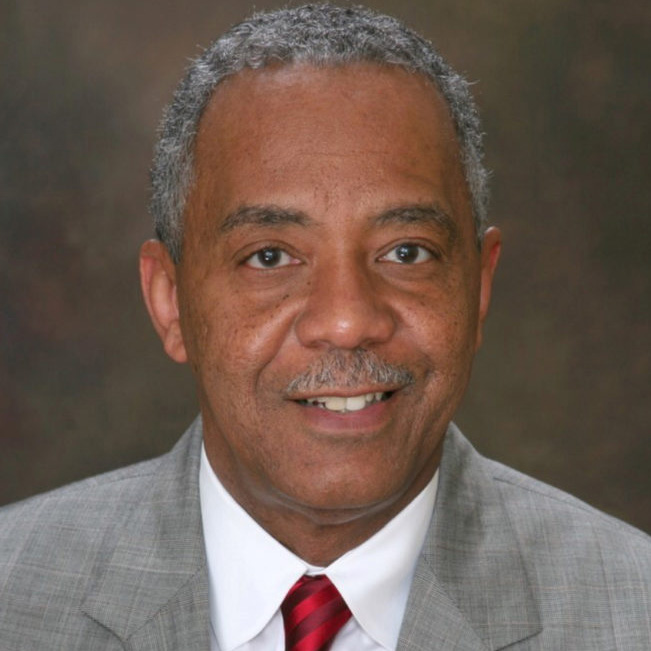 DR. JAMES A. ANDERSON received a B.A. degree at Villanova University (PA) and a Ph.D. at Cornell University (NY). At Villanova, he also served on the Board of Trustees for 10 years (2000-2010). At Cornell, he was one of the earliest African American graduate students to receive a doctoral degree in psychology. 
Anderson served as chancellor and professor of psychology at Fayetteville State University from 2008 until his retirement in 2019. Currently, he sits on the Board of Trustees of Bennett College, one of only two HBCU's for women. Anderson previously served as a vice president and associate provost at the State University of New York (SUNY) at Albany; a vice president and associate provost at Texas A&M University; a dean and associate provost at North Carolina State University; professor of psychology and director of the Benjamin E. Mays Academy of Scholars at Indiana University of Pennsylvania; and, department chair and associate professor of Psychology at Xavier University in New Orleans. 
Anderson's research has focused on the creation of teaching/learning models that promote success in the classroom among students who are diverse at varied educational levels. He has consulted with over 200 colleges and universities on issues related to strategic planning, assessment, student success, retention, and teaching effectiveness, and has been a keynote speaker at many major conferences. Anderson has conducted accreditation site visits for SACSCOC at several universities including five HBCU's. 
Anderson serves as the co-director of the Advisory Board that is working to establish the NC Civil War and Reconstruction History Center that will be in Fayetteville, NC. He is also a member of the Board of the NC Justice Center. His publication record is extensive and includes articles, book chapters, and two books. Anderson has also received numerous national awards.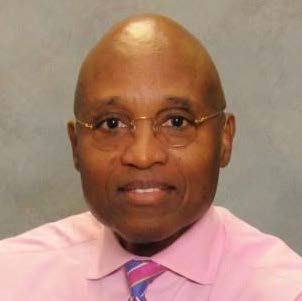 DR. EVERETTE J. FREEMAN received a B.A. in sociology/economics from Antioch College; a M.A. in labor and industrial relations from the University of Illinois; and, an Ed.D. in education foundations from Rutgers University. Additionally, he holds a certificate from the Institute for Educational Leadership at Harvard University and a certificate in economics from Fircroft College in Birmingham, England. 
Freeman has extensive experience in human resources, having served for many years in various corporate capacities as a performance, educational and organizational effectiveness consultant. He held the Community College of Denver ("CCD") presidency from November 1, 2013, through December 31, 2020, when he retired. 
Freeman was president of Albany State University, having held that office from 2005 to 2013. Prior to Albany State University, he served four years as senior vice president and provost at the University of Indianapolis. He previously was the executive assistant to the president at Tennessee State University, where he served as interim vice president for University Relations and Development. Freeman also served as dean of Continuing Education at Jackson State University in Jackson, Mississippi. 
Freeman has been a member of the University of Phoenix Board of Trustees since July 1, 2007. He served as vice chair from February 25, 2015, until February 28, 2018, when he was elected chair. He served as chair until March 2, 2021, when he was re-elected as vice chair. 
For the past five years, Freeman has volunteered as a Mile High United Way board member and co-chairs the diversity, equity and inclusion committee.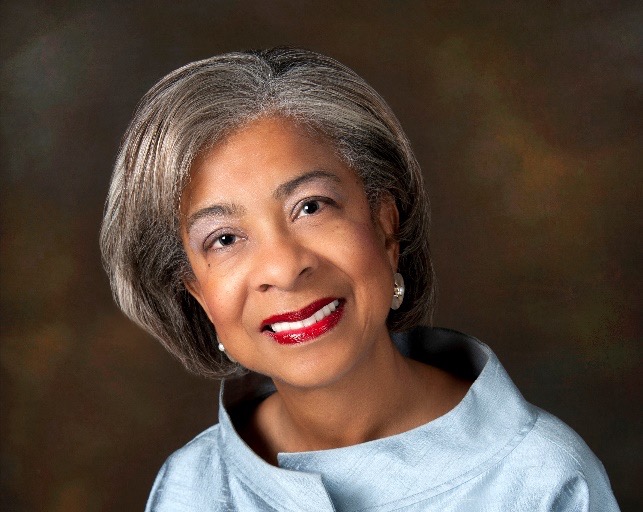 PATRICIA LOFTON HARDAWAY earned a B.A. in sociology at Wilberforce University; she holds a master's degree in public works from the University of Pittsburgh, Graduate School of Public And International Affairs and a J.D. degree from the Benjamin N. Cardozo School of Law. 
Hardaway, a respected attorney and experienced university administrator, consults with higher education institutions, health centers and businesses on governance, strategic planning, and organizational change and policy matters. She led Wilberforce University as its 19th president, only the second woman to do so in the university's 158 year history. She returned to the university in Fall 2007 as university provost and, immediately thereafter, was named vice president of Academic Affairs. 
The Board of Trustees elected Hardaway to interim president in July 2008 and to the presidency in March 2009. Prior to joining the university administration, she served as a University Trustee, becoming the first woman elected to chair the Wilberforce University Board. 
Hardaway's academic career assuring college access and success for students spanned twenty five years at well-respected research universities and liberal arts colleges including the University Of Pittsburgh, Graduate School of Public And International Affairs; Rutgers University, the New Brunswick Provost's Office; Fairleigh Dickinson University; and, Chatham College. 
In addition to her outstanding academic career, Hardaway built a vibrant private legal practice representing corporate clients in traditional labor matters and complex employment discrimination litigation before the federal and state courts of New York, Connecticut and New Jersey. She also guided and conducted regulatory related internal investigations for a major pharmaceutical corporation, providing legal and business operation advice to senior leaders in multiple manufacturing, research, sales and corporate business divisions in the U.S., Puerto Rico and Mexico. 
Hardaway's consulting engagements included Mills College, Hebrew Union College, Trinity College (Hartford), Palmer College of Chiropractic, and health clinics in New York City.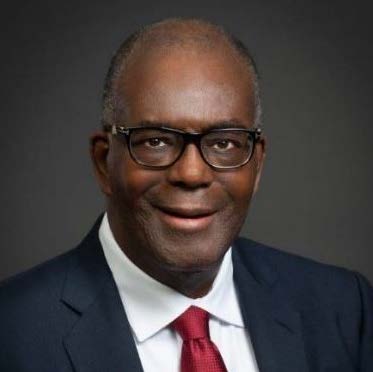 DR. RONALD A. JOHNSON earned a B.A. in economics and an MBA in finance from Adelphi University; he holds a M.A. and Ph.D. in economics from Stanford University. He is a higher education advisor and executive who has led change successfully at both public and private universities. He has expertise in developing pathways that amplify academic, research, and fundraising success, strengthening operating effectiveness and impact, and cultivating catalytic partnerships. 
Johnson is the former president of Clark Atlanta University (CAU), where he led the development and implementation of transformational academic, financial, competitive positioning, organizational, and operating strategies that resulted in significant improvements in enrollment, first-time undergraduate student retention, six-year graduation rates, and key financial performance indicators. He is an innovator in curriculum development and led curricular and pedagogical reform at CAU including the introduction of micro credentials, technology enhanced learning, and market driven academic programs and program innovation. He led the successful development of a new strategic plan for CAU and the reaffirmation of its Southern Association of Colleges and Schools Commission on Colleges accreditation. 
Johnson is a presidential counsel in the Registry Advisory Service Board Governance and Leadership Practice. He is a co-founder, advisory member, and chair of the Development Committee of the HBCU Executive Leadership Institute at CAU. He is a former member of the President's Advisory Board of the White House Initiative on Historically Black Colleges and Universities and former chairman of the Consumer Advisory Board of the Consumer Financial Protection Bureau of the United States. 
Johnson is steeped in the world of investment management, finance, and economic and financial market policy analysis. He is the former president and chief investment officer at Smith Graham & Company where he managed $3 billion in fixed income portfolios for institutional investors. Prior to Smith Graham, Johnson was the director of global fixed income research and senior portfolio manager for Franklin Templeton, where he managed more than $3 billion in global fixed income assets and served as a member of the Global Strategy team. He has held economist positions at the Federal Reserve Bank of New York, the International Monetary Fund, and the Board of Governors of the Federal Reserve System.
Kentucky State University is a public, comprehensive, historically Black land-grant university committed to advancing the Commonwealth of Kentucky, enhancing society, and impacting individuals by providing quality teaching with a foundation in liberal studies, scholarly research, and public service to enable productive lives within the diverse global economy.
Click here for more Kentucky business news.