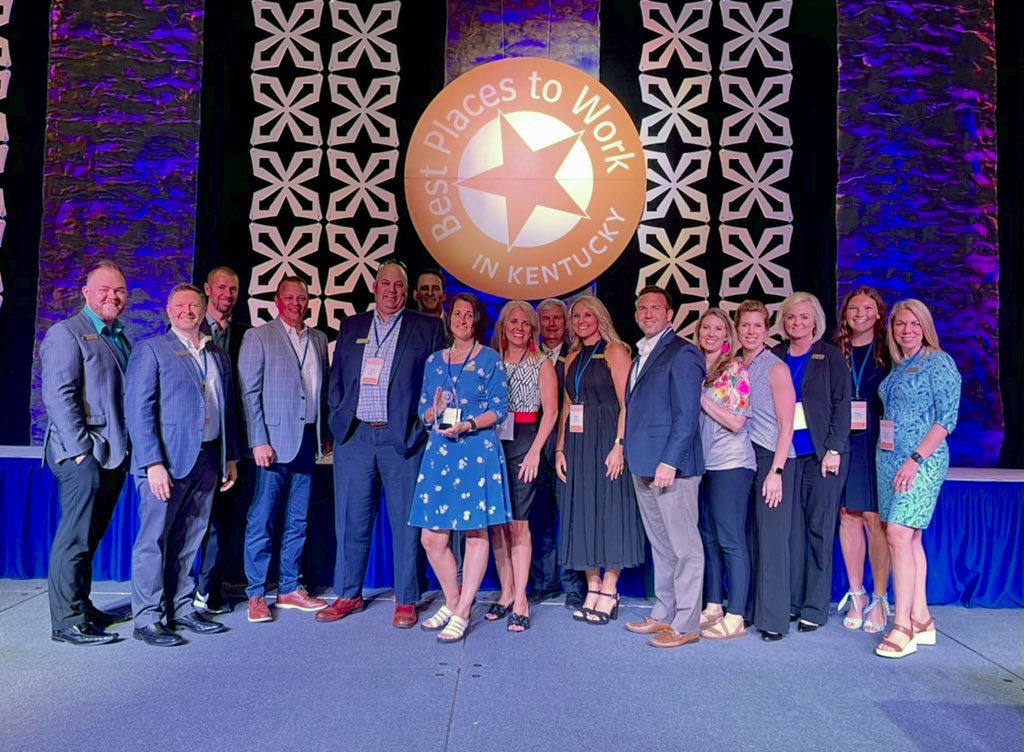 LOUISVILLE, Ky. — Newly released results from the Kentucky Chamber of Commerce, the Kentucky Society for Human Resource Management (KYSHRM) and ClearPath Mutual Insurance Company recognized the Revolution as a top employer across the state.
Independence Bank, for 14 years, has been recognized in the 'Best Places to Work in Kentucky' program. The Bank placed fourth, the highest-ranking financial institution, in the medium division which includes organizations of similar size from 150-499 employees. The ceremonial dinner was held in Lexington in June.
The competition is a multi-year initiative designed to motivate companies in the Commonwealth to focus, measure, and move their workplace environments toward excellence. Numerous studies show a strong correlation between profitability and creating a good place to work. In addition to the Bank being a 2021 Best Place to Work in Kentucky, other accolades last year include being named a Best Bank to Work For in the nation, plus Favorite Bank in Frankfort, Louisville, Owensboro, and Henderson.
In the last 12 months, Independence Bank has increased vacation time, modified the 401k plan for better employee participation and options (immediate eligibility, Roth), introduced pet insurance, provided employees the ability to buy up additional long-term disability, increased guaranteed issues for life insurance, lowered rates for voluntary life insurance, offered benefits to part-time employees and introduced an employee discount program.
As the banking landscape is constantly changing, Independence Bank continues to look for the next opportunity. Studies show the number of physical bank branches in the U.S. has dropped 20% over the last decade. Instead of closing offices— the Bank is opening more! This year, ribbons have been cut at both a second Louisville location and in Shelbyville. Lexington's team is growing at a temporary downtown space and is expected to open later this summer. Expansion and growth would not be possible without the pivotal people putting plans in place.
Since the early days, the Bank volunteered its people and their time. Employees are now offered two days of paid time annually to volunteer for issues that are important to them. Employees are encouraged to identify and get involved in passion projects. By bringing others along, often being backed by the Bank, the impact of those initiatives can be increased while creating a sense of belonging and inclusion. In the last year, $1.2 million was reinvested through scholarships, school sponsorships, build-a-bed projects, park restoration, customer events, and by feeding and meeting the basic needs of those less fortunate.
Click here for more Kentucky business news.