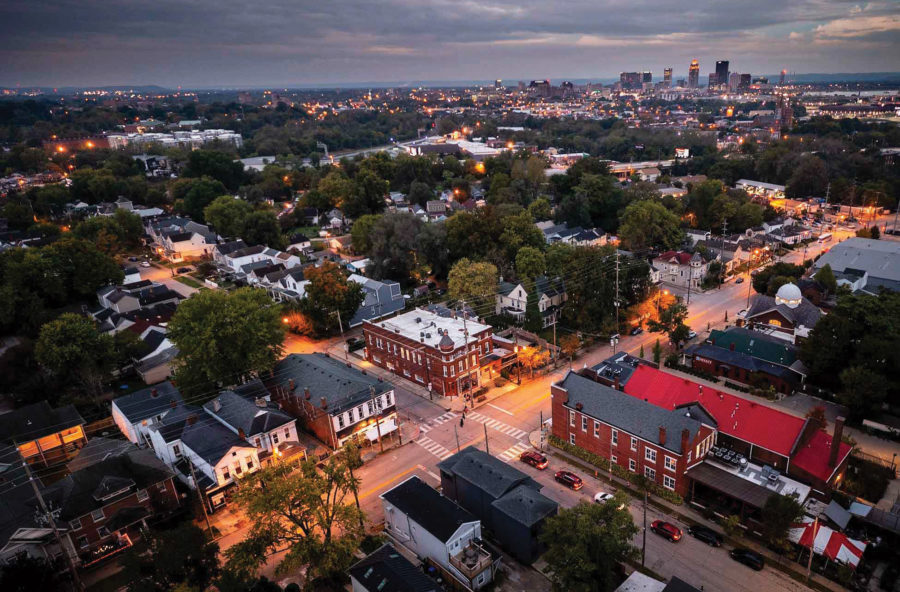 From downtown to the suburbs, Greater Louisville's real estate market is charging ahead full steam. Commercial, residential and mixed-use developments are keeping construction firms and real estate professionals busy with new projects.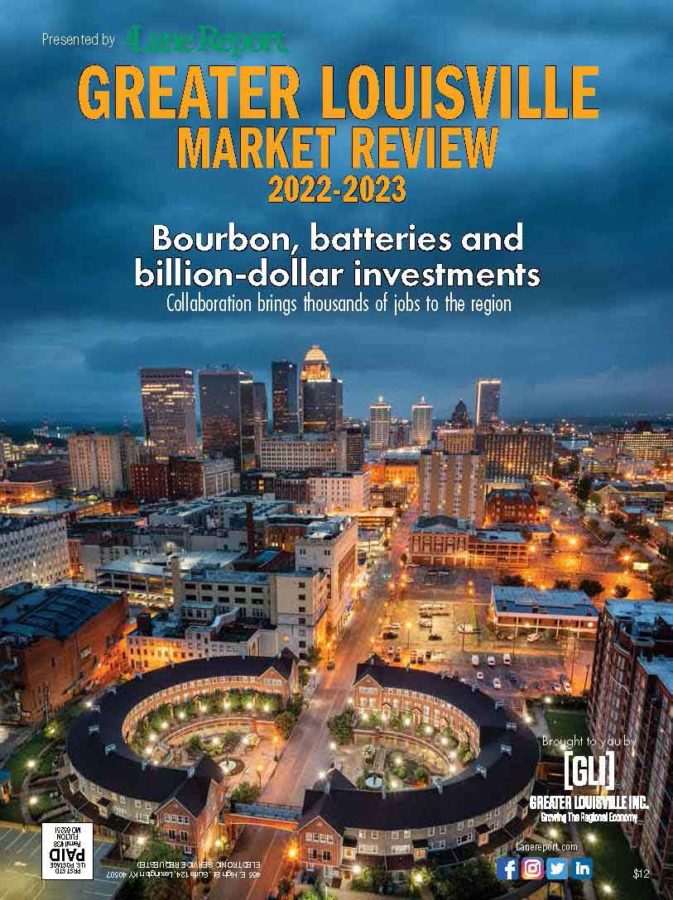 Even so, the real estate industry faces significant challenges, since along with strong demand comes a continued limited supply of available homes, says Greater Louisville Association of Realtors CEO Lynda Fernandez.
"Following a record sales year, we are now seeing sales decline, mostly because of limited supply and rising interest rates," Fernandez said.
However, she points out, moderate prices in this market largely shield local buyers from the impact of those mortgage rates as they tick up, and it's still less expensive to own than to rent.
Total existing-home sales decreased 6.30% from 1,555 in March 2021 to 1,457 in March 2022, the most recent figures available. Home prices remain high amidst record low inventory, with a median home sale price in March 2022 of $240,000, up 11.7% from March 2021's median sale price of $214,900. The average home sale price was $281,095 in March 2022 compared to $252,378 the year prior.
Agents did notice a slight cooling in the market as interest-rate hikes emanated from Washington in April and May.
While a balanced real estate market ideally has between three to six months of supply, the Greater Louisville Market has had fewer than one month, at 0.79, GLAR figures show.
Construction cost increases and material shortages exacerbate the lack of available housing, she said. Other factors are intense homebuyer demand, 15 years of underbuilding since the Great Recession, land use and zoning regulations, construction industry labor shortages and scarcity of available lots.
"Housing starts have not kept up with population growth and demand," Fernandez said. "Job openings and job creation are at an all-time high, which will support continued home-buying activity."
She said demand is particularly competitive in areas offering affordability, good schools and high quality of life, with the greatest number of sales overall in mid-price ranges, between $150,000 and $400,000.
Looking ahead, she expects a continued lack of home listings and rising prices.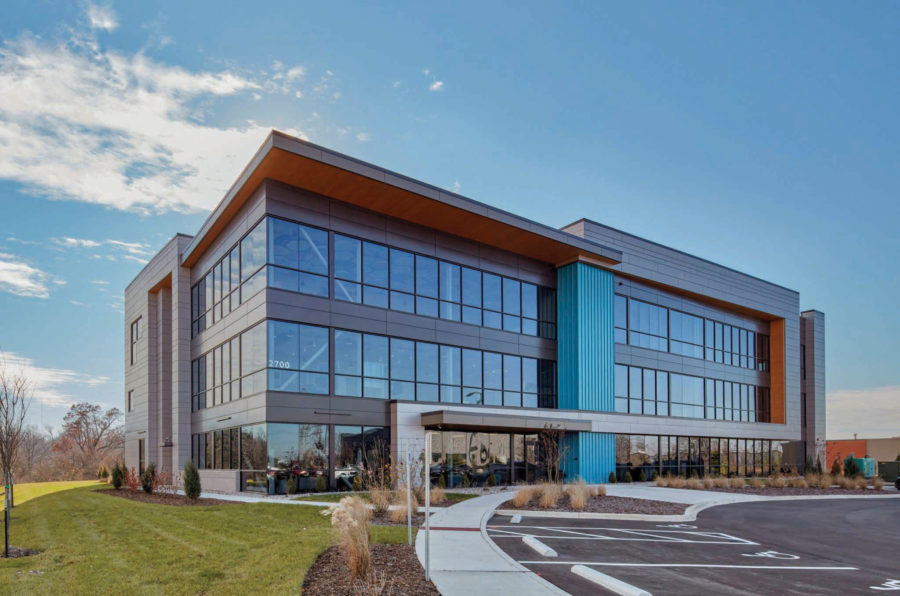 Juva Barber is executive vice president for the Building Association Industry of Greater Louisville and says members still see strength in the local market.
"There is a great demand for single-family as well as multifamily housing, in all price points for all generations," she said. "Many developers and builders are still selling homes at a record pace, and many have contracts scheduled for multiple years."
There aren't enough new single-family homes to meet demand, Barber said, as the area is underbuilt and single-family permit numbers have remained low—about 3,500 per year compared to nearly 6,000 in the late 1990s.
Other pressures on the local housing market, she said, involve supply chain issues.
"Since the beginning of the pandemic, members have reported a variety of materials being difficult to get—either the items are unavailable or they will not be available for weeks or months," she said. "This makes it difficult to schedule subcontractors and estimate when the home or project will be completed."
Drastic price fluctuations for materials including lumber also complicate matters, she said, with steady increases the past year. Additionally, many skilled tradespeople exited the industry after the 2008 recession, and fewer than needed replacements have been entering these fields. Manual laborers are also highly sought.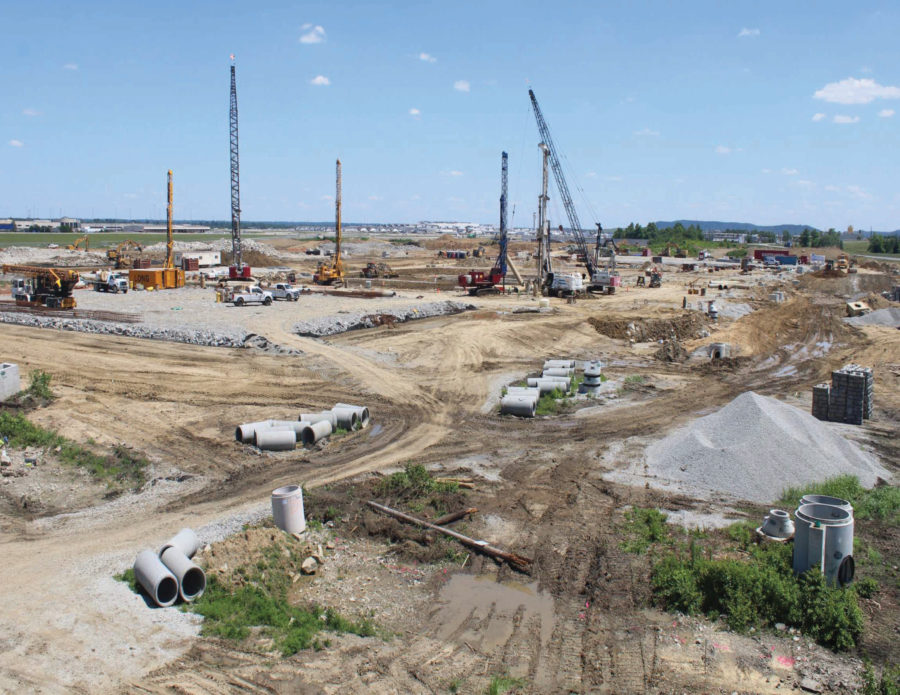 Barber said members will continue working tirelessly to meet demand and provide a variety of housing throughout the marketplace.
Louisville Paving and Construction is working on some of the biggest commercial construction projects in Louisville, including the $480 million Veterans Affairs Medical Center on Brownsboro Road and an expansion project at UPS Worldport.
"We are the heavy construction contractors helping to expand UPS Worldport, which is part of a $750 million investment at the Muhammad Ali International Airport," said Jennifer VanVactor, director of marketing and business development at Louisville Paving, which has 450 employees.
Real estate and construction continues to enjoy favorable conditions and a good market, and Louisville Paving expects that trend to continue. 
"Our backlog is strong and we are pleased to be partnering with companies that know investing in our roads, affordable housing and retail shops will keep Louisville moving forward as a vibrant and active community in order to attract future businesses and good-paying jobs," VanVactor said.
Hollenbach-Oakley, a Louisville-based construction and real estate development firm, has been working on several major projects, said Dustin Coffman, vice president. This includes Blankenbaker Station Business Park near the I-64 and Blankenbaker Parkway intersection, with management and design for the construction of two new facilities—a new office/distribution building and manufacturing facility for Quadrant Magnetics, and a second facility for life science company Eurofins to grow its manufacturing, research and development, and administrative operations.
And at a site five miles from Louisville's downtown central business district, eight miles from Muhammad Ali International Airport and 10 miles from UPS Worldport, construction has begun on a 100-acre logistics park that is visible from I-264, Coffman said.
Across the Lewis and Clark Bridge into southern Indiana at Gateway Office Campus in River Ridge Commerce Center, Hollenbach-Oakley recently completed and sold the first of three Class A office buildings, Coffman said, each about 45,000 s.f. with a signature curved glass architectural element. The 600-plus-acre site has landscaping, walking paths, an amphitheater and a 5-acre lake. Kelley Construction of Louisville also worked on the project.
HO is affiliated also with Oldham Reserve in LaGrange, a Class A, 1,000-acre business park designed as a live/work/play campus. Coffman said Oldham Reserve is also home to insurance claims administrator The Rawlings Group, with Trilogy Health Services expected to open late this year.
Simpsonville Commons, a 100-acre Class A Business Park in Simpsonville with more than 1 million s.f. of retail, office/distribution and R&D space off I-64, will house the new corporate headquarters of KCC Companies and Shady Rays, he said.
Near the Jeffersontown area, developer RJ Thieneman is building Hurstbourne Commons, a $100 million, 70-acre mixed-use community near Jeffersontown that will include 438 multifamily homes on 27 acres, 104 single-family homes on 26 acres and 180 senior living homes on two 6-acre parcels. The company recently launched a website to share maps and other information about the property.
Capstone Realty's website spotlights commercial property available for lease, including Commerce Crossings business park and more than 2 million s.f. of space at River Ridge Commerce Center.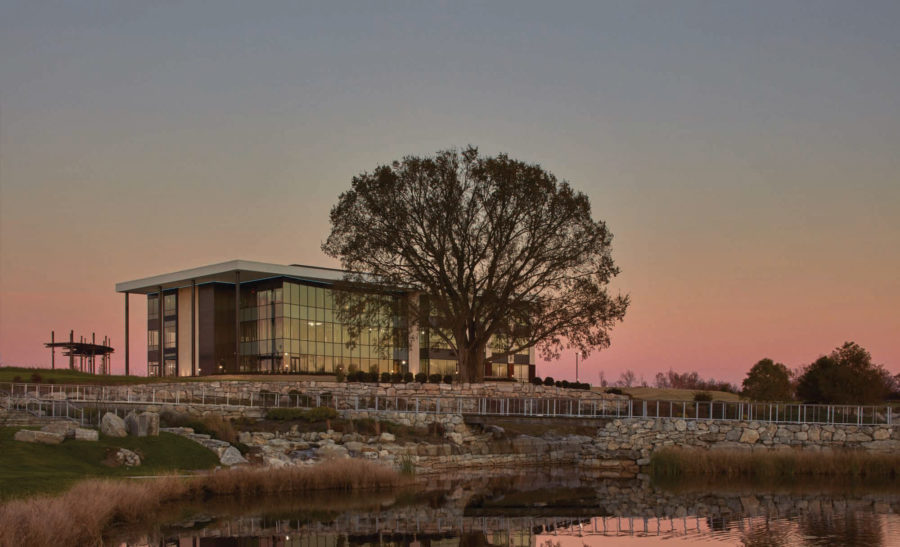 Last fall, Kelley Construction completed a 37,000-s.f., three-story Louisville headquarters for QSR Automation's tech campus, and recently completed a second phase of the Humana Exchange project with a four-floor renovation providing new conference areas, a coffee bar and interactive workspaces. A three-story headquarters for L&N Federal Credit Union was completed late last summer.
According to Louisville Business First, Radix LLC purchased a 300,000-s.f. building on West Broadway for $2.5 million last year and released development plans to transform it into a $20 million mixed-use development in phases by 2024. It will offer warehouse, office, retail and possibly residential space.
Louisville Downtown Partnership Executive Director Rebecca Fleischaker said a redevelopment project is ongoing with a multimillion-dollar project at 500 West Jefferson St. downtown, formerly known as PNC Plaza.
LDP is an economic development organization seeking to promote and provide clean and safe services and resources for downtown Louisville businesses, employers, residents, visitors and other stakeholders.
She said Churchill Downs is expanding Derby City Gaming to a former U.S. Bank building on 4th and Market streets near the expanded Kentucky International Convention Center; this will add a hotel to its first location.
Fleischaker added that a proposed 170-room luxury Dream Louisville hotel cleared another important hurdle toward construction; the city's architectural review committee ruled on how much of a historic Main Street building's façade would be saved and incorporated. According to published reports, the project also includes plans for event space, a rooftop pool and restaurants.
Another owner/developer is finalizing details of a downtown hotel at 2nd and Market streets, she said, and a mixed-use multifloor commercial and residential project is planned for NULU Crossings.
Click here for more Market Review of Greater Louisville.
---
ADVERTISING PARTNER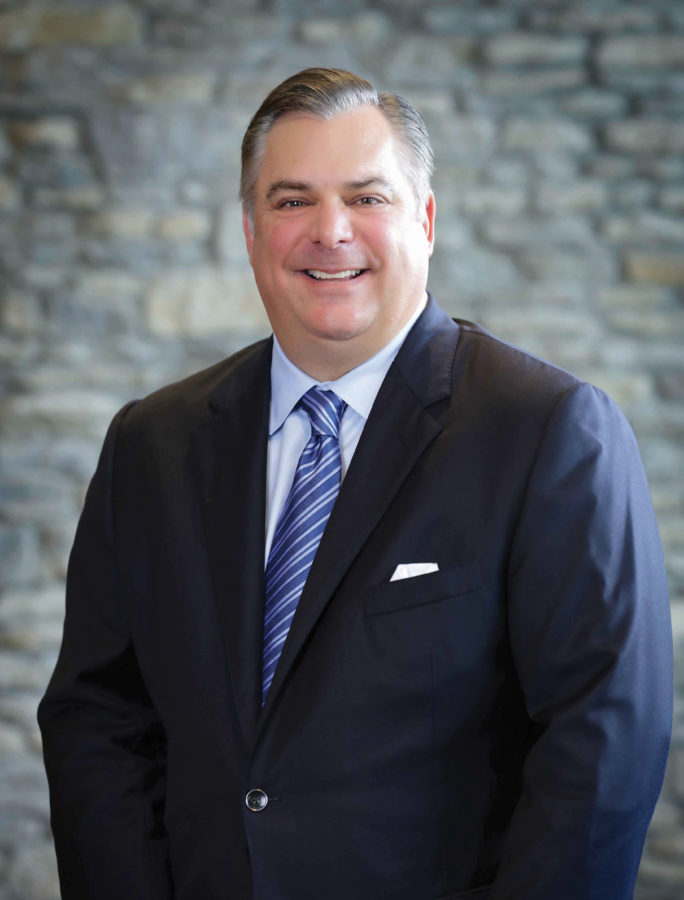 Louisville Paving and Construction
15415 Shelbyville Rd.
Louisville, KY 40245
loupaving.com
Family-owned Louisville Paving and Construction is the largest civil contractor in Kentuckiana. Proudly serving clients since 1949, the company specializes in high-quality asphalt production and laydown, site development work, road construction, underground utilities, water treatment plants, bridges and trucking services.
Under Joe Dougherty's fourth-generation tenure, LPC has become a family of brands that includes Pace Contractors, Material Transfer and Bluegrass Testing Laboratory.