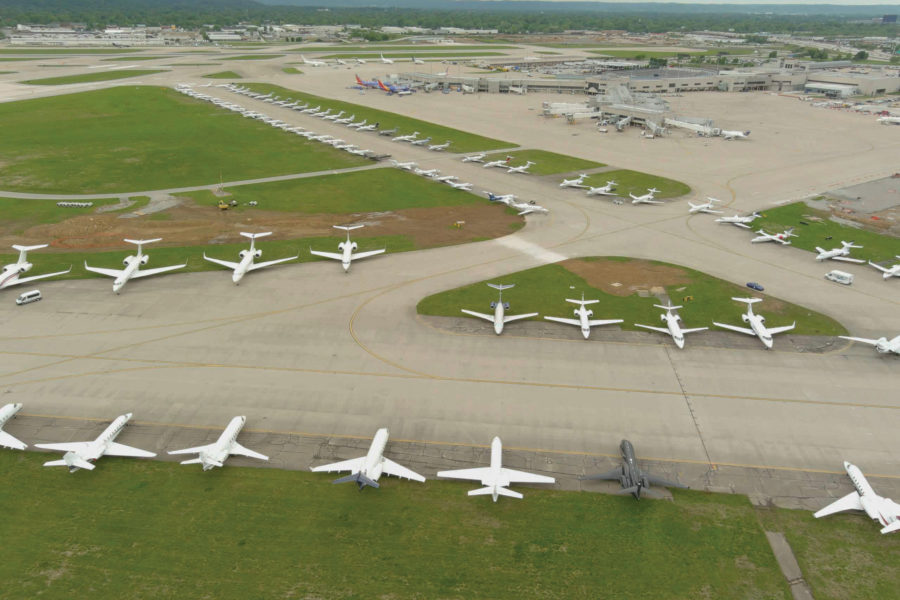 Louisville's thriving logistics and transportation hub is moving goods and people by air, river, rail and roadway to destinations across the globe—performing a crucial central role in U.S. and international commerce.
Kentucky Cabinet for Economic Development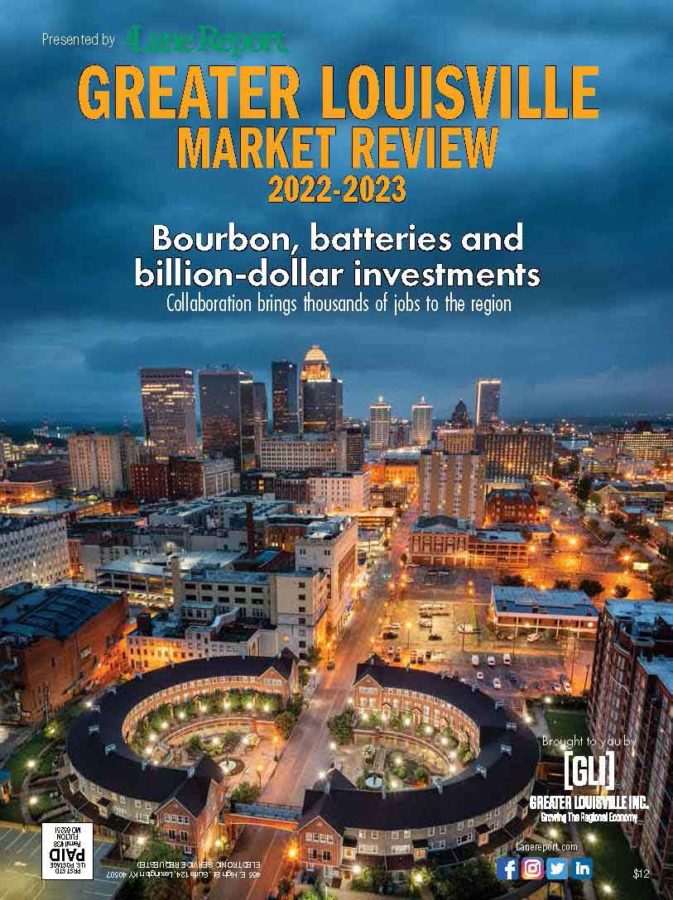 data shows in 2021 that companies within the logistics and distribution sector announced more than 30 expansion and new location projects. Their $181.7 million in private-sector investments are creating more than 1,000 full-time jobs for Kentuckians.
A cabinet report for the Kentuckiana Regional Planning and Development Agency (KIPDA) Area Development District—which includes Jefferson, Bullitt, Spencer, Shelby, Trimble, Henry and Oldham counties—finds logistics and distribution companies from Dec. 10, 2019, through mid-May 2022 invested $94.3 million districtwide in expansion and new construction projects, creating 608 new jobs.
Companies in this sector have been busy over the past year expanding, meeting the needs of clients in a global economy and facing challenges like labor shortages head-on.
Moving much of that cargo in its planes, distribution facilities and signature brown vans is UPS. According to its website, UPS Worldport is the largest fully automated package handling facility in the world, with 5.2 million s.f. in its sort-hub serving high-tech, health care and retail industry sectors.
UPS is the largest employer in Louisville with more than 20,000 full- and part-time employees, according to its website.
Louisville Muhammad Ali International Airport officials in recent months announced nonstop passenger flights to Boston and San Francisco would begin in June and May 2022, respectively, while also adding two new airlines and 15 routes in the past year. Currently there are more than 35 nonstop destinations from Louisville.
Dan Mann, executive director of the Louisville Regional Airport Authority, said the airport continues making improvements as part of its $400 million SDF Next initiative. The initiative was announced in December 2019 and will continue for the next 48 months.
The airport is an economic development engine for the state, as 82,000 people have jobs related to its business complex, and more than $451 million is remitted to the state in the form of taxes, Mann said.
A rebound in flight numbers is underway, Mann said, with Louisville volumes ahead of the national average and close-to-record levels during spring break 2022. He hailed UPS for flying 1 billion doses of the COVID-19 vaccine through the airport to different countries, saving lives around the world.
Still, the airport isn't immune to labor shortages.
"It impacts the security checkpoint with TSA, our concessions, food and beverage," Mann said. "Systemwide the airlines are hiring as quickly as they can" to meet demand.
He forecasts a rosy summer travel season with near-normal capacity—advanced bookings are strong—and feels pent-up demand from pandemic recovery and people feeling a return to somewhat normal life will help sustain that trend.
According to Caitlin Bowling, communications manager for the economic and community development group Louisville Forward, logistics sector employment grew 23% from 2016 to 2021, perhaps partially attributable to increased demand for e-commerce delivery services over the past two years.
Texas-based Ellie Diagnostics, a veterinary and diagnostics company that recently announced plans to open a new Louisville facility and hire up to 100 workers, cited the UPS hub's capabilities as one of the reasons they located here.
According to figures released by the state, Kentucky's logistics and distribution presence includes about 590 facilities employing approximately 80,000 people statewide.
In February 2022, Total Quality Logistics revealed it is adding 100 employees in Louisville. Additional hires for its facilities in Lexington and Boone County will bring the company's employment statewide to more than 1,000.
In all, companies in the logistics/distribution sector have invested more than $250 million with plans to create 2,000 jobs, and Louisville Mayor Greg Fischer says the logistics/supply chain sector is poised to grow another 30% in the next decade.
In March, Gov. Andy Beshear announced Pegasus Industries' nearly 3,000-s.f. expansion of its company headquarters in Shelbyville, a $738,000 investment that will create 26 full-time jobs to provide more custom services to Kentucky's bourbon and spirits industry.
"Kentucky's prime geographic location and access to resources have been a driving force behind the state's distribution and logistics sector growth," Beshear said in a news release outlining the company's plans. 
Louisville's logistics sector is more than twice as dense as the national average, and companies can move products from Louisville to 80% of the world's population in less than a day, according to data from Louisville Forward.
UPS' Louisville facility has nearly 400 inbound and outbound flights daily. About 2 million packages per day are processed here, with other specialized services including product testing/repair, critical parts deployment and product configuration.
Late last year company officials announced the opening of a new cold chain and packaging center at the UPS Healthcare campus near Worldport, adding to the company's health care logistics capabilities worldwide.
Rails, rides and riverboats
As for railways, Louisville is served by three Class I railroads, including Canadian Pacific, CSX Transportation and Norfolk Southern. The latter two provide Louisville with direct rail service to markets east of the Mississippi River and connecting rail service to the West Coast, according to Greater Louisville Inc. (GLI), the region's chamber of commerce.
Louisville is one of four regional hubs for CSX.
In addition to these, the RJ Corman Railroad Group, with a focus on last-mile delivery, and Paducah & Louisville Short Line Railway round out the area's rail-based freight transportation. 
When people need to travel around Louisville, there's TARC (Transit Authority of River City), founded in 1974. Its buses are the only public transit system in the Louisville-Southern Indiana metro area.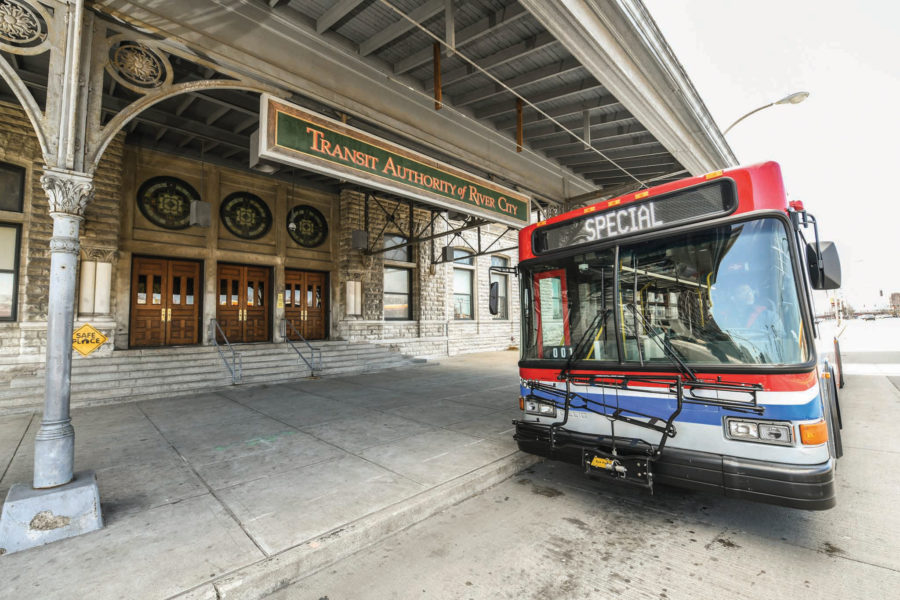 TARC operates 227 buses, 33 of which are hybrid-electric and 15 all-electric, the company said on its website. Each year on average, 4.8 million people ride TARC buses; those vehicles travel 6.57 million total miles annually during an average 312,000 trips.
Business never forgets that the Ohio River is the founding cornerstone of the city. GLI online economic data shows the region has 48 private shipping terminals and three public inland ports on the Ohio River, including Jefferson Riverport International in Kentucky, serviced by three railroads and containing 13 miles of railroad track on- and off-site. 
Ports of Indiana-Jeffersonville on the Ohio River, located just minutes from downtown Louisville, set a shipping record in 2021, handling 3.22 million tons, up 21.6% compared to 2020. This is the highest annual shipment total since it began operating in 1985. The port handles shipments of steel, agriculture and industrial cargoes, and provides more than 1,000 acres of industrial sites for multimodal businesses. It has become a hub for the region's rapidly growing advanced manufacturing and logistics industries. Thirty companies are located there, half of which are steel-related.
Jeffersonville's port has year-round barge connections to the Gulf of Mexico through the Mississippi River, along with direct access to major interstates and multiple rail carriers with on-site local switching. A $24 million infrastructure improvement project completed in 2022 added four miles to the port's existing 11-mile rail network and enhanced the port's intermodal capabilities.
Just downriver, Meade County Riverport is the commonwealth's newest regional port facility. 
The highway system in Greater Louisville provides access to more than 66% of major domestic markets within a day using I-65, I-64 and I-71, with a secondary road network leading to major interstates. 
Moving forward
The biggest thing leaders in the region could do to further boost the transportation and logistics industry here is to facilitate the development of new warehouse space, said Alex Mercer, advanced manufacturing, logistics and ecommerce economic development manager for Louisville Forward.
There's a mere 1.7% vacancy rate for warehouses in Louisville, leaving a scarcity of space for big box retailers or manufacturing firms, he said. 
"It's the lowest (vacancy level) we've ever had," he said.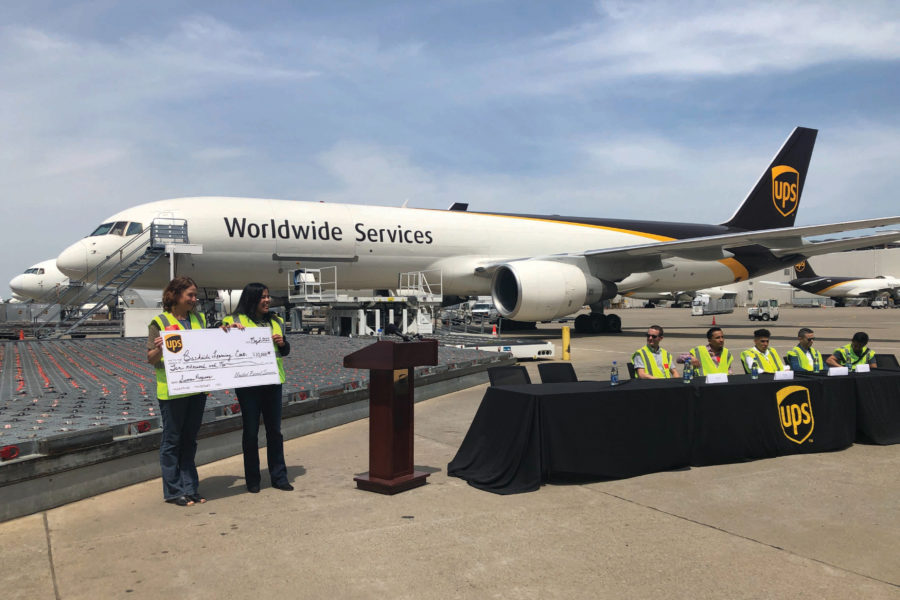 But the good news, he said, is that 8.8 million s.f. of industrial warehouse space is being built or was recently announced in the Jefferson County and Greater Louisville metropolitan statistical area (MSA), 3 million s.f. of which will be completed by the second quarter this year.
Amazon, UPS, Lowe's and others have eyed the region over the past year for further investment, Mercer said, and Amazon has been working in Jefferson County with a private developer to build a regional distribution facility.
Using a hub-and-spoke model, Cincinnati-based grocery company Kroger is developing an e-commerce grocery delivery service to homes and businesses between its large distribution facility in Cincinnati and smaller, regional warehouse "spokes," including Louisville. The company is investing over $4 million in the project and adding 161 local jobs.
Medical logistics is also strong in the region, he said, as UPS Worldport is able to ship anywhere within 24 to 48 hours, making Louisville attractive for many health care and laboratory services firms.
Louisville's central location and proximity to many major cities makes it a natural fit for logistics companies, said Adam Cecil, assistant district manager for Penske Truck Leasing in Louisville, which has three locations in Greater Louisville and 15 across Kentucky. 
Penske provides full-service lease programs for commercial trucks, short-term rentals for commercial trucks, and logistics solutions such as dedicated contract carriage, warehouse and distribution managment, Cecil said.
Advanced manufacturing and logistics are core industries for the region, said GLI President/CEO Sarah Davasher-Wisdom. 
Access to major interstates, central waterways, rail systems and UPS Worldport, she said, make Greater Louisville a central point for much of the nation's supply chain.
"Louisville has created a reputation as the place to be to get products to the world quickly, and that has led to a major increase in third-party logistics companies and manufacturers planting roots," Davasher-Wisdom said. "Infrastructure is critical for both industries to thrive. We are optimistic that our region will reap the benefits of the Federal Infrastructure and Jobs Act, which was a major priority for our advocacy team to maintain reliability and efficiency for companies."
As one recent and notable example in Hardin County, where Ford Motor Co. and SK Innovation of South Korea are investing in a $5.8 billion battery plant, Greater Louisville will become a central point in Ford's electric vehicle strategy, Davasher-Wisdom said.
"Ford has maintained a long-time presence in our region and this major investment highlights their confidence in our region as a hub to not only produce their product but to be able to transport it globally," she said.
AIRPORTS & GENERAL AVIATION
Atlantic Aviation, Louisville
Bardstown-Nelson County Airport, Samuels Field, Bardstown
Bowman Field, Louisville
Clark Regional Airport, Sellersburg, Ind.
Elizabethtown Regional Airport, Elizabethtown
Godman Army Airport, Fort Knox
Louisville Muhammad Ali International Airport
INTERNATIONAL SHIPPING COMPANIES
PUBLIC RIVERPORTS & RAIL
Louisville Riverport Authority
Paducah & Louisville Short Line Railway
Port of Indiana-Jeffersonville
Click here for more Market Review of Greater Louisville.
---
ADVERTISING PARTNERS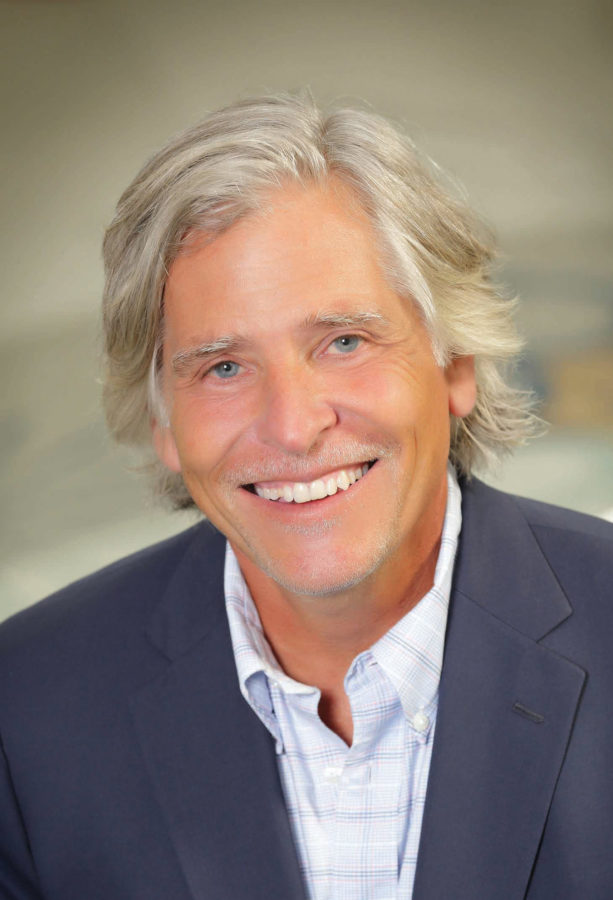 LOUISVILLE REGIONAL AIRPORT AUTHORITY
700 Administration Drive
Louisville, KY 40209
(502) 368-6524
FlyLouisville.com
Louisville Muhammad Ali International Airport (SDF) and Bowman Field (LOU) are part of the Louisville Regional Airport Authority (LRAA), an autonomous municipal corporation established by Kentucky state statute that is responsible for owning, operating and developing both airports. 
As home to UPS Worldport, SDF ranks as the fifth-busiest cargo airport in the world and third in North America. Aviation is an economic powerhouse for the region that generates $10.4 billion in economic impact each year. One in 8 jobs is attributed to the airports and their aviation partners. SDF celebrated its best year ever in 2019 with more than 4.2 million passengers. 
The airport is served by eight airlines offering nonstop flights more than 35 destinations.
---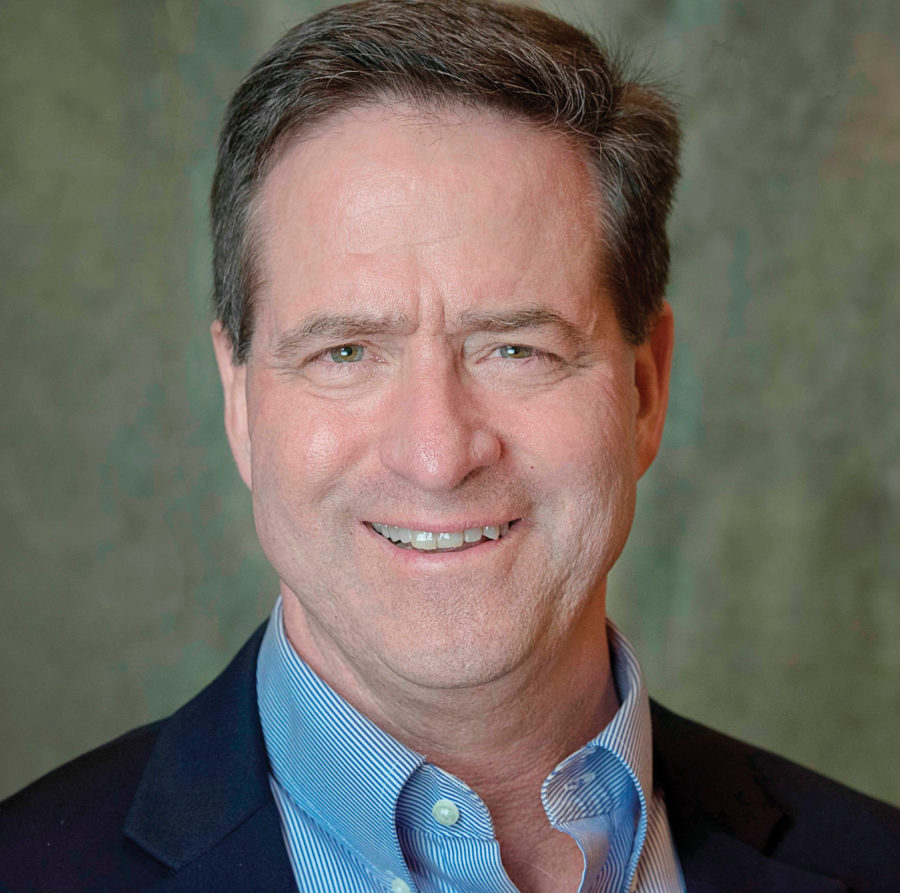 PENSKE
4300 Petersburg Road
Louisville, KY 40218
(614) 717-1270
Pensketruckleasing.com
Penske Truck Leasing is a Penske Transportation Solutions company headquartered in Reading, Penn. A leading global transportation services provider, Penske Truck Leasing operates approximately 373,000 vehicles and serves customers from more than 1,300 locations in North America, South America, Europe, Australia and Asia. Product lines include full-service truck leasing, contract maintenance, commercial and consumer truck rentals, used truck sales, transportation and warehousing management and supply chain management solutions. Visit pensketruckleasing.com to learn more.