Since 2020, Greater Louisville law firms have been a lifeline for clients as they navigated the uncharted waters of COVID-19. As those waters slowly recede, the region's legal teams are seeing an increase in activity in their real estate, mergers and acquisitions, employment and cybersecurity practices.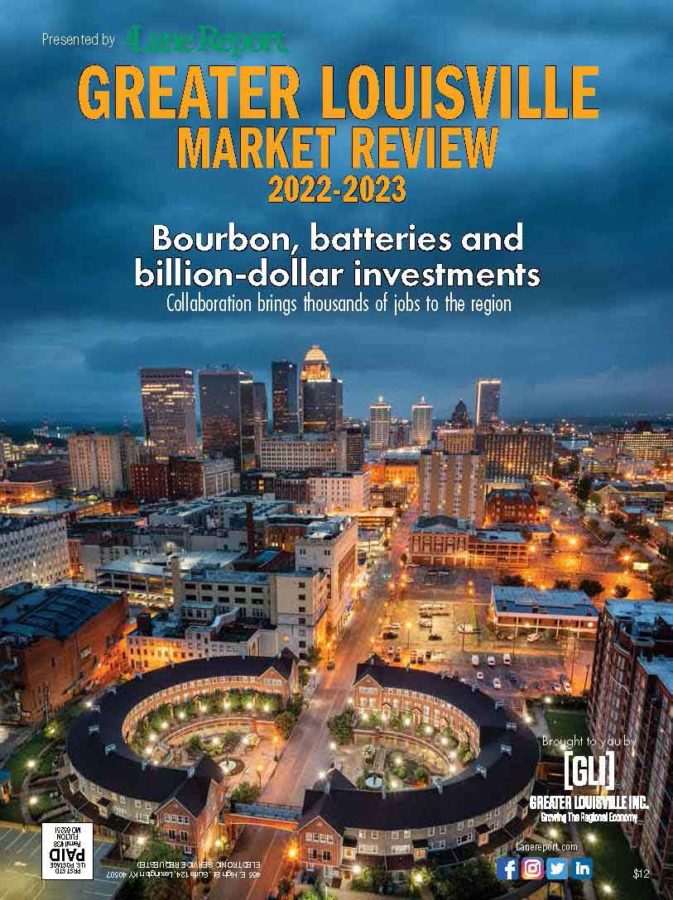 Corporate and employment sectors are rebounding, said James H. Frazier III, managing member of McBrayer. 
"After the worst of the pandemic, our corporate and employment sectors are rebounding as businesses once again flourish in a recovering economy. Additionally, our real estate and construction law teams are also seeing an influx of new transactions," Frazier said. "Issues arising out of the pandemic such as supply chain delays have also led to greater scrutiny and negotiation of contracts, as well as more litigation."
All areas of McBrayer's practice are seeing exponential growth as "we continue to emerge from the cloud of the pandemic," he said.
McBrayer has 52 attorneys and a total of 100 employees in its Louisville office. In the past year, the Louisville location has added a domestic relations practitioner and three attorneys to its real estate planning team, Frazier said. 
McBrayer tries to stay ahead of the curve in meeting the needs of both its clients and the community, he said. 
"One important step we've taken recently is participation in the Midsize Mansfield Rule, which is a process by which midsize law firms reevaluate their internal structures with an eye to increasing opportunities in hiring and leadership for attorneys from traditionally underrepresented groups," Frazier said. "We're proud of the work we've done and continue to do in this area."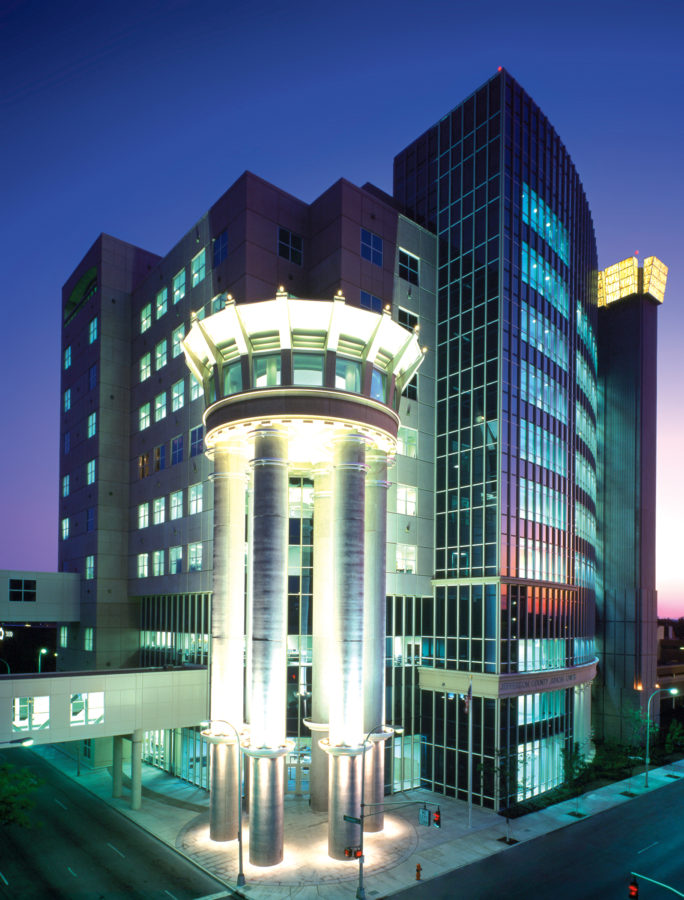 Clients are looking ahead to the future, said Jim Irving, Louisville office managing partner at Dentons Bingham Greenebaum, which has 62 attorneys and a total of 102 employees. The Louisville office is one of more than 200 Dentons offices in 80 countries.
"As our clients navigate today's changing landscape and look ahead to the future, they need counsel that understands the challenges they face, no matter where they operate or seek to operate," he said. 
Dentons in Louisville also has seen growth in many practice areas. Growth in real estate and mergers and acquisitions is driving a "tremendous amount of work," Irving said. There's also a strong interest in cybersecurity and data privacy, "which is a critical but complicated area of the law."
In the past year, Dentons Bingham Greenebaum in Louisville has added attorneys to its commercial litigation, corporate law, and trusts, estates and wealth preservation practices.
Marjorie A. Farris, chair of Stites & Harbison, said construction and health care have also been hot in recent months, and litigation is starting to pick up. 
"Real estate remains an incredibly busy sector for us, as are construction and health care," she said. "The firm has always maintained a significant intellectual property practice; however, it added several attorneys with varying intellectual property capabilities over the last 12 months, so we are seeing an uptick in intellectual property services provided to our clients."
Stites & Harbison has 181 attorneys and 146 staff members. In the past year, the firm has added to its Louisville team with additions to its real estate, torts and insurance, intellectual property, and business and finance service groups, Farris said.
Frost Brown Todd's employment practice had a surge of activity during the pandemic, said Jennifer Barber member-in-charge, Louisville office.
"Helping our clients navigate the constantly changing laws and COVID-19 protocol during the pandemic has been a priority for our team," Barber said. "Our goal has been to find solutions for our clients so they can get back to normal operations as quickly as possible. Our technology practice is also expanding as clients navigate data and cybersecurity issues, leverage blockchain technologies, innovate and digitize." 
Frost Brown Todd's litigation practices are seeing a lot of growth, partially because of some cases that were backlogged due to the pandemic, she said.
"Clients are facing more bet-the-company issues, from business divorces and trade secrets cases to insurance claims to supply chain disruption," Barber said.
Frost Brown Todd has 160 attorneys and a total of 297 employees in its Louisville office.  The firm added 24 attorneys to its Louisville office in 2021.
"The pandemic only accelerated our firm's pivot to digital platforms. Over the past few years, we have invested heavily in new technology, which has provided greater efficiencies in delivering legal services and communicating with colleagues and clients," Barber said. "This investment has also led our firm to hire a chief data and innovation officer, who will be instrumental in helping all of our offices and practitioners be more data driven. It is imperative that law firms adapt to the changing world around us to better support client needs."
Louisville has a robust legal sector with attorneys in all specialties. The Louisville Bar Association represents nearly 2,300 members and is among the 40 largest associations in the U.S. It is Kentucky's oldest continuously operating bar association.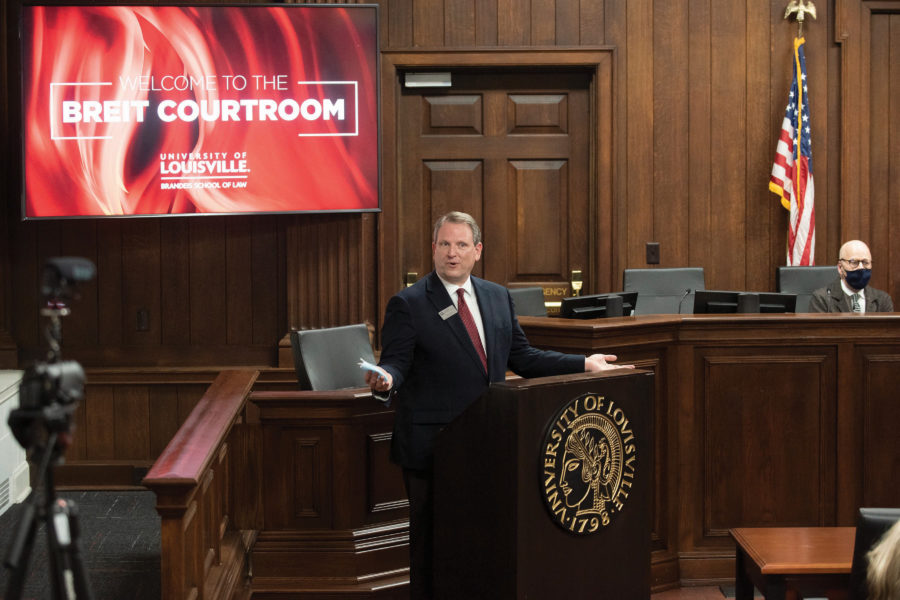 Some of the region's law firms include:
Ackerson & Yann
Boehl Stopher & Graves
Conliffe, Sandmann & Sullivan
Dentons Bingham Greenebaum
Dinsmore & Shohl
Dressman Benzinger Lavelle
Fisher & Phillips
Frost Brown Todd
Fultz Maddox & Dickens
Goldberg & Simpson
Gwin Steinmetz & Baird
Hogan Lovells
Landrum & Shouse
Lynch Cox Gilman & Goodman
McBrayer
Middleton Reutlinger
Morgan Pottinger McGarvey
O'Bryan, Brown & Toner
Phillips Parker Orberson & Arnett
Schiller Barnes & Maloney
Steptoe & Johnson
Stites & Harbison
Stoll Keenon Ogden
Thompson Miller & Simpson
Tilford Dobbins Alexander
Ward, Hocker & Thornton
Weber & Rose
Wyatt, Tarrant & Combs
Zielke Law Firm
Click here for more Market Review of Greater Louisville.
---
SPONSOR CONTENT
McBrayer's estate planners advise that now is always the time
McBRAYER
500 West Jefferson St., Suite 2400
Louisville, KY 40202
mcbrayerfirm.com
Working in an area of the law that most people would rather avoid, the estate planning attorneys at McBrayer PLLC know that creating end-of-life documents does not get priority on most to-do lists. However, the No. 1 recommendation they make to clients, no matter their age, wealth, health or any other factor, is that there is no better time to start planning than the present—even if taking the first step is intimidating.
Estate planning can feel daunting on many levels. Fortunately, McBrayer's practice group is full of experienced, knowledgeable, personable attorneys who want to help clients achieve their unique goals for their estate plans. After significantly expanding last year, the Louisville-based legal team now includes more than half a dozen attorneys with practices dedicated to estate planning: Ivan Schell,
Alan Linker, Sean Mumaw, Alan Pauw, Shawn Fox, Maxine Bizer and Phillip Pearson. 
These attorneys offer a wide variety of estate-planning services, from the creation of standard documents such as wills and trusts to wealth, tax and charitable giving planning to probate and trust administration. They are prepared to handle any estate-planning matter, whether a client needs a simple document or requires more complex solutions in the form of special-needs planning, family limited partnerships, or even estate litigation. The McBrayer team goes the extra mile to ensure that clients achieve peace of mind for themselves and their loved ones as they reach their goals for their legacies.
If you have been putting off planning your estate, there is no better time than now to act. Call McBrayer at (502) 327-5400 or visit mcbrayerfirm.com to find an attorney who will ensure that you and your loved ones stay informed and empowered throughout the estate-planning process.  
---
ADVERTISING PARTNERS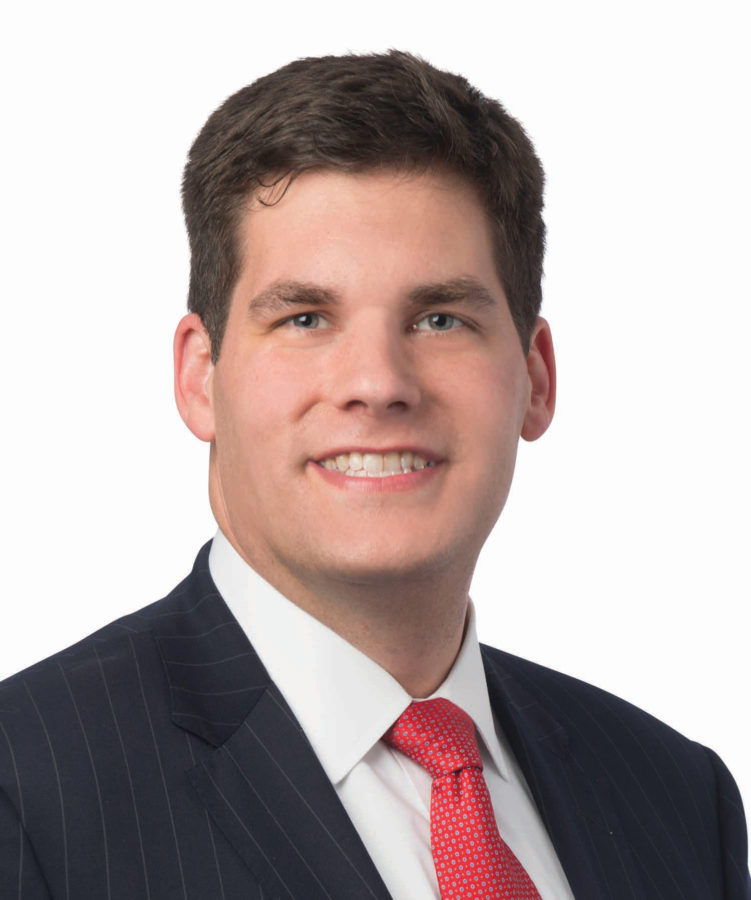 DENTONS BINGHAM GREENBAUM
3500 PNC Tower
101 S. Fifth St.
Louisville, KY 40202
Dentons.com
Dentons Bingham Greenebaum, as part of Dentons, the largest law firm in the world, connects clients to top-tier legal talent at home and around the world, delivering the legal insights and business solutions clients need to help them succeed anywhere. The firm provides transactional, litigation, estate planning, tax and employee benefits, and economic development advice to clients across a variety of industries and business sectors. The Kentucky Chamber of Commerce has recognized Dentons' Lexington and Louisville offices as one of the "Best Places to Work in Kentucky." 
---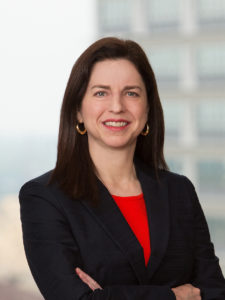 STITES & HARBISON, PLLC
400 West Market St., Suite 1800
Louisville, KY 40202
(502) 587-3400
stites.com 
A full-service law firm representing clients across the United States and internationally, Stites & Harbison is known as a preeminent firm managing sophisticated transactions, challenging litigation, and complex regulatory matters on a daily basis. The firm represents a broad spectrum of clients including multinational corporations, financial institutions, pharmaceutical companies, health care organizations, manufacturers, private companies, nonprofit organizations, family-owned businesses and individuals.  
Tracing its origins to 1832, Stites & Harbison is one of the oldest law practices in the nation. It has 11 offices across six states: Georgia, Indiana, Kentucky, Ohio, Tennessee and Virginia.