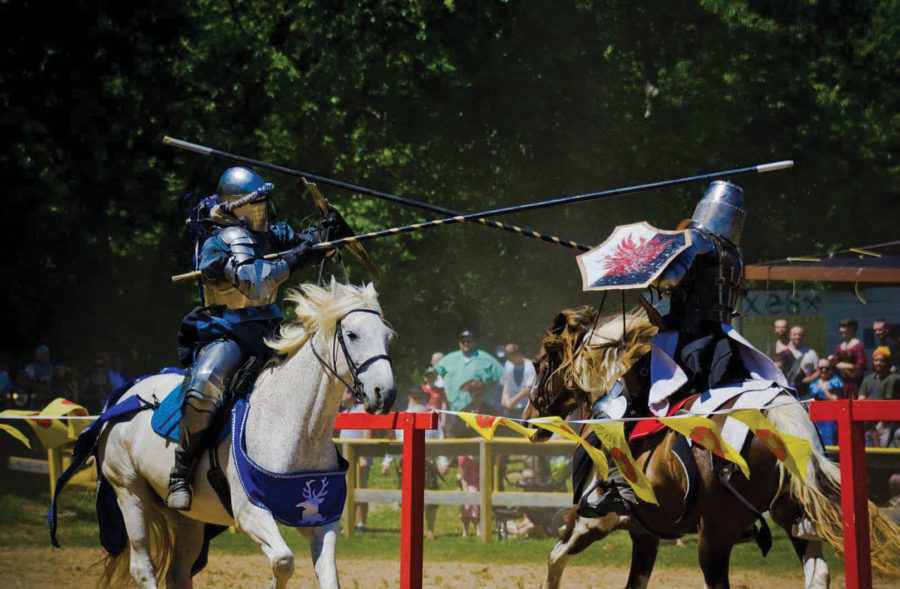 The northeastern Kentucky county of Henry is a rural community that benefits from a diverse economy led by a strong agricultural base, small local businesses and tourism.
Henry County is home to manufacturer Eminence Speaker Co., which occupies an 80,000-s.f. plant that produces over 10,000 speakers per day. Other large manufacturers include Hussey Copper, Hussey Fabricated Products and Steel Technologies.
Easily accessed from I-71, Henry County has a strong education system, a well-trained workforce, low tax rates and quality infrastructure.
With its beautiful vistas, Henry County is a haven for agribusiness and agritourism. Its outdoor amenities are diverse and plentiful. Attractions include the 137-acre Lake Jericho Recreational Camping Area, Henry County Parks, Locust Grove Recreation Center and Henry County Country Club.
The county is home to the Kentucky Renaissance Fair, taking place over seven weekends each summer. It celebrates the 14th century, complete with jousting, juggling, music, food and more.
The Henry County Arts and Crafts Guild gathers to celebrate local artists and share talents with the community.
In April 2022, a Hollywood film cast and crew converged in Henry County to shoot scenes for an action-thriller movie starring Andie MacDowell and Orlando Bloom. Campbellsburg Baptist Church was among the locations they used for filming.
HENRY COUNTY
County seat: New Castle—Mayor Tony Kurtz
County judge-executive: John Logan Brent
2020 population: 15,678
Households: 6,154
Median household income: $52,550
Owner-occupied housing rate: 70.6%
Median owner-occupied housing value: $134,100
Median gross rent: $842
Residents with a bachelor's degree
or higher: 12.9%
Labor force: 7,249
Source: 2020 U.S. Census and Select Kentucky
Click here for more Market Review of Greater Louisville.