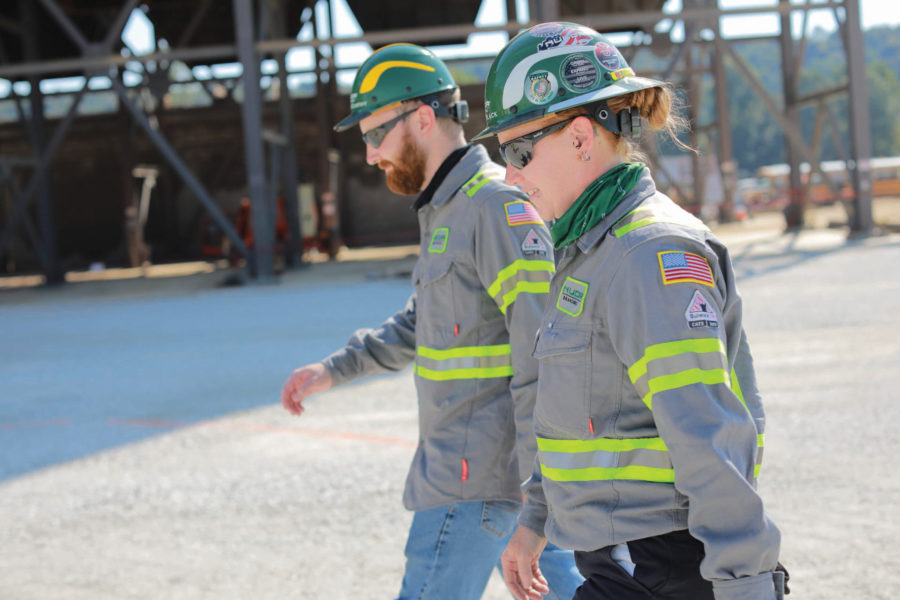 Thirty miles southwest of Louisville, the scenic riverfront area of Meade County is a tourism and arts-based community with open arms for business. 
Meade County has a low cost of living, quality schools and abundant recreational offerings, including more riverfront property than other county in Kentucky. It is a certified Work Ready community, denoting the county's commitment to educating and developing a strong workforce.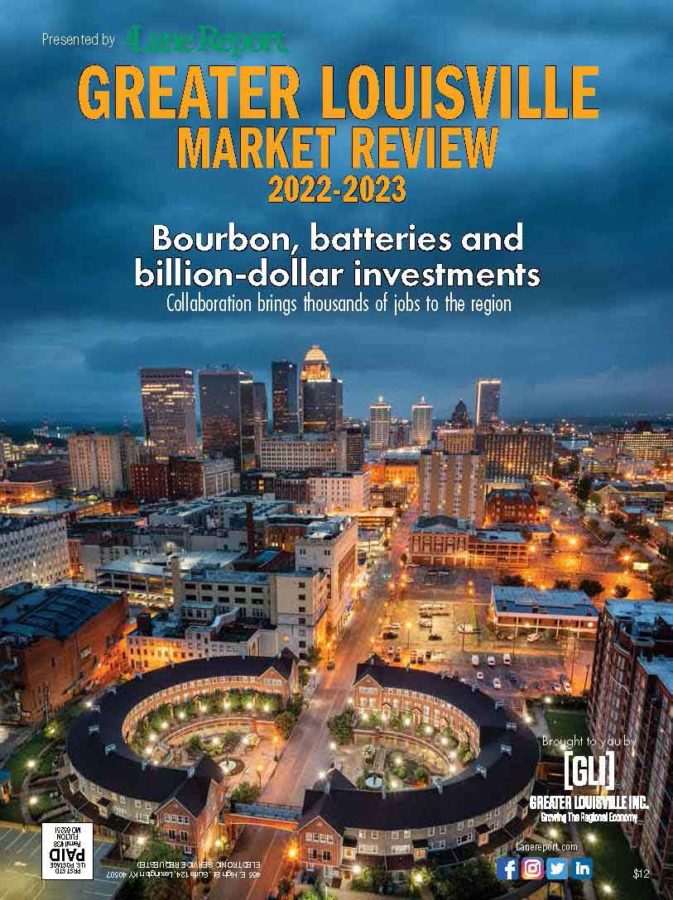 Steel production is driving growth in Meade County.
Nucor Corp. broke ground in 2020 on a $1.7 billion steel plate manufacturing mill in Brandenburg that goes into operation the fourth quarter of 2022. Located in the Buttermilk Falls Industrial Park along the Ohio River in Brandenburg, the 1.5 million-s.f. operation will provide Nucor with 1.2 million tons of annual capacity for steel plate production. 
Once fully operational, the plant will employ 400 people with an average annual compensation of $72,000. The new mill is located in the middle of the largest U.S. steel plate-consuming region and will be able to produce 97% of plate products consumed domestically, Nucor said.
Brandenburg's access to the Ohio River is a great asset to the steel production industry. 
In early 2022, Levy Brandenburg Mill Services announced plans to bring a $32 million mini steel mill to Meade County, creating 71 jobs. Two days after Levy's announcement, Kloeckner Metals Corp. said it will build a $27 million steel production plant in Brandenburg and create 39 jobs. 
Eddie Kane Steel announced plans in 2021 to bring a $4.8 million new steel processing facility in Brandenburg. It will serve as a critical hub for the company, which produces and distributes hot-rolled carbon steel plates. Operations in Brandenburg will include the distribution and processing of carbon and alloy steel plates.
Business innovation center planned
The Meade County Area Chamber of Commerce, Meade County Tourism and the Meade County Brandenburg Industrial Development Authority said in April 2022 they are working to procure funding for a business and innovation center in Brandenburg. Their goal is to raise the income of Meade County workers by attracting high-wage industrial employers to the area, increase civic development, decrease the poverty rate, increase tax funding to the local school system and create a need for smaller support businesses, according to the chamber. 
Riverfront rich in history and culture
Meade County offers history, entertainment, scenery and culture. From world-class hiking trails and scenic views of the Ohio River to eclectic restaurants and grand bed and breakfasts, Meade County has music, shopping, the outdoors and more.
Among the attractions: the 15-acre Brandenburg Riverfront Park; Buttermilk Falls Trails; the 75-acre Meade Olin Park; Bruners Farm and Winery; Roberts Family Farm; Doe Valley Golf Club; the 2,155-acre Otter Creek Outdoor Recreation Area; and the Lewis and Clark National Historic Trail Experience.
"Once you make your first visit to Meade County, we're sure it won't be your last," proclaims the website for Meade County Tourism.
MEADE COUNTY
County seat: Brandenburg—Mayor Ronnie Joyner
County judge-executive: Leslie Stith
2020 population: 30,003
Households: 10,690
Median household income: $61,500
Owner-occupied housing rate: 74.5%
Median owner-occupied housing value: $154,200
Median gross rent: $856
Residents with a bachelor's degree or higher: 18.4%
Labor force: 13,303
Top industry by jobs: Retail – 634 jobs at 87 establishments
Source: U.S. Census Bureau and Select Kentucky
Click here for more Market Review of Greater Louisville.