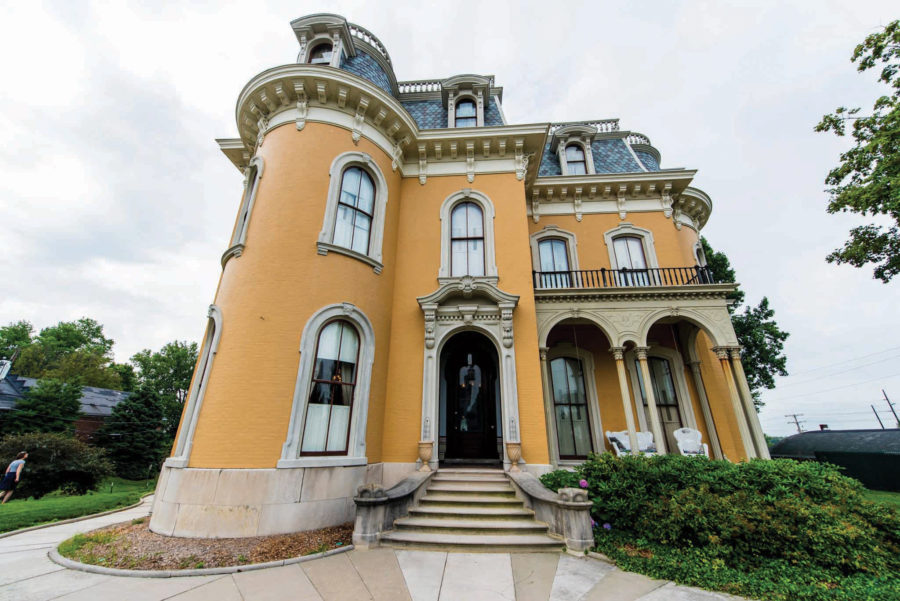 Businesses and tourists alike are flocking to Floyd County and its county seat, New Albany, a vibrant community just west across the river from Louisville on Interstate 64.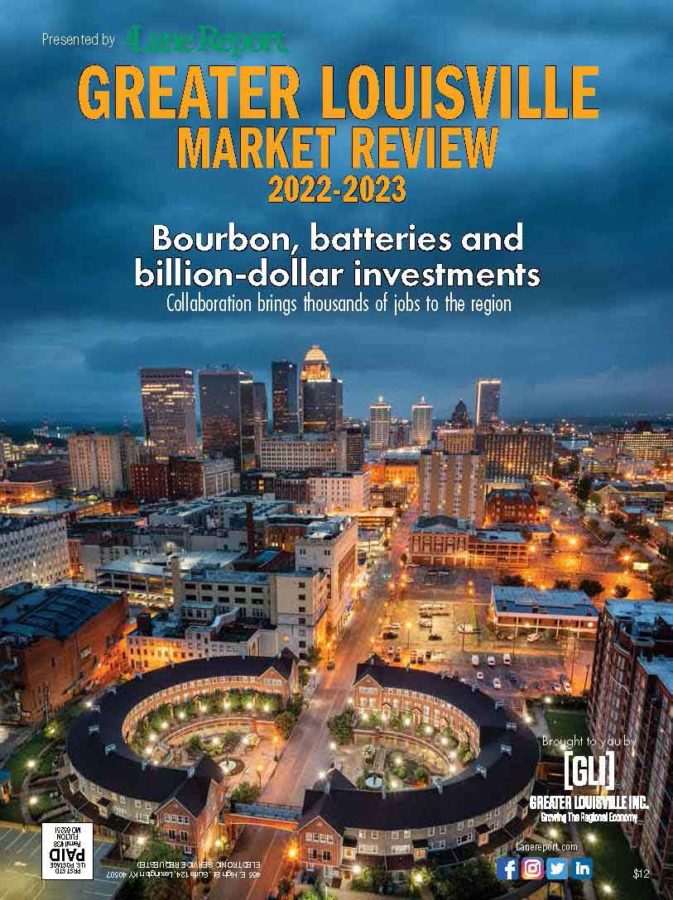 New Albany is the best of both worlds with easy access to Louisville's big-city amenities and the charm of small-town life. It has picturesque views of the Ohio River and a beautiful downtown with four locally regulated historic districts and seven districts listed on the National Register of Historic Places. 
"Floyd County is the proverbial 15 minutes from anything—arts, entertainment, sporting venues or the riverfront," said Don Lopp, county planner and director of operations in Floyd County.
Visitors come to New Albany to tour its downtown, dine in unique restaurants and traverse the Ohio River Greenway, a 7.5-mile path connecting New Albany, Clarksville and Jeffersonville, where it links with the Big Four Pedestrian Bridge into downtown Louisville and the Louisville Riverwalk. Along the way are interesting shops, public art installations and historic landmarks. 
Companies choose Floyd County for its innovative and business-friendly environment, available facilities, shovel-ready industrial locations and educated workforce. Over 30% of Floyd County residents have a bachelor's degree or higher.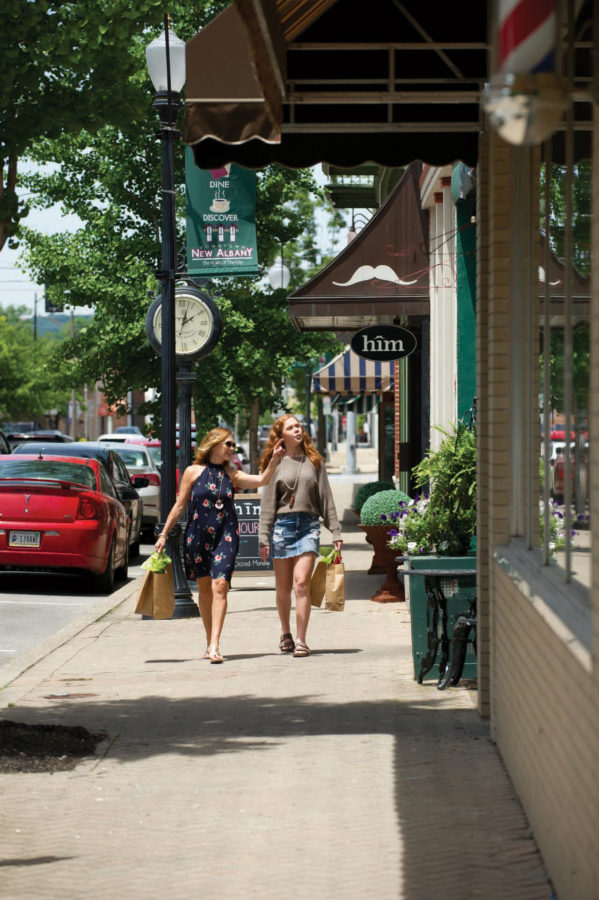 The county is developing an entrepreneur hub, the Novaparke Innovation and Technology Campus, located one mile from I-64 in western Floyd County. It is a 60-acre site with 15,000 s.f. of space to house entrepreneurs interested in advanced manufacturing, biomedical, life science and space development.
Manufacturing and health care are the county's largest industries. Some of the county's largest employers include Samtec, which manufactures cables and connectors, auto-parts maker NYX New Albany and Baptist Health Floyd. 
New Albany has attracted economic development projects in the past year that have created hundreds of jobs. 
In February 2022, Cimtech announced plans to expand its corporate headquarters in New Albany, investing $2.3 million over the next 10 years in equipment and property improvements. Cimtech is a manufacturer of precision machined parts, welding, tube bending and assembly for all types of industries.
"New Albany continues to have the reputation for retaining dynamic companies choosing to expand operations in our great city," said New Albany Mayor Jeff Gahan.
In late 2021, existing manufacturer TG Missouri Corp. announced plans to expand into a repurposed manufacturing facility in New Albany, a $19 million project that will add 50,000 s.f. of manufacturing space and 150 new jobs.  
Other large projects include the $1.8 million expansion of tech company VSimple's New Albany headquarters and a $48.7 million expansion of Northwest Ordinance Distilling's production facility in New Albany (50 new jobs).
"Floyd County is uniquely positioned to provide prospective businesses with the tools to succeed. It has a well-educated workforce in close proximity, two Big Ten (NCAA conference) regional campuses located within its borders, vibrant downtowns, and a high-quality school system," Lopp said. "Additionally, the county's border-to-border broadband project will, upon completion, provide high-speed internet to all of the county."
Floyd County residents enjoy affordable housing, quality schools, local art galleries and museums, well-kept parks and outdoor music venues. The New Albany Riverfront Amphitheater is home each spring and summer to numerous free concerts, productions, festivals and other events.
FLOYD COUNTY, IND.
County seat: New Albany—Mayor Jeff Gahan
Other communities: Floyds Knobs, Georgetown, Greenville
2020 population: 80,484
Households: 29,264
Median household income: $67,603
Owner-occupied housing rate: 74.3%
Median owner-occupied housing value: $179,100
Median gross rent: $812
Residents with a bachelor's degree or higher: 30.1%
Source: U.S. Census Bureau
Click here for more Market Review of Greater Louisville.