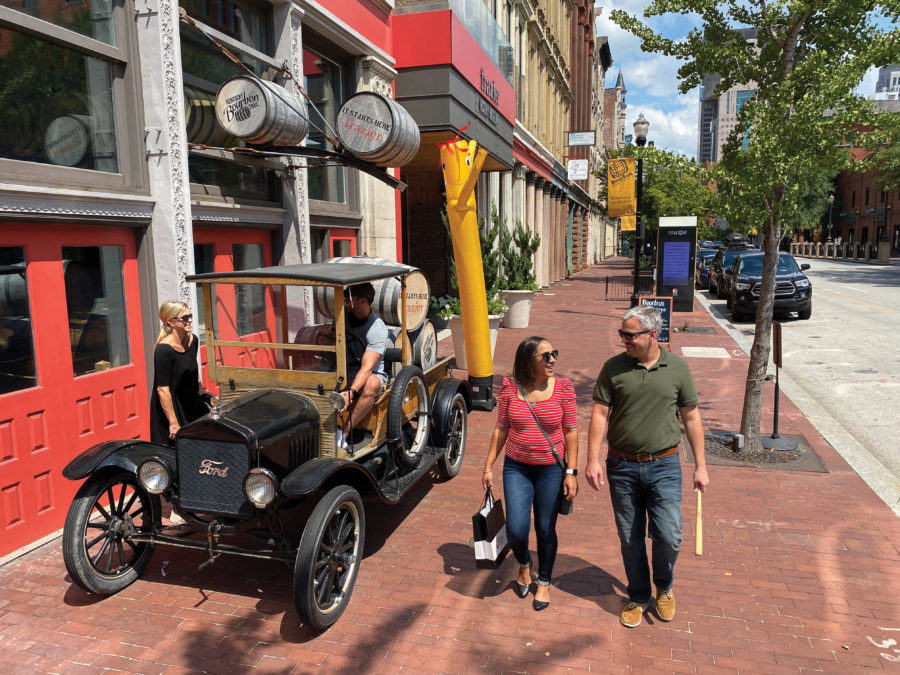 With top-shelf sports and music entertainment at the KFC Yum! Center, 4th Street Live's nightlife, bourbon distillery tours and plenty of fabulous restaurants, Louisville has a vibrant and dynamic urban core.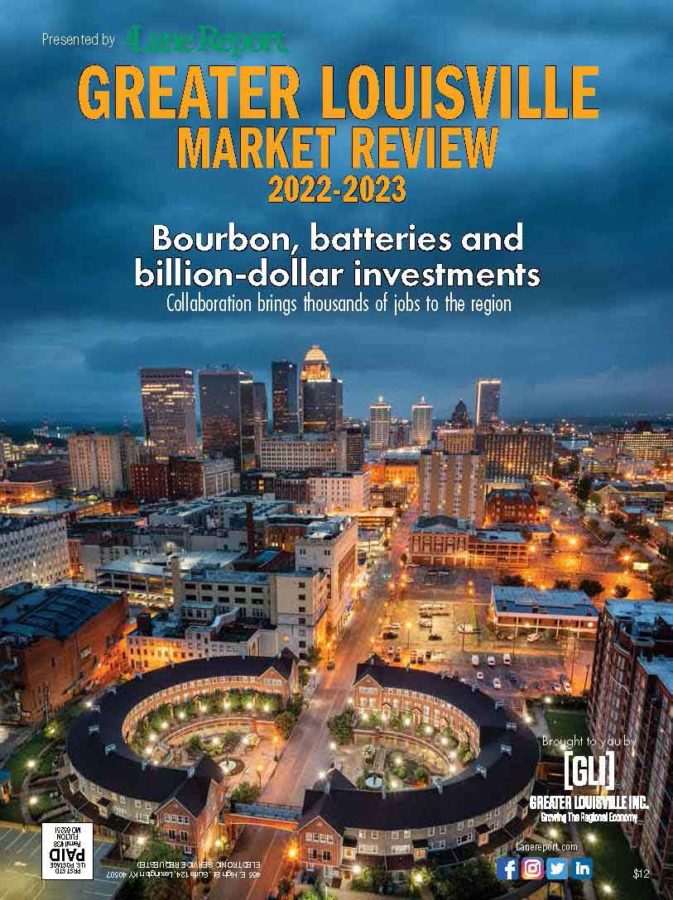 Waterfront Park, Slugger Field, Kentucky International Convention Center, museums, theaters, festivals and more make downtown Louisville a great place to live, work and play. 
A center of culture, entertainment and business, Louisville's downtown was a bit quieter during the height of COVID-19 when many downtown companies sent their employees home to work. Louisville Metro Government employees and workers from Baird, Fifth Third Bank, PNC Bank, Humana and others returned to the office by March 2022. 
Louisville Mayor Greg Fischer and members of the business community celebrated the return of downtown workers earlier this year, and Louisville Downtown Partnership (LDP) hosted a "Welcome Back to the Office" happy-hour event.
LDP is leading the charge for the return to downtown. Through its website and on-the-street initiatives, LDP informs the public which businesses are making safe returns to the office and shares information about restaurant reopenings, current events and attractions. 
"Figuring out that return to the office is our No. 1 effort right now," said Rebecca Fleischaker, LDP's executive director.
The return of workers is critical for commerce and the success of downtown's numerous small businesses. 
"Small businesses are the hum and soul of communities like Louisville, lifting up the entire city by creating jobs and adding to the fabric of what makes Louisville unique," Tawana Bain, founder and CEO of TBAIN & Co., said at the mayor's event. 
With 1,300 business establishments in the central business district, including two Fortune 1,000 headquarters, downtown is a leading economic driver in the city. Those businesses employ a total of 61,046 workers, according to data in LDP's economic impact report released in January 2022. Wages are higher downtown, too. The average annual salary of downtown workers is $71,600 compared to $53,600 countywide.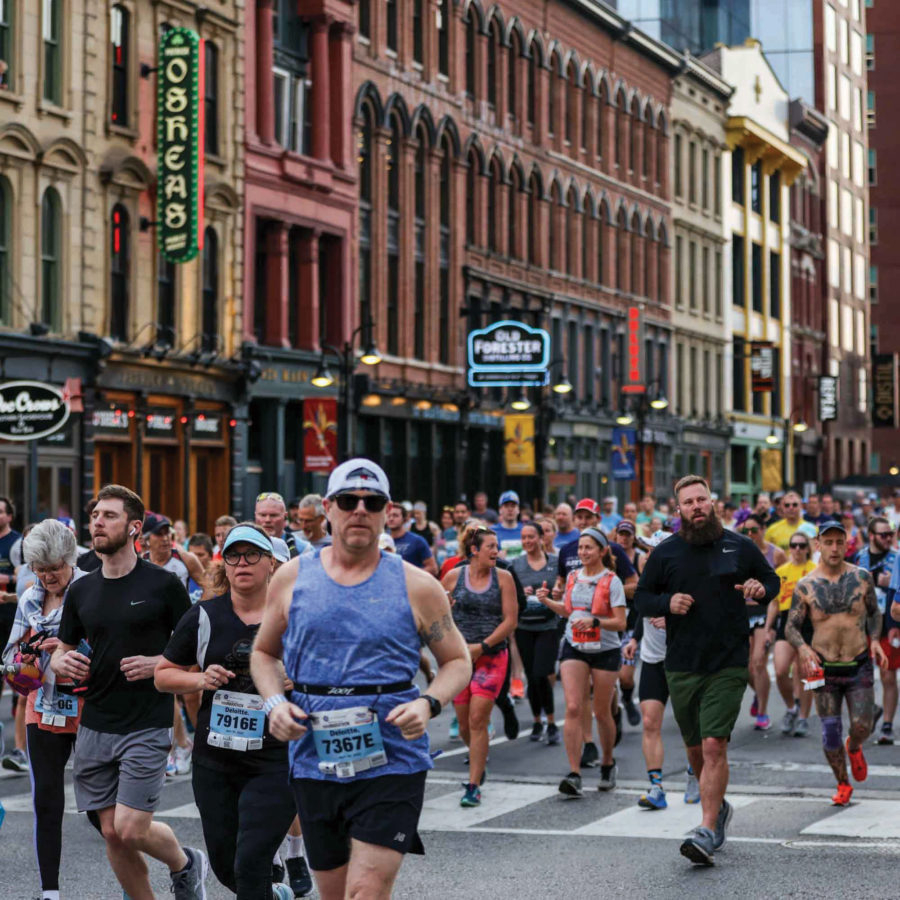 Downtown represents 0.34% of Jefferson County's land area but its output includes 13.2% of all workers, 63% of all visitors, 60% of museums, 43% of leasable office and 36% of hotel rooms, according to the report.
"I think the take-away for us is: If downtown does well, Louisville does well," Fleischaker said. "Through this report, we were able to see that people from every corner of the city and beyond either work in the downtown area or visit the area's attractions, go to restaurants and attend festivals and events. Simply put, downtown is essential to the economy and vibrance of our city."
Investments continue
in pandemic
Despite economic uncertainty due to COVID-19 and its ramifications, investments in Louisville's central business district continued in 2021. Four new hotels and 30 new retail businesses opened, and several construction projects began. Among them were a $80 million Derby City Gaming facility and related $63 million hotel, Angel's Envy distillery's $8.2 million expansion, $16 million in renovations at 500 West Jefferson, an $80 million mixed-use development at 422 E. Main St., the $54 million renovation of Hotel Indigo, and several others. 
Other high-dollar projects have been announced or started in 2022, including a $144 million expansion of UofL Health – UofL Hospital downtown and a $13 million Whiskey Row entertainment venue.
"As the region's largest employment and attractions centers and where $1 billion of investment is announced or underway, it is clear that this important neighborhood is unique and critical to the economic health of the whole community," Fleischaker said.
Louisville Downtown Partnership works to strengthen commerce, stimulate high-quality development and vitality, and improve visitor, resident and workforce experiences. Developing downtown into an economic catalyst for all of Louisville—and making it a vibrant and dynamic urban core—is at the heart of its vision.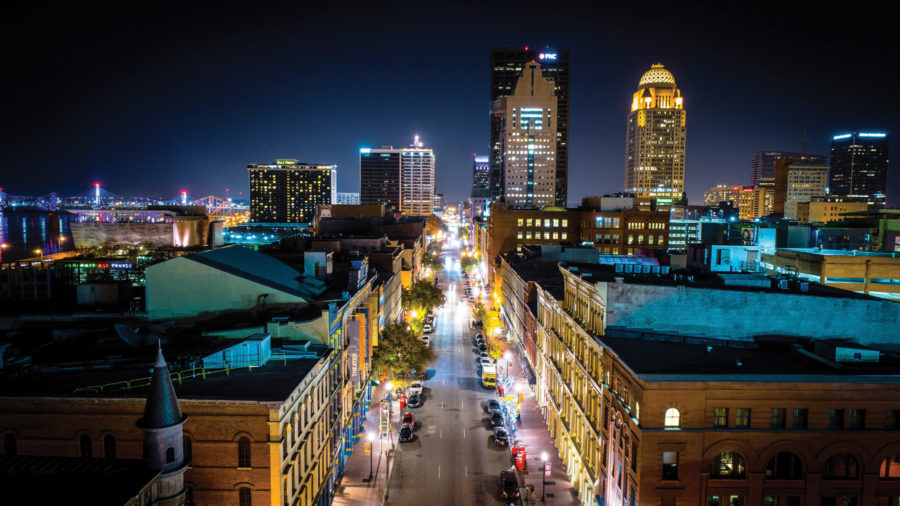 LDP focuses on economic growth, revitalization and redevelopment to make downtown a vibrant neighborhood for everybody, Fleischaker said.
"We work with downtown businesses, small, medium and large," Fleischaker said. "We also work with other agencies like the city's economic development department when they are working with somebody who wants to locate downtown or expand their offices and be downtown."
Creating downtown housing is another area of focus.
"We have some higher-end luxury housing, but we need more accessible mid-price range points for people who are coming out of college, young professionals who want to live in a cool area and be able to walk to work and walk to the fun things that they do," Fleischaker said. 
Over 700 additional residential units were proposed or underway as of December 2021, according to LDP's report.
Embracing Louisville's individuality
Louisville has an intrinsic cultural identity that places its central business district in a class all its own. For example, eight of Kentucky's signature bourbon distilleries are located downtown. (Read more about the bourbon industry on page 61.)
"Those distilleries are capturing downtown's tourism to educate people about bourbon's history and legacy and importance," Fleischaker said.
Hillerich & Bradsby Co., which operates the Louisville Slugger Museum and Factory, opened a new bourbon attraction in early 2022. Located next door to the Louisville Slugger Museum, Barrels & Billets allows guests to blend, create and bottle their own unique profile of bourbon. ("Billets" refers to the thick, cylindrical pieces of raw wood that eventually become baseball bats, and "barrels" are used to age bourbon.)
When the Kentucky Derby comes to town each spring, LDP kicks its efforts up a notch. In 2022, nearly a quarter of a million dollars was invested in beautifying the downtown streetscape to its full potential. Some of the key expenditures exhibiting Louisville's downtown pride were: 360 new street pole banners, 153 earth planters, and edging and mulching for 1,000 tree wells. 
In 2019, 1.1 million travelers visited downtown Louisville, and 711,630 convention attendees generated an economic impact of $220 million. More than 1.5 million hotel rooms were booked. In 2021, downtown hosted over 50 events and festivals.
In 2020, during the pandemic, 3.5 million visits were made to downtown attractions, compared to 10.2 million in 2019.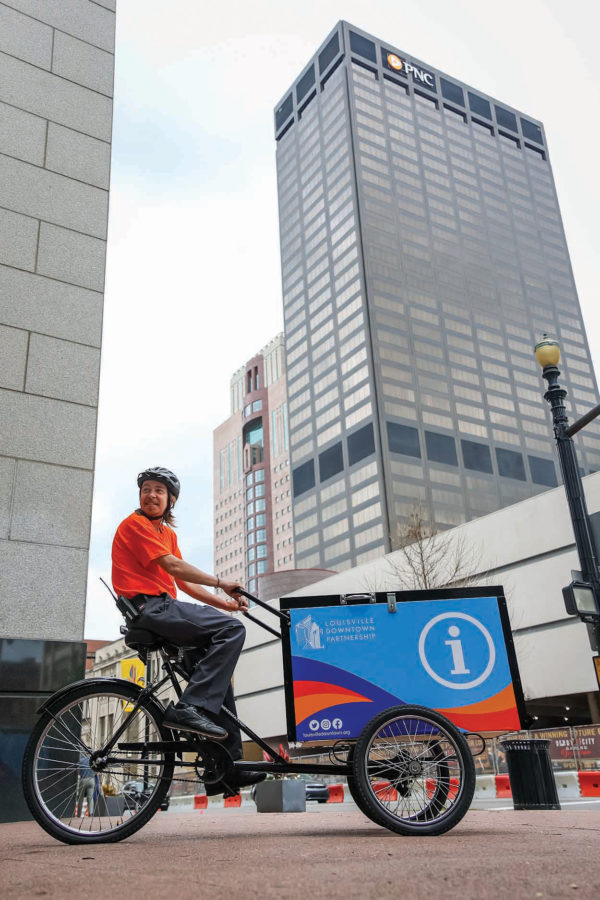 ---
A clean and safe downtown
Louisville Downtown Partnership is all about businesses, residents and visitors. Its ambassador teams provide supplemental cleaning for 25 miles of sidewalks and alleys within its 69-block service area, including "sweeping up garbage, cleaning off graffiti, tending flowerpots, public art and beautification programs," said Rebecca Fleischaker, executive director. "Having an area that looks and feels good is basic to attracting people and businesses."
"A lot of people don't know what we do, and some people don't even know we exist," she said. "We're the extra eyeballs and the 'feet on the street' in terms of keeping downtown clean, safe and beautiful."
Click here for more Market Review of Greater Louisville.