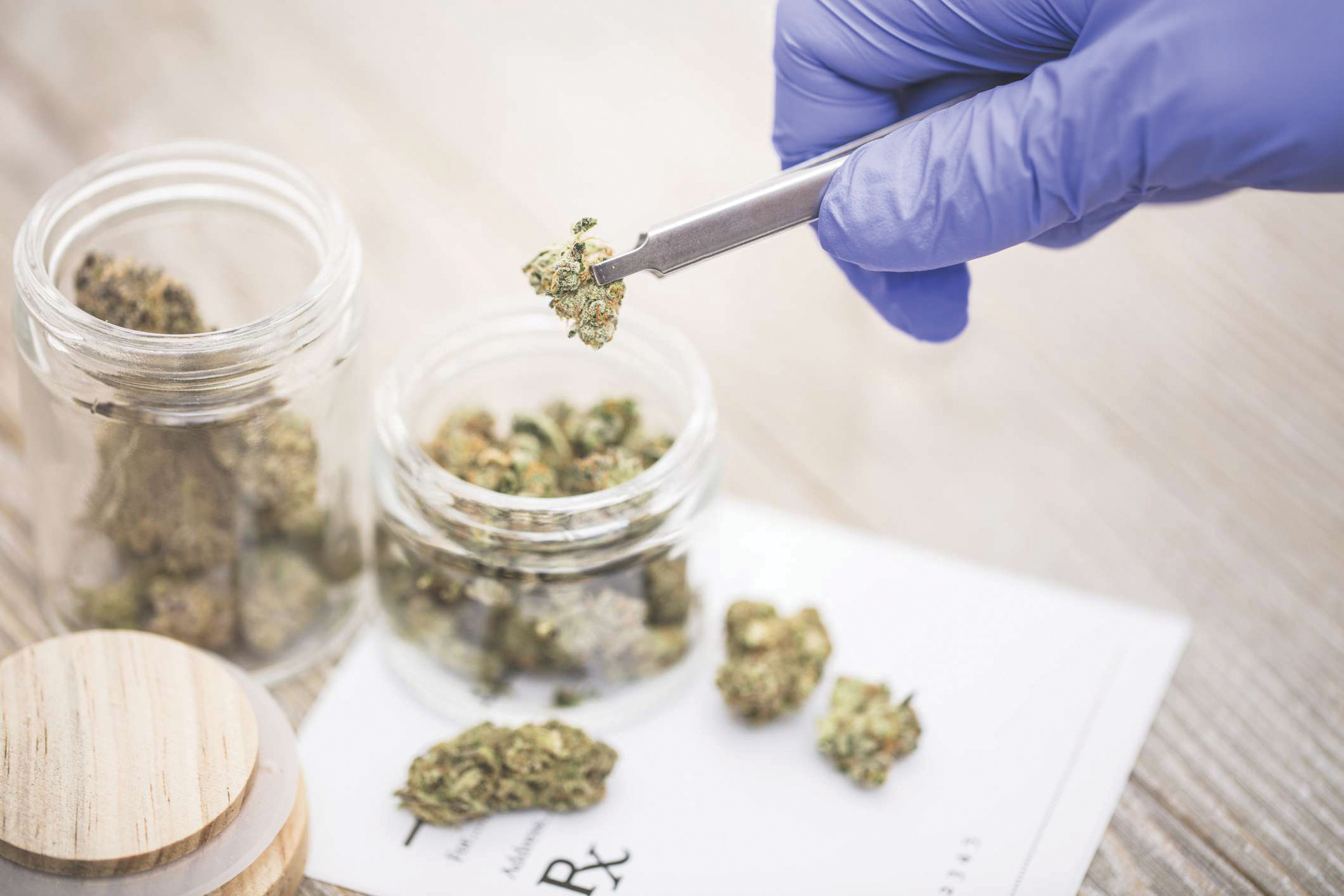 Kentucky is very cautiously considering becoming the 39th state to make medical marijuana use legal. Cannabis issues always capture public attention and this one is very popular, but it remains lodged in a political thicket.
Thorny facets in play include generational differences, religion and morality, science, medical discovery, drug abuse, liberty and freedom, race, power politics between parties, within parties, between General Assembly bodies, between branches of government and regulatory administration.
It is spectator sport, personal passion and perhaps even life and death for some.
Legality would likely create dispensary businesses, involve the health care industry and agribusiness, but medical marijuana is not considered a business issue. The Kentucky Chamber of Commerce, the commonwealth's most influential advocacy group, takes no position—see the thorns referenced above.
Commonwealth residents overwhelmingly favor legal medical marijuana; thousands report it provides the best relief for post-traumatic stress disorder in a state whose military bases shipped out tens of thousands of personnel to combat in the past 20 years. However, a handful of conservatives in the General Assembly, which sets state law, continue to block action on allowing use of a substance the federal Drug Enforcement Agency continues to classify among the most dangerous.
The Kentucky House approved a medical marijuana legalization bill in 2021 and 2022, but the state Senate refused to vote on it. A majority of senators support the bill, but leaders of the Senate, where a Republican supermajority controls its calendar, decided not to schedule hearings or votes because a majority of Republican senators are against the measure.
Gov. Andy Beshear this summer declared the non-votes a dereliction of democracy, staked out a pro-medical marijuana position and is exploring the legality of hacking through the legislative brambles via some manner of executive order.
There is medical evidence against marijuana, which has been illegal since the 1930s, especially when the focus is young users. There is medical evidence for it. Definitive benefit-detriment science is slightly foggy for proposed use targeted to adults with specific medical conditions, but sentiment is clearly positive favoring those applications in Kentucky.
Other states have sifted complex cannabis issues and changed their laws: 19 states have fully legalized all marijuana; in another eight, medical marijuana is legal and cannabis possession is decriminalized, including Kentucky's neighbors Ohio and Missouri.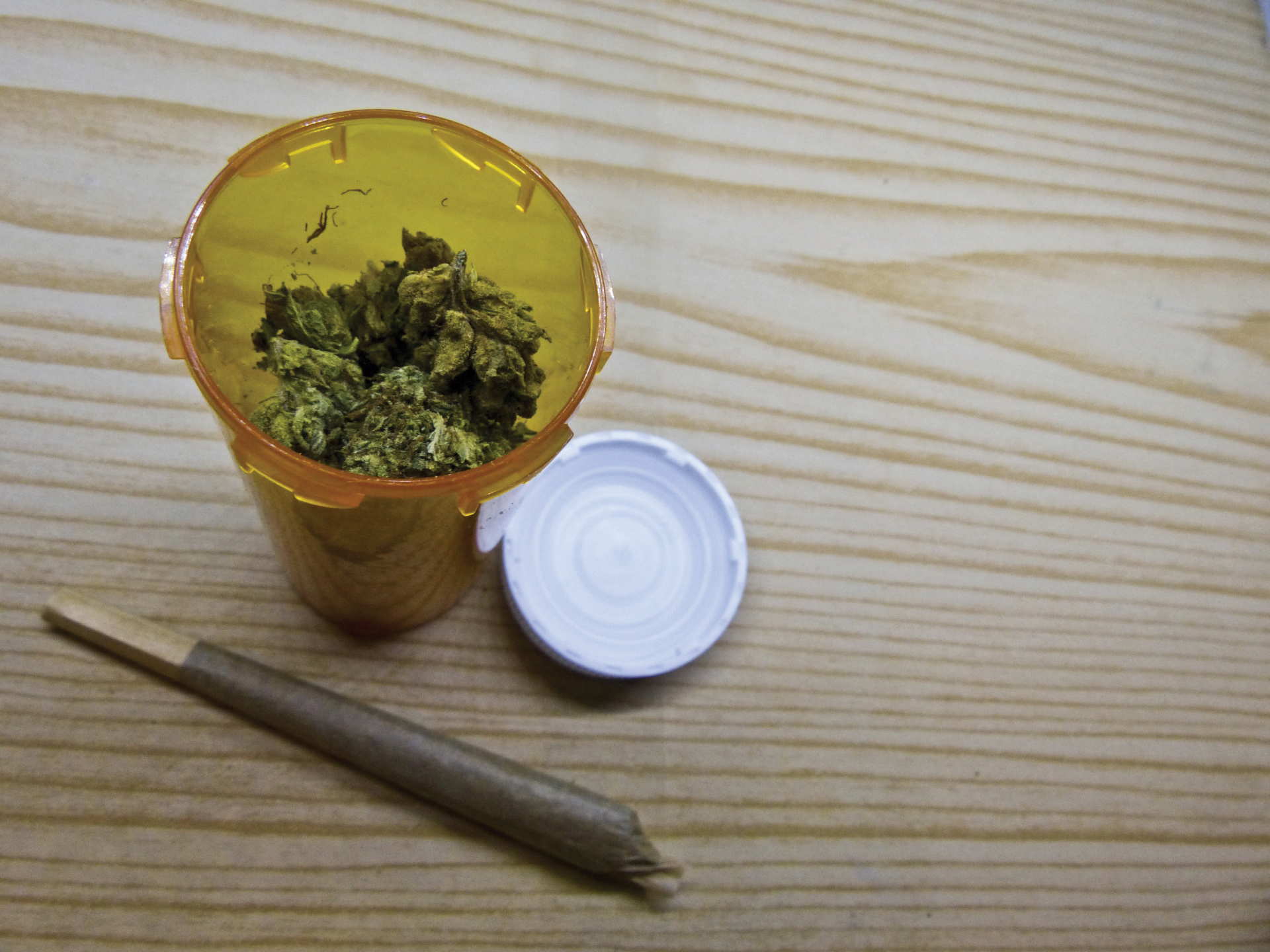 Pros and cons
The informational site Verywellhealth.com has a medical expert board that posts material to help empower visitors to take accurately informed steps in their health journey. It shares the pros and cons listed below on medical marijuana:
Pew Research Center finds 91% of Americans support legalizing marijuana for adults, with 60% favoring recreational use and 31% saying it should be legal for medical reasons only.
Scientific evidence remains limited
Clinical trials to determine if marijuana is effective in treating certain conditions have been restrictive and limited, but as medical marijuana becomes more common throughout the world, researchers are doing more studies, according to Verywellhealth. Expert reviews of research continue to advocate that more studies are needed. Research reviews note that long-term effects of cannabis are scientifically unknown, and without more research into dosage and adverse effects, scientific evidence on therapeutic effects will remain in question.
A big problem, as Verywellhealth notes, is that until the federal government downgrades marijuana from a Schedule I drug, widespread clinical trials are unlikely to happen in the United States.
A need for further study is the reason Senate President Robert Stivers has stated he opted to leave House-passed medical marijuana off the Senate's calendar and does not have a personal position for or against the legislation.
Legalization would put Kentucky Medical Association members in the position of writing prescriptions for marijuana, but anecdotal information suggests some doctors prefer no involvement. A request to the state professional organization for comment on the issue brought a 14-word response:
"KMA advocates for further clinical research of cannabis in the treatment of medical conditions."
That DEA Schedule I designation makes achieving comprehensive clinical testing in the U.S. look like an unachievable Catch-22.
Nonetheless, strong public support has pushed many states' elected officials to legalize medical marijuana. In Kentucky, the polling often cited is a 2020 survey from Interact for Health that found 90% of state residents favor medical marijuana, 59% favor legal marijuana in all circumstance and 49% favor specifically legalizing recreational marijuana use.
The 2022 General Assembly's refusal again to bring the bill through the full legislative process prompted Gov. Andy Beshear to become actively involved in advocating passage and mounting a formal effort to look for executive action he can take to move toward or achieve legalization.
"The legislature has failed to ultimately do the will of the people here," Beshear told The Lane Report. "Different polling shows 80% to 90% of Kentuckians favor medical marijuana, and the General Assembly's refusal to act at this point is anti-democratic. We see almost every other state in the country passing some form of medical marijuana so that they can provide assistance to those who would otherwise be on opioids, so that they can assist veterans dealing with PTSD and (Kentucky should also) so we are not once again the last state to meet the future."
Beshear created a 17-member Medical Cannabis Advisory Committee that is holding town-hall meetings around the state to gather public input and has opened an online portal for comments at medicalcannabis.ky.gov. Regarding the fundamental matter of legalization, that input has been overwhelmingly in favor, beyond 90%.
The committee is seeking Kentuckians' views on what conditions can and should be treated with medical marijuana and which ones should not. If marijuana cultivation occurs, what are proper restrictions to prevent black market activity and what protections and/or regulations and guidance would medical professionals need?
As this article was being compiled, Senate President Stivers provided a comment in mid-July:
"Well before the governor's creation of an advisory committee and statewide tour on the topic of medical marijuana, the legislature established the new research center at the University of Kentucky, committing $2 million, to scientifically explore the conditions for which medical marijuana may be useful," he said.
"The information that will be gathered by the research center is critical in the legislature's consideration of the issue, and I hope the governor will show more appreciation for the work professionals at UK are doing to equip us all with scientific data."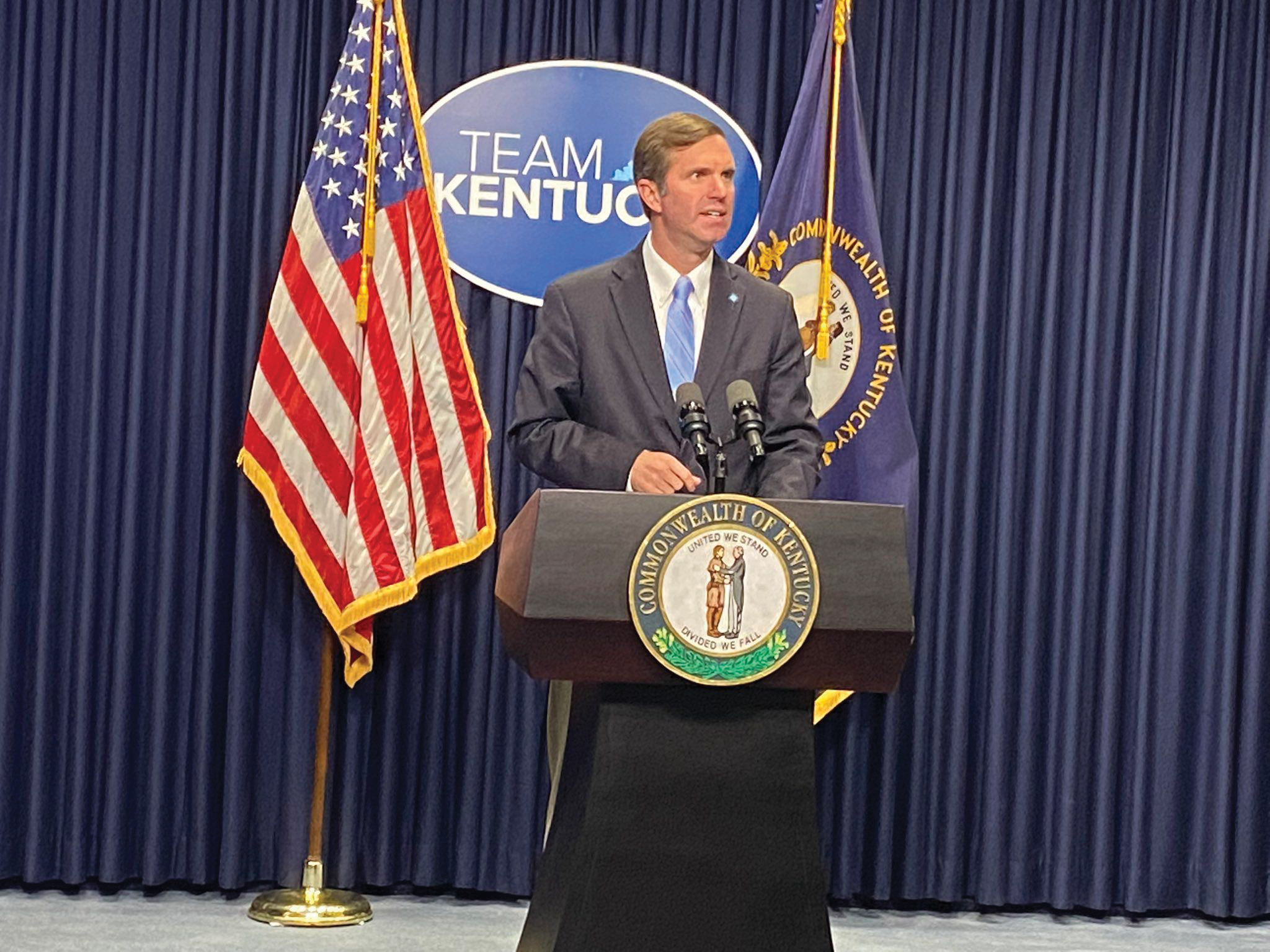 UK President Eli Capilouto named a director, steering committee and advisory board for the new UK Cannabis Center in July. Their first step will be setting research goals and an agenda to achieve them.
Research outside the U.S., such as in technically advanced Israel, is arriving at what many consider scientifically valid findings that marijuana is medically beneficial. But FDA-approved findings are still considered a vital stamp of approval.
Kentucky Agriculture Commissioner Ryan Quarles has a view of the issue that relates to the agribusiness impacts.
"Hemp is now a commercial crop that has a lot of uses, including potential health benefits. For the past two terms, we've been focusing on bringing hemp back legally as a historical, Kentucky crop," Quarles said. "If the General Assembly passes legislation concerning cannabis, we want to make sure our farmers have the ability to grow it."
While professional advocacy organizations are staying out of the debate, business community feedback occurs "in some instances," Beshear said, with more expected via the committee.
"Rightfully there are some parts of the business community that either have concerns about operations and/or would like to see certain things included in any outcome, and that's fully understandable," Beshear said. "We apply some of those same things to alcohol, for instance, which is certainly not illegal. These are all things that have been discussed in other states and have been addressed to varying degrees in other states.
"Our opportunity right here is to not just get best practices from other states but to then be able to discuss those inside the state now with those who are most directly impacted," he said.
Digging deeper
The most prominent opponent of legalizing medical marijuana is the Kentucky Family Foundation. The trend in research findings is increasingly worrisome, according to KFF Executive Director David Walls.
CNN recently carried a report that marijuana users are hospitalized for all causes more than nonusers.
"We're beginning to see tremendous amounts of impacts on young people" in study findings, Walls said. "That includes one in six people who start using marijuana under 18 develop an addiction. Marijuana has particularly adverse effects on young brains and to developing a dependency that can lead to various very dangerous behaviors."
KFF is concerned about the impact that further legalization would have on young people and on the health of commonwealth families and communities, he said.
"It's just not a good public policy decision that's in the interest of Kentucky."
State Rep. Jason Nemes has introduced medical marijuana legalization bills in the General Assembly for four years and passed it through the House in 2021 and 2022. He is sure that winning over a majority of Republican Senate members—the only poll that counts in getting medical marijuana passed, as he puts it—will happen as more senators hear the stories of Kentuckians and their family members who use it.
"Legislation this complex normally takes years to pass. It's frustrating," Nemes said, "especially for those who would benefit from it."
Himself a Republican from the wealthiest House district in the state, Nemes said he became a reluctant convert to advocacy of medical cannabis. Having never smoked it, never been around it or wanted to be around those who did, he considered it properly classified an illegal drug and assumed that 'medically' legal marijuana was a façade issue whose true intent was to move toward recreational THC use.
It was the many individual stories of "just regular citizens" and constituents who explained how it improved the quality of life for them or a family member with cancer, PTSD, seizure disorders and intractable pain that changed his mind.
Nemes said he agreed to meetings or would listen when constituents approached him at the grocery or at his child's ballgame "out of a sense of obligation" to hear them out.
"I wasn't convinced, but I looked into it more and I was wrong," he said.
Medical cannabis will create business impacts, Nemes said, such as farm producers, retail providers and regulators, but no taxation. "It would be immoral to tax it and make money on the back of sick people," he said.
Nemes does not see any valid route by which the governor can change the status of medical marijuana by executive order and criticizes Beshear "for providing false hope" to those who would benefit from legal access.
He plans to continue carrying a medical marijuana bill in each General Assembly session until a majority of Republican senators is achieved. It took 20 meetings, going over his bill word by word, Nemes said, to persuade prominent Hopkinsville Sen. Whitney Westerfield to change his mind. His efforts are focused on others who remain opposed.
"I want to make amends for my sin of being against it," Nemes said.