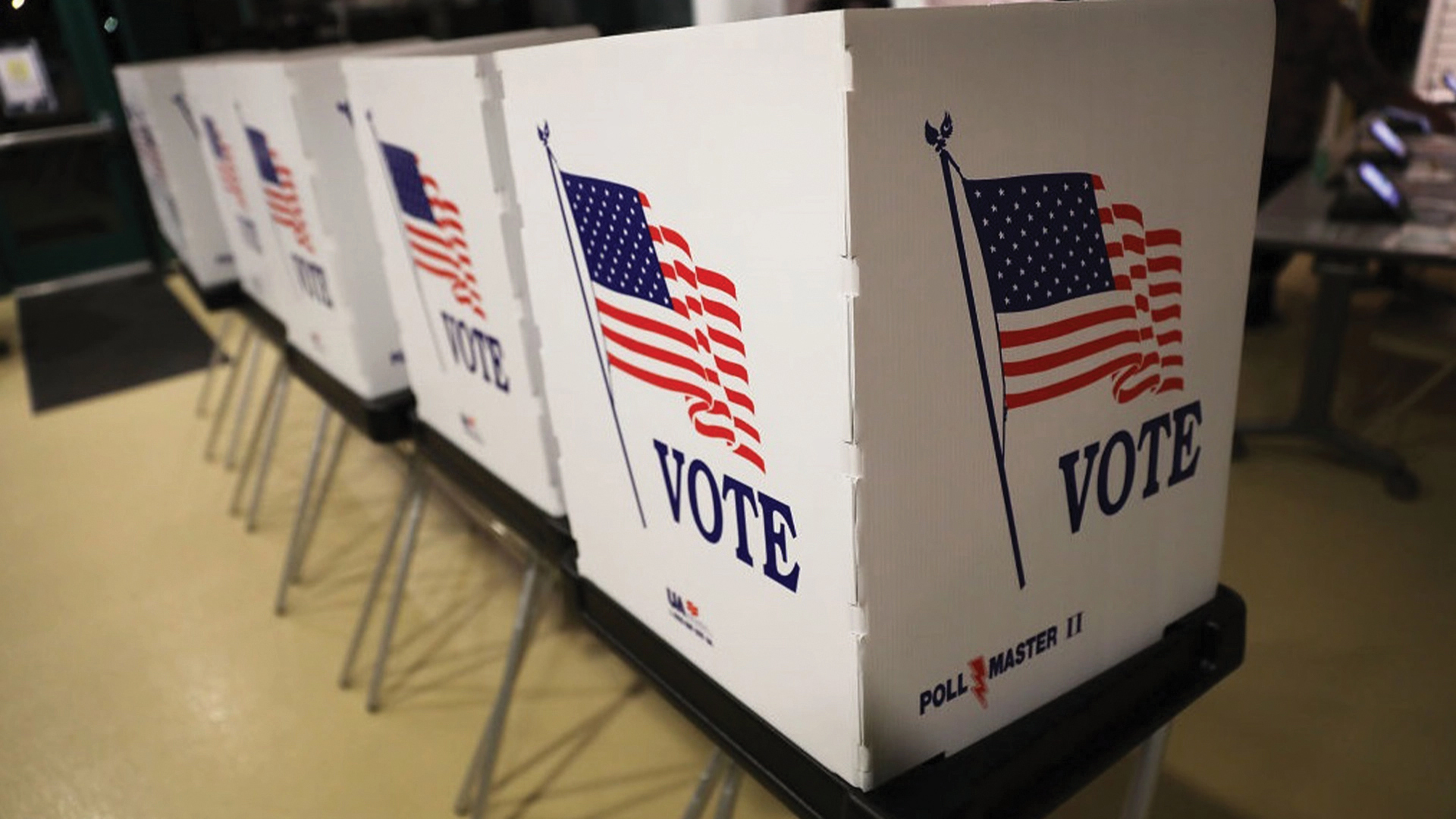 Kentucky is officially red.
According to the Secretary of State's office, voter registration numbers show our state to be slightly GOP in registration as of mid-July. For 172 consecutive months this trend has been consistent—fewer Democrats, more Republicans.
Now, with roughly 10% of Kentuckians in the "other" Independent column, the Democrat-Republican registration is almost dead even at 45% to 45%. As with other states, the Independent voter percentage has grown most of all.
Kentucky frequently gets the Republican label, since seven of eight seats in Congress are red. The state went against Obama twice, then heavily for Trump twice. The state House and Senate are supermajority GOP, an advantage of 105-33 overall.
Since the House joined the Senate in the 2016 GOP wave, major changes have occurred for business. Right-to-work laws and reform of the prevailing wage law were seminal moves. On July 12, new laws from the recent session hit the books. The cut to the state income tax from 5% to 4% by January 2024 is a major initiative led by Republican champions. Charter-school pilot projects are another.
Still, the state remains competitive in the biggest way with a constant struggle for the Governor's Mansion. As in North Carolina and Louisiana, the governor is a Democrat with popular poll numbers and a campaign war chest.
Looking back, the Bluegrass elected Republican governors in 1943 and 1967. The drought was broken in 2003 with Gov. Ernie Fletcher, and then again in 2015 by Gov. Matt Bevin; neither were re-elected.
The race for 2023 is still a bit below the radar, but going full tilt. Kentucky remains one of just five states in the country to elect constitutional officers in odd years. It's this "oddity" that continues to attract national coverage. The incumbent, Gov. Beshear, raised another $1 million-plus in the recent quarter, putting him near $3.5 million total. Republican candidates Ryan Quarles, Daniel Cameron and Savannah Maddox raised a combined $1 million in a matter of weeks.
In 13 of 15 presidential elections from 1900-1956 the state went Democratic. Richard Nixon carried Kentucky all three times. Bill Clinton won twice in the 1990s as Mitch McConnell and Jim Bunning cemented the U.S. Senate seats.
Then in 2000, Republicans began control of the state Senate, even though Democrats led in voter registration by several hundred thousand. Fast forward 20 years later and we've entered a new era with new dynamics. Those in politics know that accumulations of power create more conflict from within. Nearly every news cycle features the congressional struggles brooding in ultra-liberal and ultra-conservative factions of the parties. For years Kentucky Democrats often ran from the national party due to extremes.
Now the state GOP is seeing intra-party challenges to established Republicans. Recent primaries produced several "freedom" or "liberty" labeled winners. Others in this wing have begun efforts for 2023 in the attorney general and treasurer races, where they will face well-known party members.
Current Republican lawmakers include highly conservative voices, some of whom are reluctant to support signature industries, namely bourbon and horse racing. A few new GOP faces expected to take the "W" this Nov. 8 could tip the balance in terms of being pro-business.
So with all this red fervor, one begins to ponder: What ever happened to the Southern Democrat, once a juggernaut of power in this part of the country? On the night after the Civil Rights Act passed in 1964, President Lyndon Johnson mused that the price would be "the Democratic South" in future years. Time has proven his prediction true.
Senate GOP Leader McConnell's upset win in the Reagan landslide of 1984 was the only state GOP pick-up that night. In a not-so-ironic way, McConnell's victory then paved the way for the modern red moment we're experiencing now.