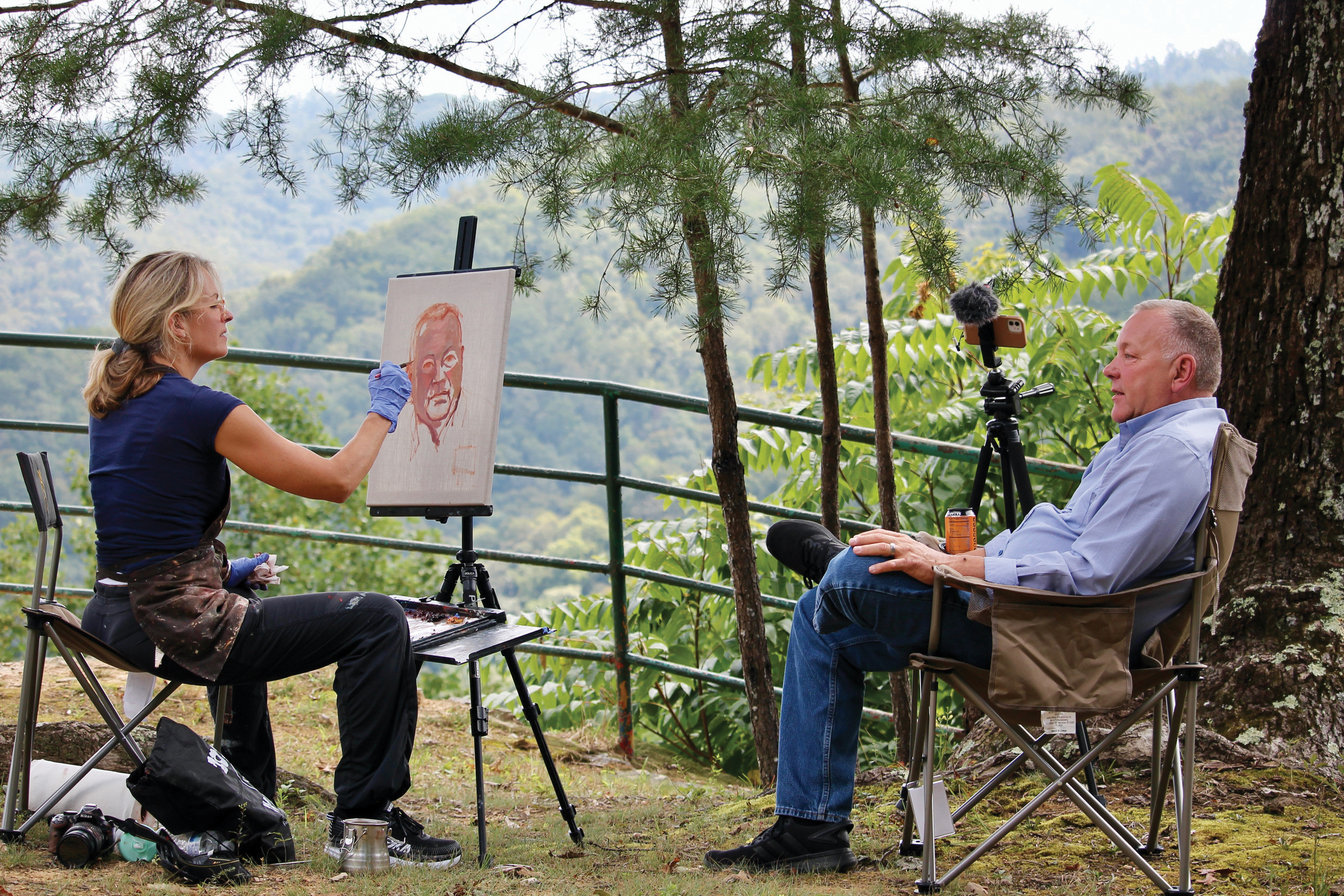 On Aug. 22, the LexArts Gallery in Lexington will unveil the Common Wealth of Kentucky Project, an exhibit that is the culmination of a year-long art and culture project focusing on the richness and diversity that makes Kentucky what it is.
Kentucky contemporary impressionist painter Kelly Brewer, writer and multimedia creative Beth Pride, and advocate Jill Johnson spent a year traveling Kentucky, painting portraits of its people in real time while collecting oral histories. The exhibit shares participant stories in a multisensory experience that includes seeing the history in their faces while hearing their voices in short soundbites using QR-code technology.
The initial concept for the project was born in 2021, when Brewer—who typically paints standing up—was recovering from knee-replacement surgery and grieving the loss of her mother to cancer. While going through her mother's journal, she was inspired to find a way to use her art to make a difference.
"Her mother taught her that we are the same at our core, connected in ways we do not always recognize," explains Pride. "Jo saw the promise in all people, and Kelly was moved to honor her mother by representing the goodness of the human spirit as it brings us together."
The three women say they had no particular strategy for selecting participants for the project: The only mandate was to cover a diverse population, ethnically and socioeconomically.
"The people covered at first were people we knew," said Pride, "and often they recommended others. So, typical of a Southern state, there are only a few degrees that separate our 70 participants."
All of the participants were asked the same three questions: "What is your story?" "What is your connection to Kentucky?" and "How do you connect with others?"
The project took them to nearly every region of Kentucky, from the river-bottom corn flats of Paducah to the coal mountains of Prestonsburg. And while the geographical differences were distinct, they uncovered the commonalities that tie us together as Kentuckians.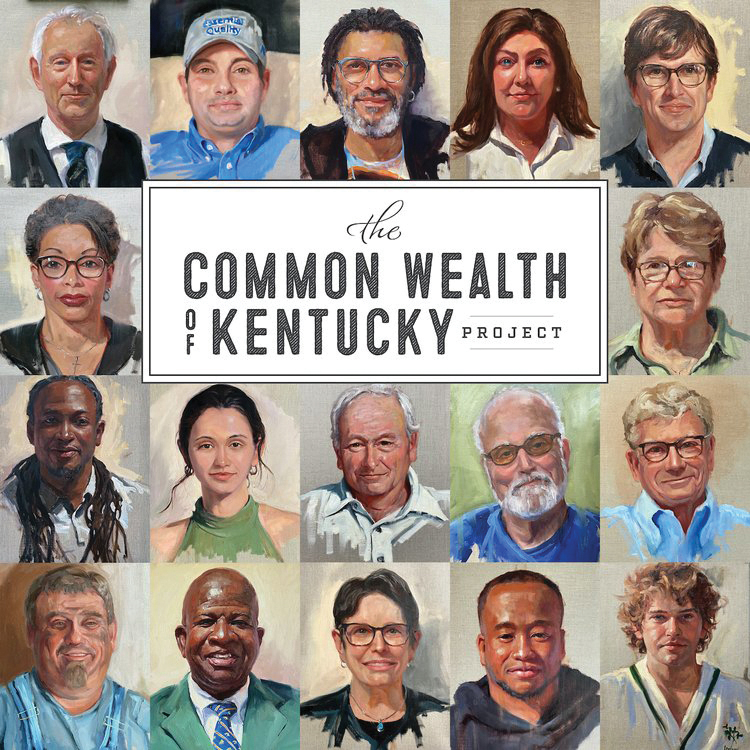 Among the 70 Kentuckians covered in the project are Maker's Mark's Bill Samuels Jr., UK basketball legend Kenny "Sky" Walker, 21c Museum Hotel's Laura Lee Brown, horse trainer Brad Cox, U.S. Congressman Andy Barr, Olympian Lee Kiefer, Prestonsburg Mayor Les Stapleton, Kentucky Sports Radio's Matt Jones, Keeneland President Shannon Arvin, Glasgow natives Jim Gray and Kelly Craft, and former Kentucky first lady Jane Beshear. Some faces and names may be less recognizable, but their stories are equally valuable and compelling.
Also included at the exhibit are original Kelly Brewer Kentucky life figurative and landscape paintings and videos of places and processes that were part of the project. Gallery copies of the "The Common Wealth of Kentucky Project" book will also be available on-site for those who want a deeper dive into the project. (The book will be released on Aug. 22 across Kentucky, with preordering available now at thecommonwealthofkentucky.com/store.)
Visitors are encouraged to bring a smartphone and earbuds and take their time seeing and hearing the 70 members of the portrait community.
The exhibit will run for five weeks. A percentage of the proceeds from the auction of the portraits and Kentucky life paintings will be donated to the Jo B. Robertson Charitable Foundation, helping Kentuckians in need.