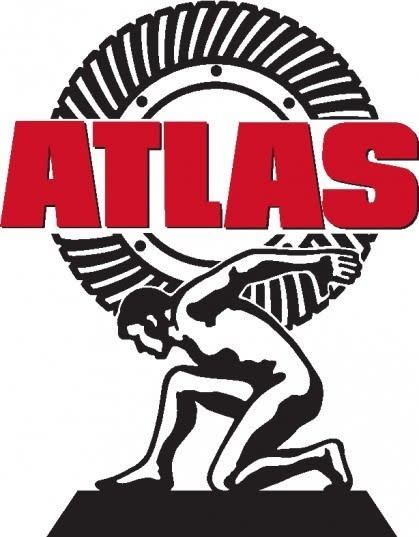 HARDINSBURG, Ky. — Atlas Machine and Supply Inc. announced it is investing $3.47 million to construct a new 32,500-square-foot facility in Hardinsburg, creating 78 well-paying jobs for local residents.
The facility will serve as headquarters for the company's Field Machining Division, which performs on-site industrial repairs for manufacturers throughout the United States and beyond.
The project comes in response to the company's Field Machining Division seeing an increased demand for its onsite services. Atlas' new, larger facility will assist the company in reaching its potential for field machining services by allowing it to improve the efficiency and flexibility of the group, better attract and retain talent, and provide space for continued growth. The facility will be located on 10 acres in the Breckinridge County Industrial Park and will replace a smaller Atlas location in nearby Harned where more than 20 are currently employed. The building project is on track to create 78 additional well-paying jobs over a 15-year period, bringing the eventual total number of employees at the new facility to 100.
Richie Gimmel, president of Atlas Machine and Supply, said the company is excited to build a new facility in Breckinridge County to serve as the headquarters for Atlas' expanding Field Machining Division.
"The project will enable us to further strengthen our already solid partnership with the Breckinridge County Area Technology Center, Breckinridge County United and many others in the community," Gimmel said. "We also would like to thank the Kentucky Department of Economic Development for providing the tax incentives to help make this decision even easier."
Atlas Machine and Supply Inc. is a fourth-generation family business founded in 1907 in Louisville. Originally focused on elevator design and manufacturing, Atlas Machine today primarily helps keep large-scale machines operational. The company also provides compressed air systems and services necessary for many manufacturers. Manufacturers rely on Atlas Machine for the repair and re-manufacture of industrial parts that keep their industrial plants running. The company services, manufactures and repairs machinery for customers principally in the manufacturing sector throughout the United States and worldwide.
To encourage investment and job growth in the community, the Kentucky Economic Development Finance Authority (KEDFA) in July preliminarily approved a 15-year incentive agreement with Atlas Machine and Supply Inc. under the Kentucky Business Investment program. The performance-based agreement can provide up to $1.25 million in tax incentives based on the company's investment of $3.47 million and annual targets of:
Creation and maintenance of 78 Kentucky-resident, full-time jobs across 15 years; and
Paying an average hourly wage of $39 including benefits across those jobs.
Additionally, KEDFA approved Atlas Machine and Supply Inc. for up to $50,000 in tax incentives through the Kentucky Enterprise Initiative Act (KEIA). KEIA allows approved companies to recoup Kentucky sales and use tax on construction costs, building fixtures, equipment used in research and development and electronic processing.
By meeting its annual targets over the agreement term, the company can be eligible to keep a portion of the new tax revenue it generates. The company may claim eligible incentives against its income tax liability and/or wage assessments.
In addition, Atlas Machine and Supply Inc. can receive resources from Kentucky's workforce service providers. Those include no-cost recruitment and job placement services, reduced-cost customized training and job-training incentives.
For more information on Atlas Machine and Supply Inc., visit atlasmachine.com.
Click here for more Kentucky business news.