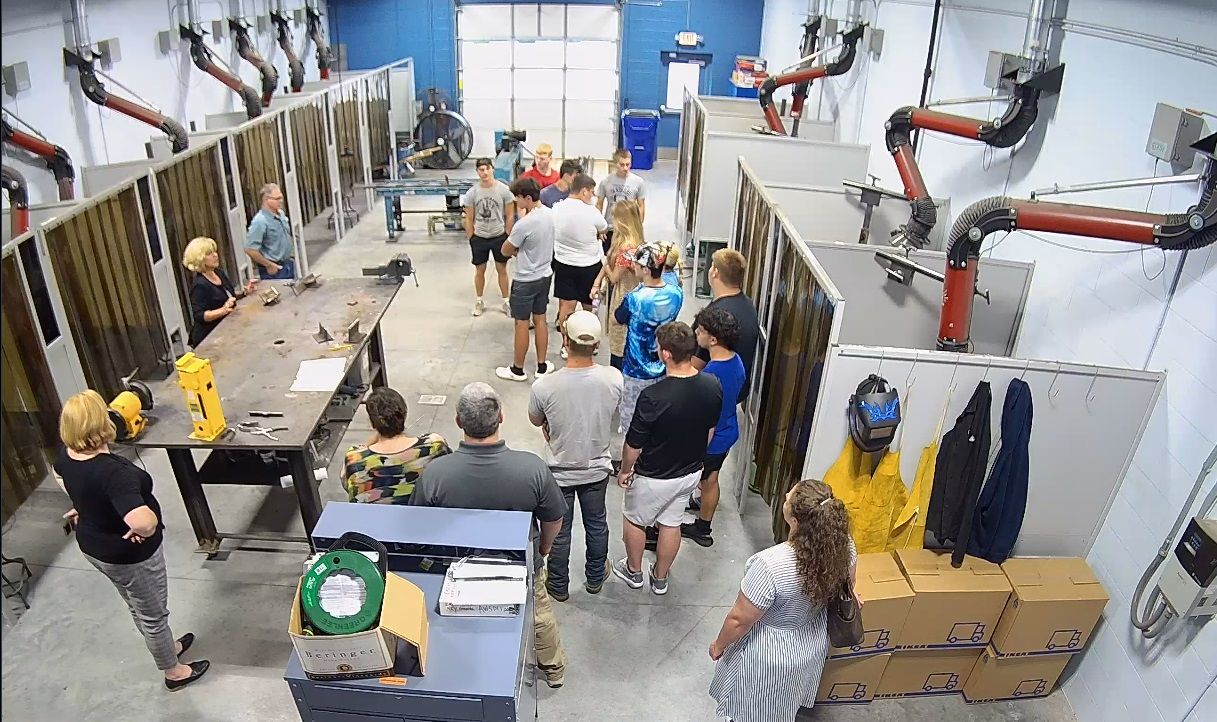 COVINGTON, Ky. — The Enzweiler Building Institute of the Building Industry Association of Northern Kentucky (BIA) announces a groundbreaking ceremony to celebrate the commencement of the renovation of an existing retail space to house their Covington Campus.  The ceremony will be held on Monday, September 12 at 2:00 pm at 3901 Winston Ave. Covington, KY (Latonia).
The renovation project will be the site of a 10,500-square-foot facility that will house programs in Carpentry, Electrical, Heating, Ventilation and Air Conditioning (HVAC), Plumbing, Masonry, Facilities Maintenance and Remodeling, and Welding and will serve as the home base of the Covington Academy for Heritage Trades. "Covington welcomes the Enzweiler Institute to Latonia," said Covington Mayor Joe Meyer. "There is great demand for training in the construction trades. The Latonia location is very convenient and accessible for all Covington residents. It gives city residents a wonderful opportunity to acquire a skill that provides excellent economic prospects."
According to recent surveys by the U.S. Bureau of Labor Statistics for the regional market, there will be a need for over 65,000 professionals in these trades alone over the next ten years. "Partnering with BIA on this project is what economic and workforce development should be about," said Tom West, Covington's Economic Development Director. "This school will address the needs of our citizens looking to skill up for better jobs, and they'll do so without incurring debt or high tuition rates. Plus, it's going to help contractors meet critical labor demands that have plagued the construction industry. This school will have considerable impact."
The project is funded through various sources, including the Kentucky Work Ready Skills Initiative, the Duke Energy Foundation, Kentucky Workforce Innovation & Opportunity Act funds from the Commonwealth of Kentucky Education and Labor Cabinet and through a Workforce Development Agreement with the City of Covington. "We are very pleased to support the BIA and the City of Covington on this impactful opportunity they are providing to residents in Northern Kentucky. In the economic development work we handle each and every day, we see the need for additional skilled construction workers. We can't afford a shortage in order to keep up with the pace and continued trend of business and residential growth in our region," said Rhonda Whitaker Hurtt, Vice President of Community Relations, Duke Energy Ohio and Kentucky.
The total investment in the project is over $1.3 million.  When final, the Enzweiler Building Institute's Covington Campus state-of-the-art training center will house hands-on laboratories for Welding, Carpentry and Masonry.  Combination classrooms and hands-on laboratories will house programs in electric, HVAC and plumbing.  Facilities Maintenance students will utilize most of the space as well in class and laboratory instruction for the Covington Academy for Heritage Trades.
Classes are expected to begin in January of 2023.  Post-secondary evening adult courses will be offered in all trades from 6-9 pm in the evenings.  Most courses are attended two nights a week, while some four-night-a-week accelerated options are available.  Daytime instruction will be offered to all area high school students through schools that enter into an agreement to utilize training at the facility.  High school courses of study include an Introduction to Trades program that earns the student four hours of school credit.
The BIA operates the Enzweiler Building Institute, the longest running, continually operating private trade school operated under the auspices of the National Association of Home Builders. Since 1967, the Institute is housed at the Building Industry Association of Northern Kentucky's Building Center at 2751 Circleport Drive, Erlanger, Kentucky and in January 2023 in Covington at the Latonia Commerce Center.
Click here for more Kentucky business news.