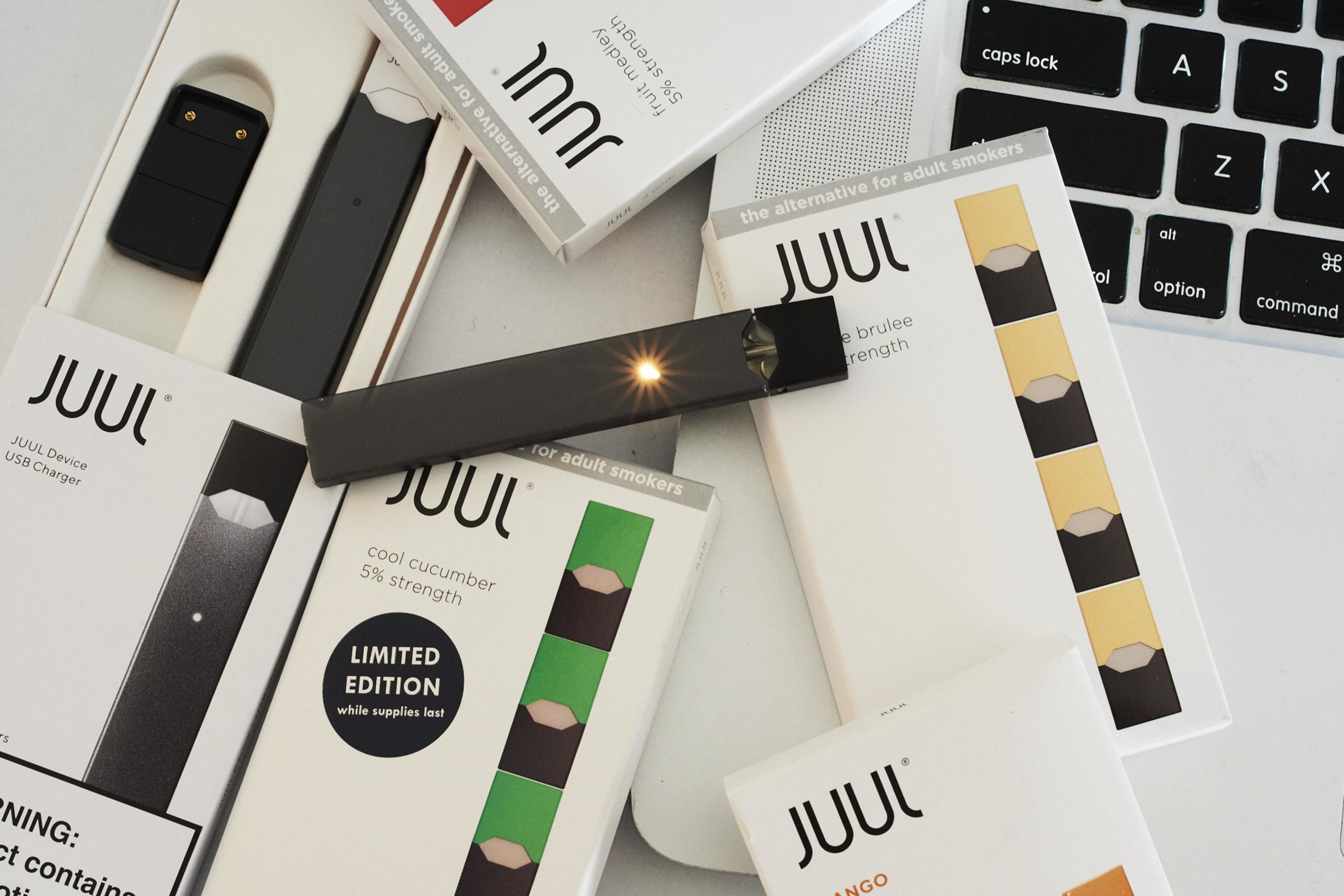 FRANKFORT, Ky. — Attorney General Cameron announced a $438.5 million tentative agreement with electronic cigarette manufacturer JUUL Labs, Inc. has been reached and will return at least $14 million to the Commonwealth. The proposed agreement settles claims with Juul for the company's unlawful marketing and sales practices.
"Deceptive marketing and sales practices have no place in Kentucky," said Attorney General Cameron. "This tentative agreement resolves allegations that JUUL illegally marketed vaping products to underage youth and misled consumers regarding the nicotine content of their e-cigarettes. It secures at least $14 million for the Commonwealth and requires the company to revise their marketing and sales practices."
JUUL manufactures and markets e-cigarettes or vaping products, which atomize nicotine salts derived from tobacco in a single-use cartridge. The company markets their products as an alternative to combustible cigarettes and, until recently, dominated the vaping market.
A two-year, bipartisan investigation by 34 attorneys general revealed JUUL rose to this position by advertising its products to youth, knowing the underage purchase of e-cigarettes is both illegal and unhealthy. The investigation found that JUUL targeted underage users by offering free samples, popular flavors, and relentlessly marketing its products through launch parties, social media posts, and advertisements depicting young, trendy models.
The investigation also revealed that JUUL's original packaging misled consumers about the presence and amount of nicotine in its products. The company also misrepresented its product as a smoking cessation device without FDA approval to make such claims.
Under the tentative settlement, JUUL agrees to reform its sales and marketing practices by refraining from:
Advertising to youth and depicting users under the age of 35 in its marketing materials;
Selling flavored products that have not been approved by the FDA;
Making misleading statements regarding the nicotine content of its products; and
Allowing website access without age verification on the landing page
In addition to the settlement payments, the agreement also includes sales and distribution restrictions related to product displays, retail and online sales limits, age verification, and retail protocol compliance checks.
Attorney General Cameron was joined by attorneys general from Alabama, Arkansas, Connecticut, Delaware, Georgia, Hawaii, Idaho, Indiana, Kansas, Maryland, Maine, Mississippi, Missouri, Montana, North Dakota, Nebraska, New Hampshire, New Jersey, Nevada, Ohio, Oklahoma, Oregon, Puerto Rico, Rhode Island, South Carolina, South Dakota, Tennessee, Texas, Utah, Virginia, Vermont, Wisconsin, and Wyoming in the tentative agreement.
Click here for more Kentucky business news.