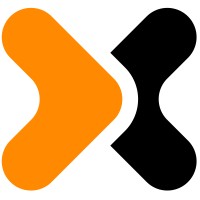 LOUISVILLE, Ky. — Leaders from Inxeption, an industrial commerce and supply chain digitization company, cuts the ribbon on the company's new Louisville headquarters, which will create 200 full-time jobs with a $125 million investment over the next five years.
Inxeption's new headquarters is located in an 18,000-square-foot space on the 29th floor of the PNC Tower in downtown Louisville. Since the start of 2022, the company's domestic logistics business has expanded by more than 180% with increased demand for real-time quoting and same-day truckload and LTL bookings. Inxeption provides industrial manufacturers with secure multimodal shipments through a single user interface. Its international logistics business grew by 270% in the first half of 2022, as the company supported U.S. import and export business.
"Inxeption is creating a revolution in industrial commerce by bridging 'supply chain as a service application with an unparalleled digital commerce platform," said Farzad Dibachi, Inxeption co-founder and CEO. "Our new supply chain and operations headquarters in Louisville ensures we have the space to grow to meet the evolving needs of our customers. We have found fantastic talent and are delighted to promote economic growth in the great commonwealth of Kentucky."
The company's secure and scalable cloud-based digital commerce platform provides industrial and supply chain businesses with on-demand capital, data, products and services. Inxeption helps companies of any size and industry drive sales, gain operational visibility and realize cost savings. In addition to its new Louisville headquarters, the company maintains offices in Atlanta, Chicago and Cupertino, California.
Click here for more Kentucky business news.