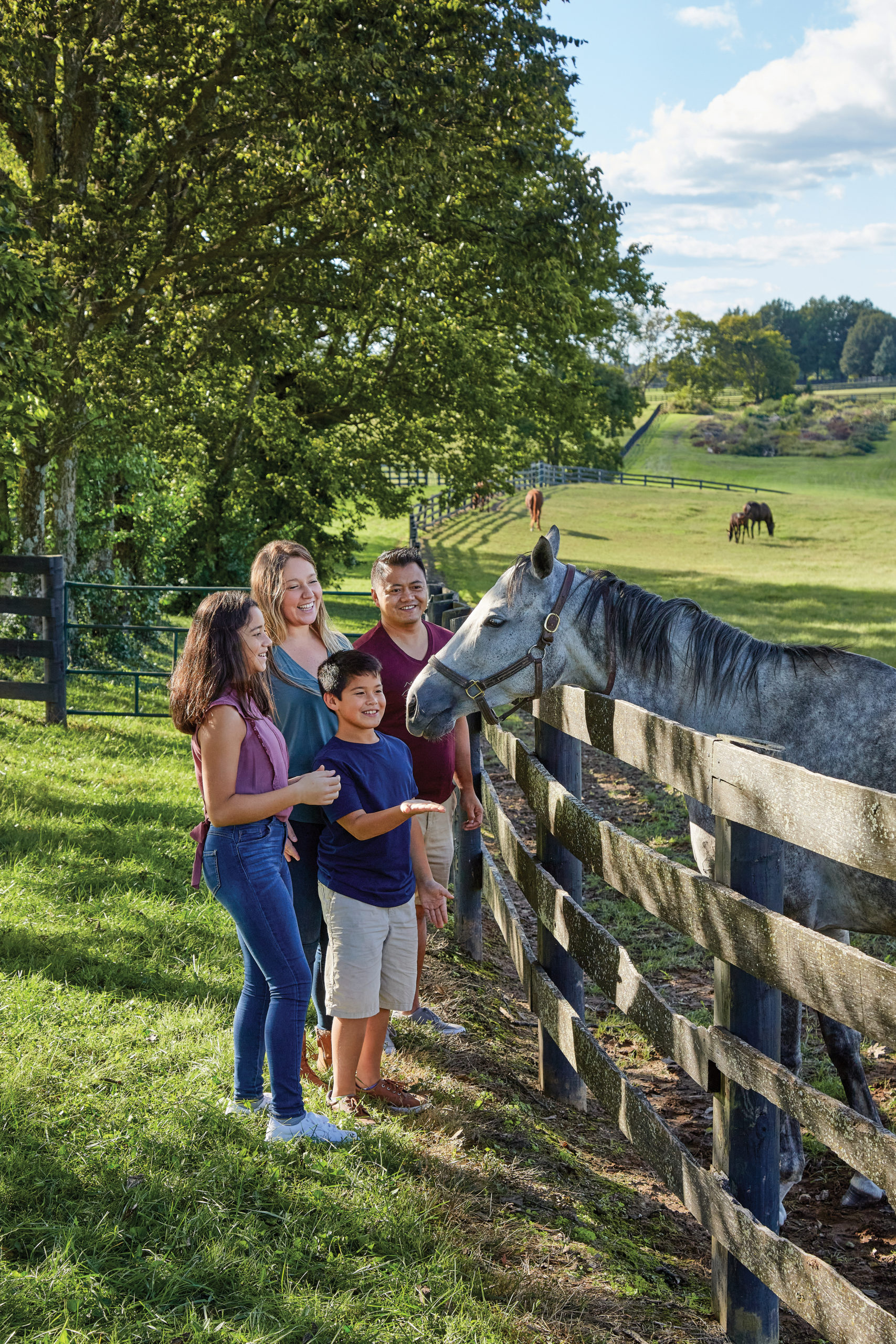 Central Kentucky tourism officials are welcoming visitors who've been champing at the bit to watch horse races, eat hot browns and beer cheese, listen to live music and visit cultural sites.
Mary Quinn Ramer, president of VisitLEX (Lexington's visitor and convention bureau), says people come for Kentucky's authentic adventures and sightseeing curated just for them.
"We call it the 'small-batch experience,'" she said. "Whether it's a family vacation, an anniversary or a girls' getaway, the region has the attractions and culinary experiences to suit any visitor. So many of our attractions—from the Kentucky Horse Park in Lexington to Fort Boonesborough in Richmond to our trails, rivers and zip lines—offer people the opportunity to really experience the nature, culture, history and signature industries of Central Kentucky. The region offers a perfect combination of big-city amenities and small-town charm and a variety of experiences all within an easy drive!"
Signature events are making a comeback after being scaled back or paused over the past two years, including the Great American Brass Band Festival in Danville, Georgetown's Festival of the Horse, Midway's Francisco Farm's Art Fair, the Kentucky Guild of Artists and Craftsmen Fall Fair in Berea, the Blackberry Festival in Carlisle and Pioneer Days in Winchester.
Known as the Horse Capital of the World, Lexington was proud to again host the prestigious Breeders' Cup event at Keeneland Racecourse in early November. Keeneland's annual spring and fall Thoroughbred racing meets draw hundreds of thousands every year and Keeneland also hosts four Thoroughbred sales each year in January, April, September and November.
The region is home to around 450 horse farms. A drive in nearly any direction will take you through the region's rolling green pastures lined with historic stacked-stone fences. If you want to tour one of the horse farms, Horse Country Inc. offers a variety of tours that typically last about 90 minutes, according to Horse Country Executive Director Hallie Hardy.
"Horse Country member tours cover the gamut of the equine industry—from tours focused on the Thoroughbred industry to the breeding and training in the performance disciplines and the supporting sectors of veterinary care, feed mills and adoption facilities," Hardy said.
The Kentucky Horse Park has live equine presentations, horse shows, museums and holds other special events during the year. The park also features a campground and horseback-riding experiences.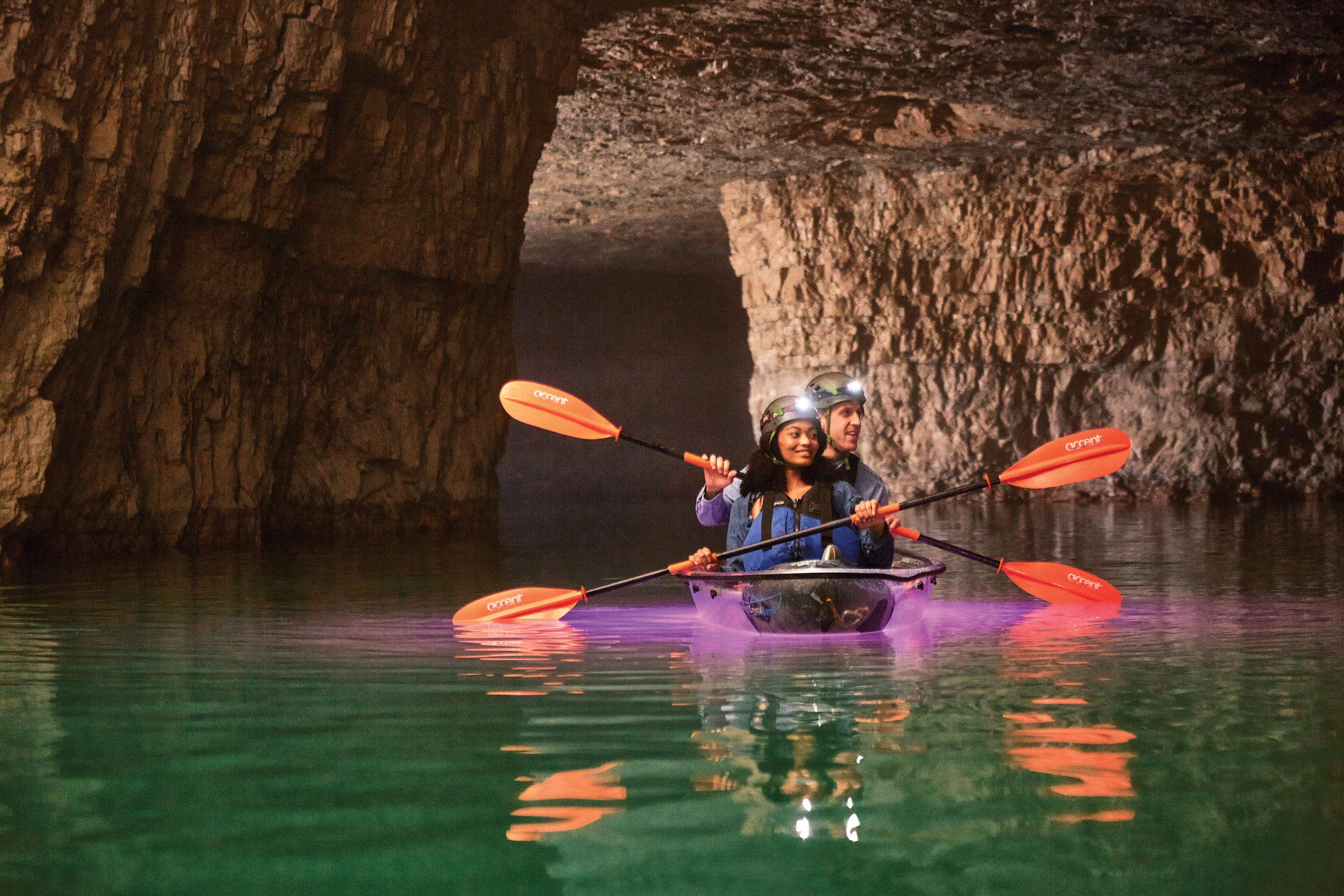 Old Friends, a Thoroughbred retirement farm in Georgetown, is home to more than 200 former racehorses who can now spend the remainder of their years peacefully enjoying the rolling pastures and taking treats from guests.
As for live music and entertainment, Lexington has plenty. The booming Distillery District sits on 25 acres in downtown Lexington that was redeveloped in 2008. It is now home to the James E. Pepper Distillery; Barrel House Distillery; a variety of restaurants; The Burl, located in a 1926-era former train depot; RD1 Spirits; Brevede Coffee Co.; Wise Bird Cider Co.; and numerous shops.
Manchester Music Hall, located in the former William Tarr Distillery Warehouse #2, welcomed acts like 311 and Puddle of Mudd this fall, while nearby Rupp Arena's 2022 headliners included Keith Urban, Backstreet Boys and Carrie Underwood.
Danville's Norton Center for the Arts, located on the campus of Centre College, hosted performances of Chicago and Hairspray this fall. At the EKU Center for the Arts in Richmond, the December holiday lineup includes The Lexington Ballet Co.'s performance of "The Nutcracker" and Leslie Odom Jr.
When it's time to take a break from the touring, Central Kentucky has an abundance of food and beverage options.
"From casual to fine dining, visitors will find a uniquely Central Kentucky experience: the beer cheese and Ale-8-One in Winchester, the spoon bread at Boone Tavern in Berea, and the sweet treats at Burke's Bakery in Danville," Ramer said. "In Lexington, you'll find Keeneland's signature burgoo and bread pudding. Drive to Frankfort and stop along the way for Ruth Hunt Candy. The Bluebird in Stanford and Shaker Village both offer unique Southern farm-to-table experiences, and the Beaumont Inn in Harrodsburg was deemed an American Classic by the James Beard Foundation in 2015."
Shaker Village of Pleasant Hill, near Harrodsburg, encompasses 3,000 beautiful acres and was home to the third-largest Shaker community in the U.S. between 1805 and 1910. Here, visitors can experience a real working farm; dine in their signature restaurant; stay at the historic guest rooms, suites and private cottages among 13 restored Shaker buildings; shop; or attend one of the many special events the village hosts year-round.
There are numerous local and regional art museums and public art displays in the region, including the Kentucky Artisan Center in Berea, which features the works of more than 800 artisans and regularly hosts live art demonstrations, and the Art Center of the Bluegrass in Danville, which has regular art exhibits and programming. Artists also gather to sell their creations at the Woodland Art Fair and the Waveland Art Fair, both held annually in Lexington.
For outdoor fun, the Red River Gorge in Stanton has an abundance of natural landmarks and also hosts concerts, an adventure trail marathon and a farmer's market.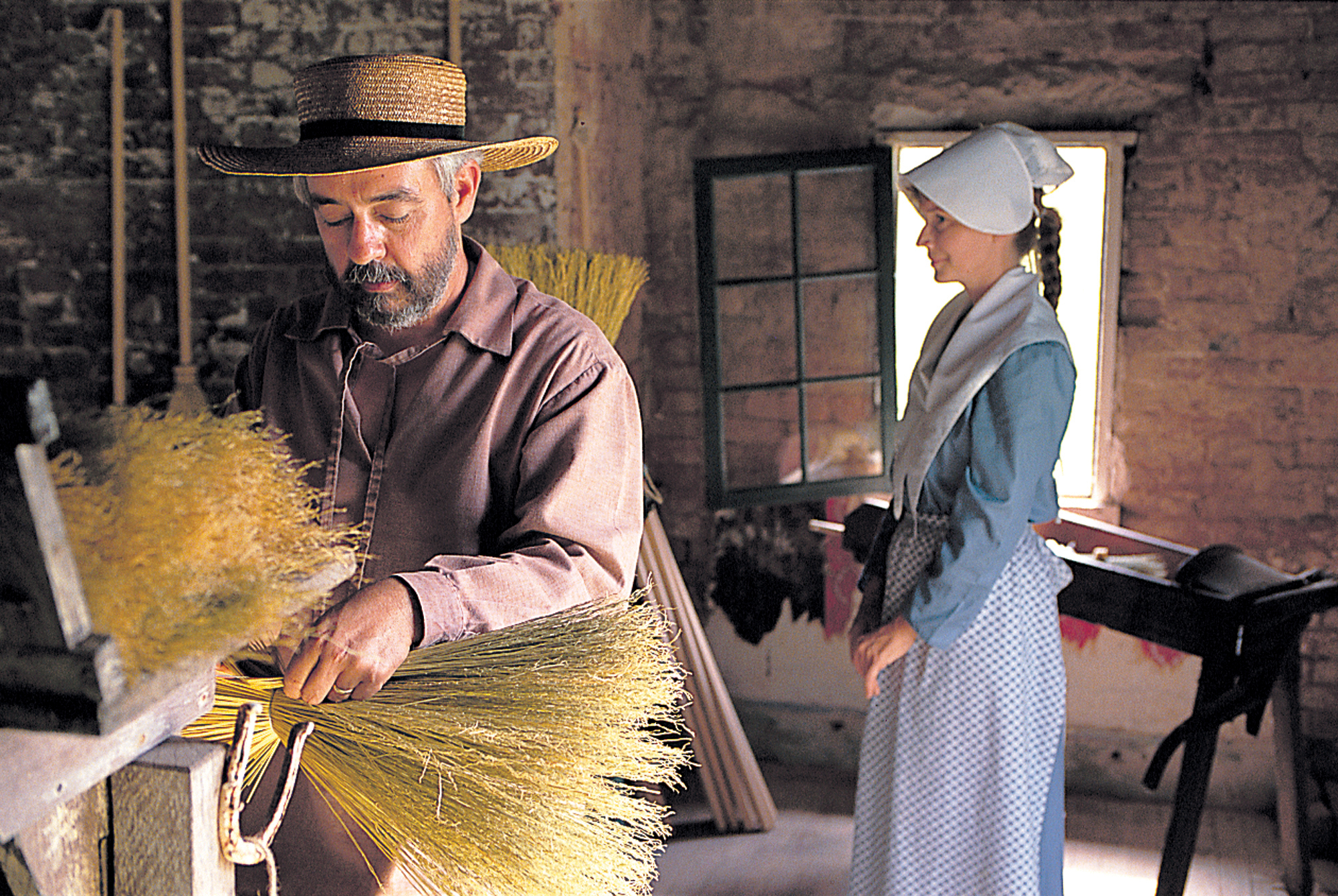 Visitors flock here for hiking, standup paddleboarding, fishing, kayaking and zip lining. When it's time to rest, destinations like Natural Bridge State Resort Park in Slade offer cottages, condos and a campground.
In Anderson County, Vertigo Bungee overlooks the Kentucky River and offers one-of-a-kind bungee jumping experiences.
Kentucky is a golfer's paradise and there are numerous public and private courses across the region such as the 18-hole Cherry Blossom Golf Club in Georgetown, which has consistently earned top honors for public courses in Kentucky by Golfweek magazine.
To learn more about things to see and do in the region, along with sample itineraries, visit bluegrassky.com/'about-the-region.