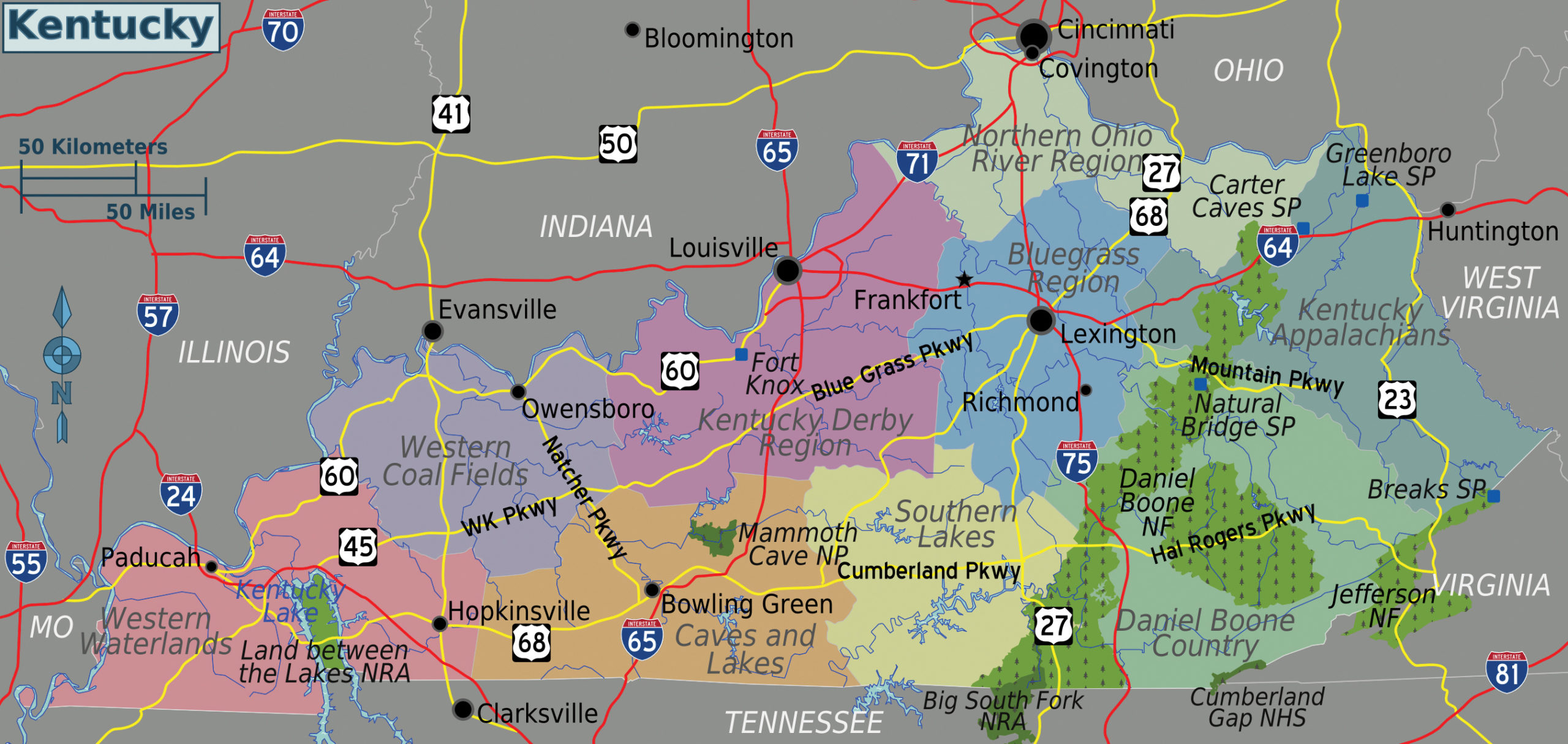 Kentucky keeps earning economic development recognition at the national level against much larger competition because it has strengths that make it the best place to do business in the U.S. Here are the Top 10 reasons the Bluegrass State is the right place to grow your business.
1. We're in the middle of everything. The Bluegrass region is within a day's drive of two-thirds of the U.S. population, at the center of a 34-state eastern U.S. distribution area with the world's most important industrial and consumer market.
2. Unmatched logistics. Kentucky ranks second in the nation in air cargo shipments. Business is served by two international airports with three global shipping hubs—the UPS Worldport, the DHL Americas hub in Northern Kentucky and the Amazon Air Hub—plus several FedEx ground hubs. Made in Kentucky today? It can get anywhere in the world virtually overnight.
3. Effective networking. Kentucky is served by 20 interstates and major highways, major rail networks, the Ohio and Mississippi rivers, five commercial airports and dozens of regionals. This transportation network can move products efficiently by air, rail, road and water to all points of the globe.
4. Cost of doing business. Kentucky ranks first in the nation for cost of doing business according to CNBC. Kentucky's innovative and progressive tax incentive programs provide flexible assistance to businesses locating, expanding or reinvesting in
the state.
5. Electrifying power rates. Kentucky has the lowest cost of electricity for industrial operations among states east of the Mississippi River—nearly 20% lower than the national average.
6. Training the workforce of the future. The Kentucky Cabinet for Economic Development offers workforce recruiting and training assistance at no charge. In addition, KCED can custom design a solution to meet specific needs, saving time and money. In 2021 alone, KCED trained 95,000-plus people to support 5,000 companies.
7. A business-minded educational approach. Kentucky colleges and universities are true partners increating the workforce of the future. They understand the needs of business, from innovative K-12 schools and apprentice-style training to cutting-edge research universities and continuing education.
8. Strong support for innovation and entrepreneurship. Kentucky encourages innovation and small-business startups by an array of unique, effective programs for both entrepreneurs and investors. The KY Innovation office offers startup and capitalization assistance and mentoring to turn ideas into reality.
9. Unsurpassed quality of life. Dollars go further in Kentucky! The cost of living is more than 10% lower in Kentucky than the U.S. average; housing costs are up to 30% lower. Life outside the office couldn't be better. Central Kentucky's breathtaking countryside is the heart and soul of America's Thoroughbred industry. Bluegrass music, crafts and fine arts are known around the world.
10. Business-friendly attitude. The team at the Kentucky Cabinet for Economic Development will help identify needs and work with you one-on-one to devise solutions that will maximize your success while lowering costs.