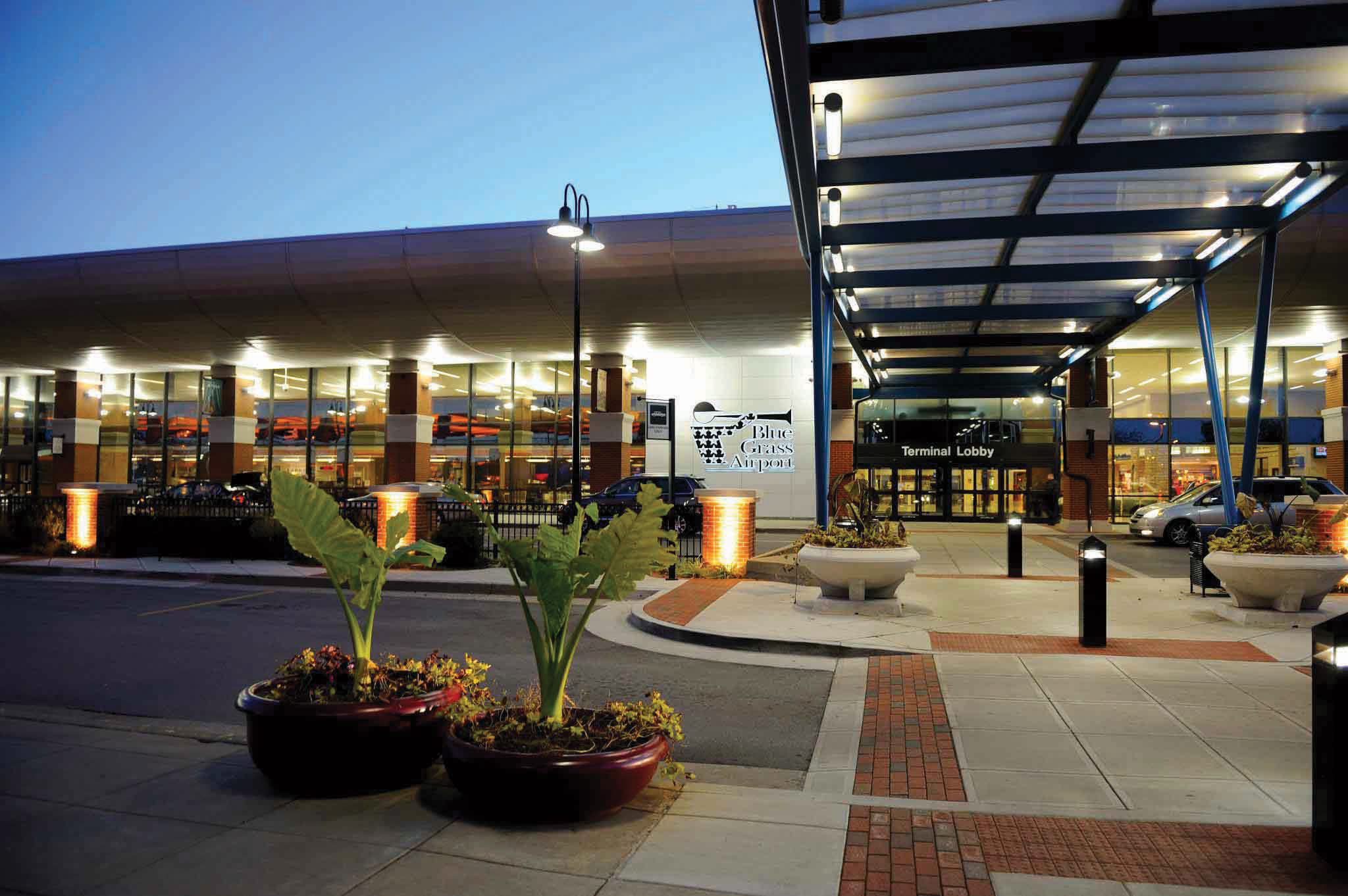 It was easy to take supply chains for granted before the COVID-19 pandemic. Today the importance has everyone's attention, and logistics and transportation companies in Greater Lexington are working to improve resilience, boost efficiency and keep delivering exceptional service.
Blue Grass Airport is completing its 75th year of air service for Central Kentucky, and the airport now offers service via five commercial airlines to 15 nonstop destinations that connect
to the entire world.
The newest carrier is Avelo Airlines, an ultra-low-cost airline providing flights to Orlando International Airport and Tampa International Airport using 737 aircraft. Fort Myers, Fla., was planned until Hurricane Ian struck in September.
"Many in our community visit Florida on a routine basis, so having an airline like Avelo with a large, comfortable aircraft and low fares that provides nonstop service is awesome," said Blue Grass Airport President and CEO Eric Frankl.
The airport's latest economic impact study demonstrates that Blue Grass Airport provides an economic impact of $370 million and 3,478 jobs. The airport plays a key role in supporting the equine and bourbon industries, local universities and businesses, and the tourism sector.
An 18-month Blue Grass Airport master plan process to forecast future activity is currently underway. It incorporates input from the business community, on-site aviation
partners, commercial airlines, private aviation users and the public. Throughout the process the public will attend open houses to share their experiences. Participants can also share their information online at bluegrassairport.com/masterplan/.
Amazon
Amazon, which passed Walmart as the nation's largest retailer, has a formidable presence in the Bluegrass. The e-commerce giant operates fulfillment and return centers on Mercer Road and Trade Street in Lexington and a customer service center in Winchester.
Amazon has invested more than $20 billion in the state since 2010, creating 25,000 full- and part-time jobs as well as some 49,000 indirect jobs linked directly to its presence. In Kentucky,
Amazon operates 15 fulfillment and sortation centers, three delivery stations, one customer service center, two Whole Foods Markets locations, and the $1.5 billion Amazon Air hub that launched operations in August 2021 at the Cincinnati/Northern Kentucky International Airport (CVG).
A state-of-the-art 141,000-s.f. delivery station opened on Newtown Pike in late 2021 utilizing Amazon's latest technologies to increase the efficiency of last-mile delivery in the Lexington region.
The new station joins two other Kentucky delivery stations and is equipped with electric-vehicle charging stations to help the company meet its goal to put 10,000 electric delivery vehicles on the road in 2022.
Longship
Longship, a third-party logistics company based in Lexington, celebrated its 10-year anniversary in August. The company started with seven employees in a double-wide trailer in Lexington; 10 years later they have more than 100 employees located in Lexington and Nashville and will open a location in Tampa by the end of 2022.
Longship specializes in over-the-road truckloads of fresh, frozen and dry shipments across the United States, Canada and Mexico. They work with 600,000 Longship-qualified trucks and move more than 41,000 loads annually. Longship is ranked 80th among the Top Brokerage Firms for 2022 by Transport Topics.
Total Quality Logistics
Total Quality Logistics, one of the largest freight brokerage and third-party logistics firms in North America, announced in February 2022 that it is growing its presence in the commonwealth with expansions in Lexington, Louisville and Boone County. The expansions will create up to 525 new full-time jobs, 300 of which will be in Lexington. TQL has operated in Kentucky for more than a decade and currently employs about 800 people in the commonwealth.
Verst Logistics
Verst Logistics, a third-party logistics provider of omnichannel fulfillment, shrink-sleeve labeling, dedicated transportation, and shipping brokerage with warehouses nationwide, was recently named as a Top 100 3PL provider by Inbound Logistics for the fifth consecutive year. Verst is headquartered in Northern Kentucky and maintains a dedicated warehouse for contract logistics in Lexington.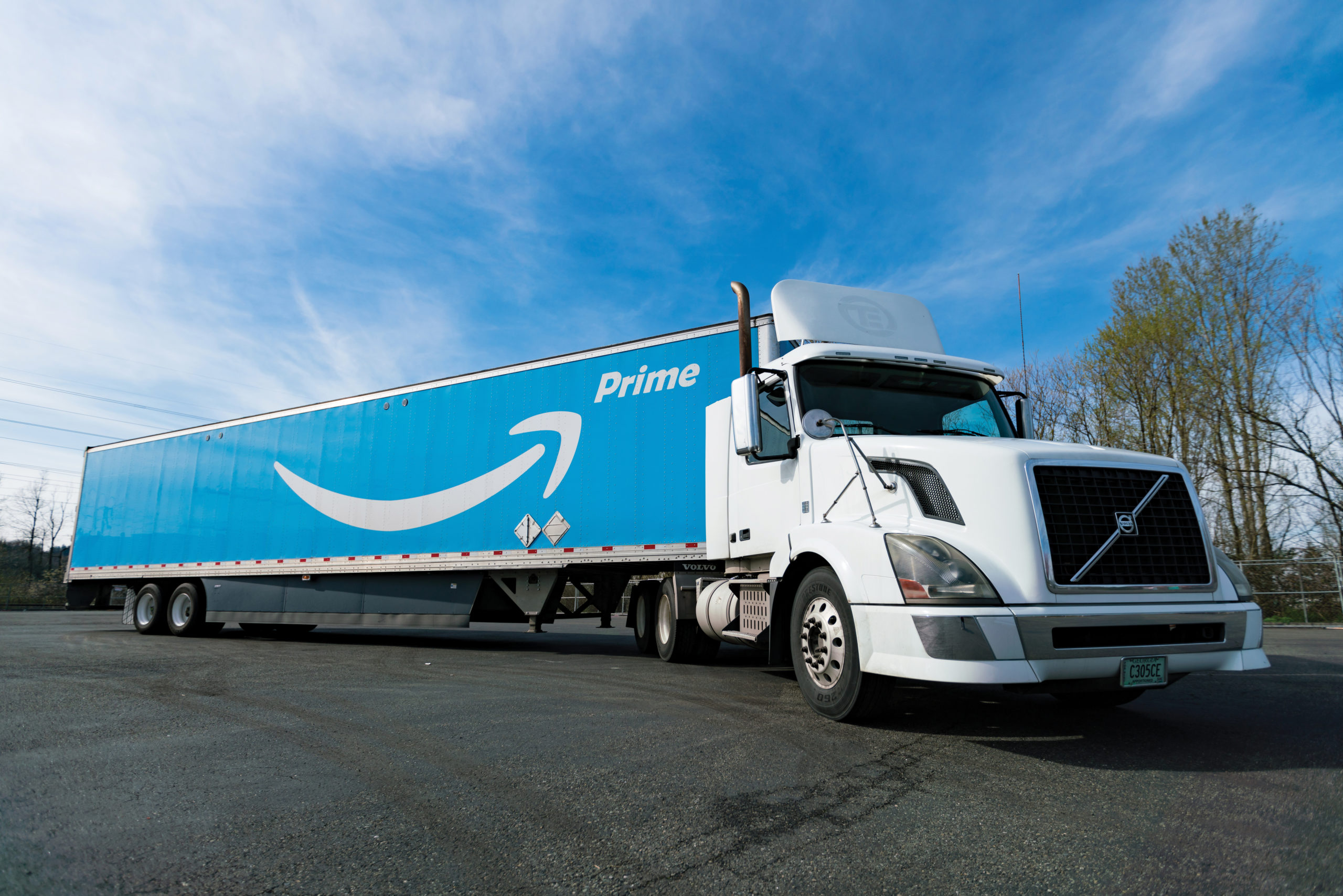 SENKO
SENKO, primarily a third-party logistics provider, offers a wide array of value-added services that include trucking, international forwarding and warehousing. Their Kentucky Logistics Center in Winchester was built from the ground up to meet Midwest distribution standards. SENKO also stands out among third-party logistics companies for being carrier-licensed and broker-licensed.
Lextran
Lextran, Lexington's public transit system, secured a $4.1 million federal grant in March 2022 to upgrade their fleet.
The funding will help Lextran replace buses that have exceeded their useful life, reducing maintenance costs and improving service reliability.
Jill Barnett, executive director/general manager of Lextran, said the federal funding will allow Lextran to make much-needed investments to modernize the fleet and deliver additional clean air benefits to the city. l