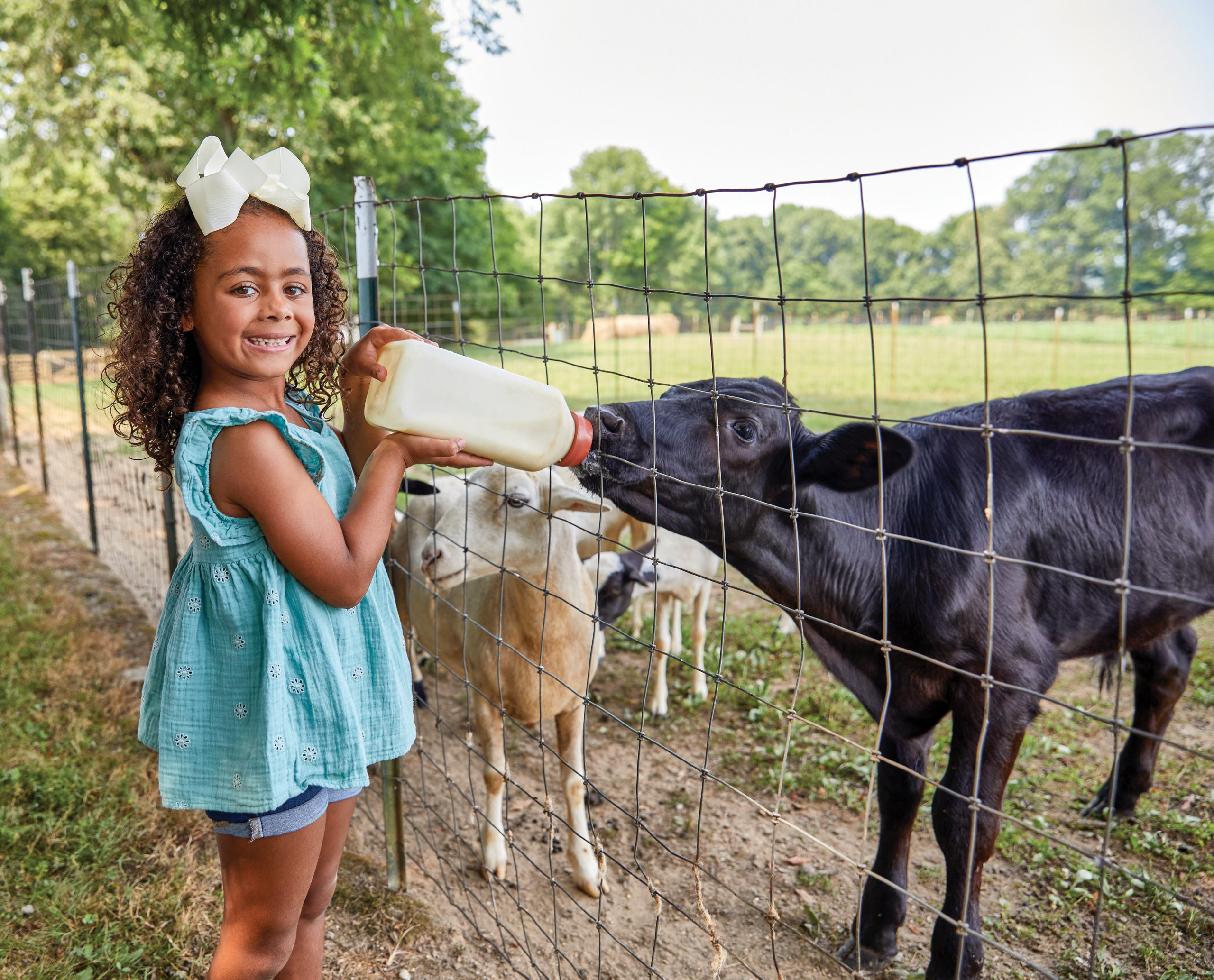 RICHMOND, Ky. — Gov. Andy Beshear presented $5,587,738.73 to Madison County tourism agencies, utilities and nonprofits Wednesday to support Kentucky families in a ceremony at the Telford Community Center YMCA.
"Some families in Madison County are going to get access to clean water service for the first time," Beshear said. "On top of that, we're promoting local tourism and supporting nonprofits that make such a difference for this community. As Governor, and most important, as a dad, nothing is more important to me than building a better Kentucky for all of our people."
Richmond Tourism Commission received $288,570to support travel marketing and promotion. These awards are part of the $75 million in American Rescue Plan Act (ARPA) funding allocated by the General Assembly in 2022 to boost the state's tourism industry and economy following the decline in visitors brought on by the pandemic. The governor announced the awards in July.
"The ARPA funding we are receiving is crucial financial support for tourism development initiatives"These funds will allow us to promote Richmond to a wider audience like never before," said Lori Murphy, executive director of the Richmond Tourism Commission.
The state is committing $4,672,967 from the Cleaner Water Program to utilities in Madison County. As the projects progress the utilities will be reimbursed.
The City of Richmond will use $2,171,258 to upgrade its sewer system and expand sewer service to a new park.
"The Cleaner Water Program funds will assist Richmond Utilities to install a new sewer line on the southern end of the City of Richmond," said Scott Althauser, general manager of Richmond Utilities. "This new line will allow for increased capacity of sanitary sewer in anticipation of continued growth in this area."
"The City of Richmond is able to install the water and sewer systems at our new state-of-the-art sports and recreation complex," said City Manager Rob Minerich. "This assistance helps to enhance the quality of life for our youth sports and citizens."
The Madison County Utilities District will use $1,368,737 to replace a pump station and upgrade problematic waterlines in the system.
The Southern Madison Water District will use $640,121 to replace nearly 2,000 water meters and upgrade the three water tanks and three pump stations within the system.
The Northern Madison County Sanitation District will use $254,104 to expand sewer service to five unserved homes.
The Kirksville Water Association will use $238,747 to expand waterlines along Kentucky Highway 52 in preparation for future development.
"Through our shared interest and investment, we are able to provide reliable water service to the residents of Madison County. The KY-52 Cross Country connection will improve water service to Kirksville and Peytontown and will establish water mains in those areas to accommodate current and projected residential and industrial growth, the Kirksville Water Association and its board of directors said in a statement. "This growth is a direct benefit from the current KY-52 Roadway Project that will connect those communities directly to Interstate 75 at the Duncannon Exit."
Nonprofit Assistance Fund
The governor awarded $626,201.73 to eight nonprofits in Madison County. The awards come from the Nonprofit Assistance Fund, which is helping organizations across Kentucky recover from the effects of the pandemic. The funding comes from the federal ARPA, and Gov. Beshear supported the allocation of funds by the 2022 General Assembly. This funding will provide one-time direct relief payments to support the mission and long-term sustainability of each eligible nonprofit. The awards include: