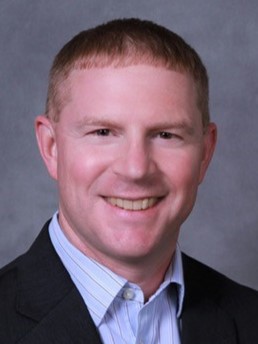 WINCHESTER, Ky. — Cliff Scott has been named Chief Financial Officer and Executive Vice President of East Kentucky Power Cooperative (EKPC).
Scott is joining EKPC from NiSource, where he served in a variety of finance and regulatory positions, most recently as Director of Commercial Renewable Energy Assets for the company, which provides natural gas and electric utility services in a six-state region. He previously worked for accounting firm Arthur Anderson as a Finance and Information Technology Auditor.
Scott is a graduate of Cedarville University, where he received a Bachelor's Degree in Finance and Accounting.  He also has an MBA in Finance from The Ohio State University.
"Cliff brings a wide range of knowledge and experience to EKPC. He is a valuable addition to our cooperative's management team as we confront a shifting landscape in the energy industry," said Anthony "Tony" Campbell, President and CEO.
EKPC is an electric generation and transmission cooperative that provides wholesale electricity to 16 owner-member distribution cooperatives that serve 1.1 million Kentucky residents and businesses in 87 counties. Based in Winchester, Ky., EKPC owns and operates coal, natural gas, and renewable power plants along with nearly 2,900 miles of high-voltage transmission lines and infrastructure to deliver electricity to its 16 owner-member cooperatives.
Click here for more Corporate Moves.