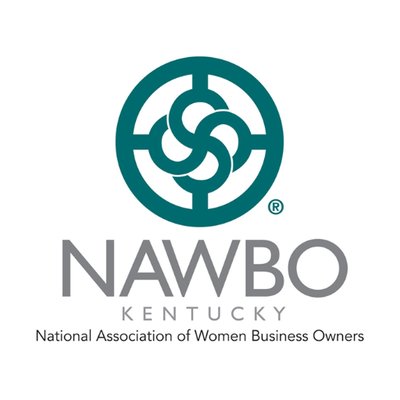 LEXINGTON, Ky. — The National Association of Woman Business Owners (NAWBO) Kentucky Chapter honored high-achieving women business owners and advocates during the EPIC Awards 2023 luncheon.
"Anyone considering establishing, buying or assuming a business, would do well to look to NAWBO members for examples of how to succeed. Our members are creative, strong, and innovative," said NAWBO Kentucky President Basha Roberts, owner of LexTech. "We hold this program annually to help make that point. And, I have to say this year's EPIC Award winners are especially inspiring and exceptional."
The event drew a sold-out crowd at the Signature Club in Lexington to celebrate finalists of the five awards. The winners are listed by category below:
The Legacy Award: Ann B. Bakhaus
Announced in February, the Legacy Award was presented to Ann B. Bakhaus, Chairman of the Board, of Kentucky Eagle Inc. Ann served as President of Kentucky Eagle Inc., a total beverage and spirit distributor based in Lexington, for 20 years before passing the baton to her daughter. The company has been in the Bakhaus family since 1948, and Ann carried on the family legacy by growing the brand and supporting the community.
Legacy Award Winner
Woman Business Owner of the Year: Angela Leet
Angela Leet is the owner and CEO of QSR Automations, Inc. located in Louisville. She has co-owned QSR since 2000 and took exclusive ownership in 2021. "Since being here, we have experienced unprecedented growth, including the creation of (new) departments… two of these new departments are led by women," said Leet.
Woman Business Owner of the Year Award Winner
Public Policy Catalyst of the Year: Kathy Sanders
Kathy Sanders is the President of three companies in Turner Station and Owenton. The companies she runs are focused on agriculture: growing hemp, CBD products, coffee isolate and microgreens. Sanders has been involved in bringing awareness and prevention to elder abuse, conversations on the legalization of medical marijuana, and multiple issues in the health field with the Kentucky Department for Public Health.
Public Policy Catalyst of the Year Award Winner
Member of the Year: Margaret Jolly
Margaret Jolly has been a member of NAWBO for over 14 years, joining in December of 2008. She is now a retired partner of MCM CPAs & Advisors, LLP in Memphis, IN. In her time as a member, Jolly has served on multiple committees and help Chair positions, including Finance and Treasurer. She loves attending and working annual events, and spreading the word about NAWBO KY.
NAWBO Member of the Year Award Winner
Corporate Partner of the Year: Go 2 Girl, LLC
Go 2 Girl, LLC is a business development firm in Shelbyville. Vanessa Pennoyer has been a NAWBO Corporate Partner since 2021 and joined to help deliver the mission of NAWBO and provide resources of support to women business owners. Since joining, the company has been actively involved in promoting the chapter, membership, events, partners, and using their own business network to spread the word.
Vanessa Pennoyer, Owner & President of Go 2 Girl LLC
NAWBO Corporate Partner of the Year Award Winner
For information on NAWBO programs, membership and sponsorship opportunities, visit www.nawbokentucky.org.